Wake up early, get ready quickly, travel to the hospital while hoping to get there before others start lining up and wait till the doctor sees you. If you encountered any downtimes along the way to this "hospital journey maze", you know you'll be there for more time than planned. But you know the drill as it's a quasi-global phenomenon and an expected component of the healthcare experience: waiting times.
This component is as "pleasant" as it sounds. A survey from Software Advice that involved over 5000 patients found that 97% of respondents were frustrated by wait times at the doctor's office. Another report from Vitals showed that 30% of surveyed patients have already walked out of an appointment because of a long wait and 20% have changed doctors due to wait times. We can surely empathise.
Moreover, waiting times have further economic repercussions. The Altarum Institute's 2019 report found that long wait and travel times lead to some $89 billion annually in missed opportunities. Another analysis by an economist at the University of South Carolina found that a 10-minute increase in emergency room (ER) wait time for patients with serious conditions will increase the hospital's cost to care for the patient by an average of 6%. The author further noted that such critical patients are currently waiting nearly an hour. We have to note that an hour spent waiting at the ER seems a pretty optimistic guess, all recent data we found shows significantly more both in the UK and the US.
To make waiting more bearable, you might have noticed hospitals offering reading materials or tablets for internet access. Some researchers even went as far as to investigate the benefits of aromatherapy to reduce waiting room stress. It didn't make the experience any more tolerable. And these attempts at diverting patients' attention don't solve the issue itself.
Why do we wait to receive healthcare?
"Waiting times are a reflection of the functioning of the fragmented health system in Australia and in many parts of the world," Ugenthiri Naiker tells us. Naiker is a researcher from the Queensland University of Technology who analysed and published studies about waiting times in healthcare.
"This will continue to be a part of patient's experience as long as there continues to be wastage (inappropriate treatment), inefficiencies (operational) and misalignment (supply versus demand) of services," adds Naiker. "There are also underlying cultural issues where waiting times are used to funnel patients away from the public sector to seek treatment in the private sector at their own cost. At a global level, ongoing demand factors ensure that waiting times will continue to be a significant issue."
At first glance, technology is also adding to increased wait times in healthcare institutions. Studies showed that for every hour physicians spend face-to-face with patients, 2 additional hours are spent on electronic health records (EHR) and desk work within the clinic day. 33% of doctors report that EHR "reduced the quality of care given to patients".
Can digital technologies help?
Even if the EHR is giving technology a bad rap when it comes to waiting times, it is but one technology. However, there are several ways where technology can cut down on the time to access care. Let's see how this is the case now and what lies ahead in the future.
1. Reaching healthcare facilities in time
Waiting to access healthcare does not only happen in the waiting room but even before reaching there. On average, a patient experiences 34 minutes of travel time and 11 minutes of wait time before accessing healthcare services. The time spent travelling and waiting accounts for more than half of the time spent actually receiving care. As a result, millions of people miss their doctor's appointments annually due to poor transportation services.
To address the travel time issue in healthcare, ridesharing services such as Uber and Lyft found a niche to fill. Uber Health provides a HIPAA-compliant technology for healthcare organizations to manage and monitor rides for patients and staff to and from hospitals. Its competitor, Lyft, recently expanded its services for non-emergency medical transportation (NEMT) rides by offering Assisted, a transport option specifically designed for patients who need some help. This might address some of the issues that were discussed in the past few years regarding ridesharing companies entering the medical transportation market.
Other startups also budded in the market to offer on-demand NEMT ride-ordering services. Modivcare, Kaizen Health and Veyo are some examples of services that allow patients to reach hospitals in a secure and reliable manner.
2. No more travelling with remote care
What's more comfortable than the place we call home? With remote digital solutions, we can eliminate the issue of travel times altogether, while having faster access to quality care right at home. This is especially efficient to reduce unnecessary hospital visits.
Here, telemedicine is an apt solution. During the pandemic, such services have been on the rise. Even cancer patients were continuing their treatment thanks to this technology. Moreover, telemedicine can help in reducing waiting times. This is what a study by researchers from the University of Iowa concluded. By analysing 14 U.S. hospitals with telemedicine services, they found that patient wait times were reduced by 6 minutes on average as compared to those facilities that didn't use telemedicine. Additionally, remote providers were 14 minutes earlier than local providers in more than 40% of telemedicine encounters.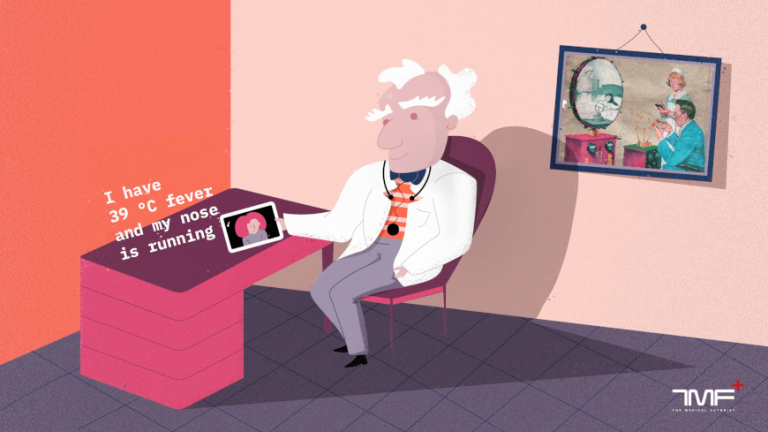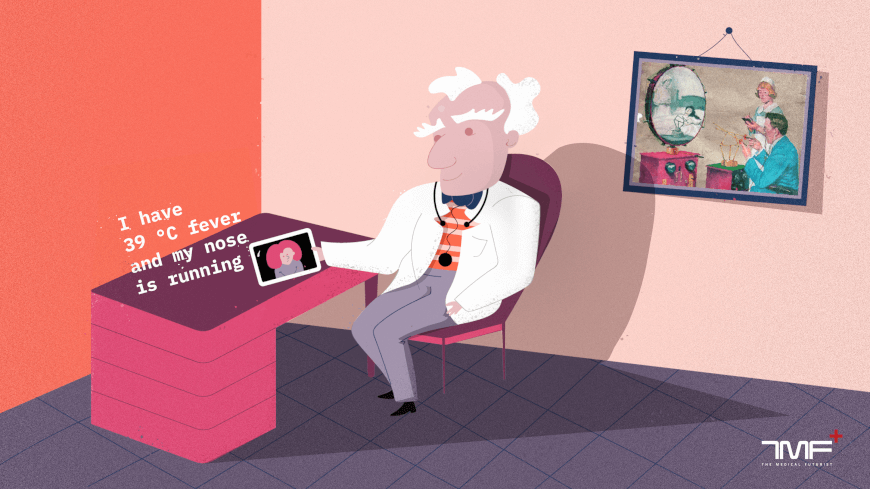 Telemedicine can be further supplemented with portable diagnostic devices and at-home lab tests. A single device like the FDA-approved Viatom CheckMe Pro allows users to monitor a slew of parameters from ECG through blood oxygen level to body temperature and share them with their caregivers online for an expert opinion. If more in-depth testing is deemed necessary, only then should patients displace themselves.
3. Waiting rooms without waiting
The name suggests it and we've come to expect it: waiting rooms are meant for us to wait. 85% of patients participating in a survey by the design and development firm Sequence reported that they wait 10-30 minutes past their scheduled appointment times before seeing their physician. And wait times further vary from department to department; the average wait time in an emergency department is over 2 hours, while it's 18 minutes in the primary care unit.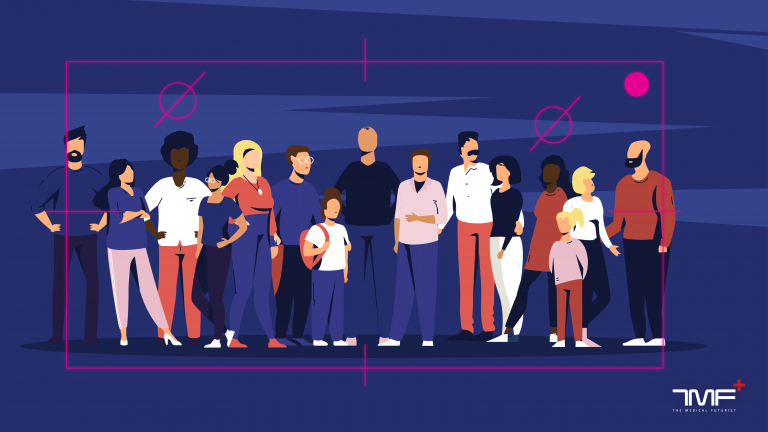 Here, mobile queue tools can prove to be game-changers. Apps like Qless, when within a healthcare facility, give patients an estimated wait time prior to their arrival. It even allows patients to join a virtual queue which updates them on their position so they can grab a coffee at their favourite cafe while waiting for their turn. Patients can also alert staff remotely if they are running late. Such two-way communication between patients and hospitals helps in making more effective operational management.
4. Optimising administrative tasks
We mentioned earlier that EHR takes up doctors' valuable time. In fact, 70% of physicians are themselves unhappy with their current system. Alternatives to these systems do exist and help in optimising administrative tasks while improving wait times.
Ugenthiri Naiker shared one such example with us. "The Viewer is a digital platform that enables patient information across most health sectors," he explains. "The Viewer collates data from multiple Queensland Health systems, enabling healthcare professionals, including general practitioners, to access patients' information quickly, without having to log in to different systems. By enabling access to patient information across health sectors, this platform has helped significantly reduce waiting times."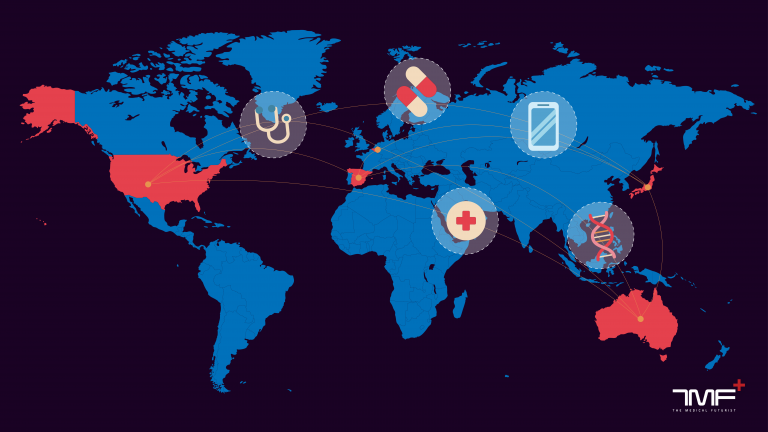 Another example is that of OnkoNetwork, the first Hungarian patient management network geared towards cancer patients. This opt-in system records and monitors a patient's oncotherapy pathway. It helps coordinators organise sessions and ensure that the patient shows up for all the relevant appointments in time. With the OnkoNetwork, the average time of examination decreased by nearly 70%. This gives a greater chance for surgical operations in case of certain oncological diseases, for a more efficient therapy, as well as for a lower cost of healing on the level of society.
An emerging technology that can shave off considerable time from administrative work is voice-to-text. Rather than manually typing in details from an examination, this technology automatically documents visits by recognising speech and converting it into text. Companies like Nuance and 3M already offer such software compatible with current systems.
5. A.I. to refocus waiting time into time well spent
As we gather more data and healthcare institutions get more connected, we could integrate the best data analyst of them all: artificial intelligence (A.I.). In the future, a high-tech system aided by an A.I. assistant will help optimise the time spent by a patient during their medical journey with an approach similar to the navigation apps used for driving.
Such a system will integrate and analyse electronic records, availability of services, virtual queue tools and portable diagnostic devices to determine the best "path" to take. A "healthcare-navigation" system for might not eliminate waiting times but might make the patients' journey more efficient. It can determine where the queue is longer and where it's shorter. The assistant then redirects the patient accordingly so as to make better use of their time.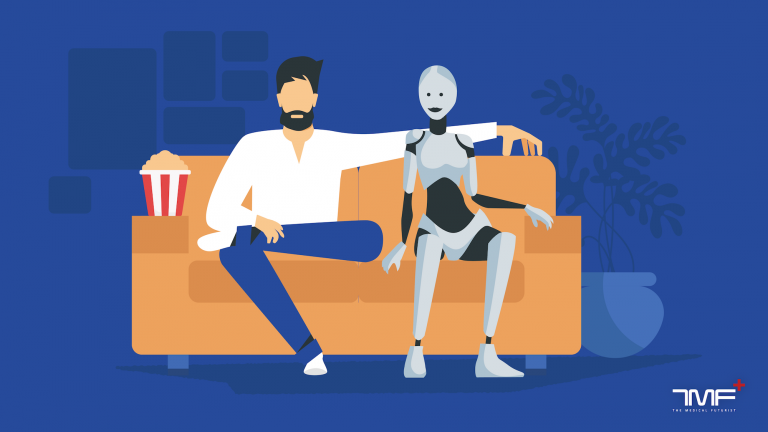 Maybe they will take only 3 minutes before getting in the X-ray room while they would wait for 30 minutes at the doctor's office should they show up at the same time. Right after the X-ray, they could take some vitals with a portable diagnostic device and relay it online to the doctor. Afterwards, they head to their doctor's office only for 3 minutes and have their results assessed.
Will waiting times ever be a thing of the past?
"In the current healthcare environment, it is unlikely that outpatient waiting times will be eliminated," Ugenthiri Naiker tells us. Indeed, this is what we set out to find out and calling it a herculean task barely does it justice.
Still, waiting times are often the result of suboptimal logistics and can be addressed, at least to some extent. The technologies mentioned above will surely play a part in improving matters.
The post Can We Eliminate Waiting Times From Healthcare Forever? appeared first on The Medical Futurist.