The question we most frequently get at The Medical Futurist Institute is easily the one asking for guidance on potential research topics. In fact, we face it so often that we decided to write a summary of our thoughts to provide an overview and some insights to anyone who is willing to dive deep into digital health but is unsure about the best direction to take.
Whatever you choose, take a look at these four criteria first
Find a niche
Aim for uncharted territories
Look for ease of entry
Seek answers to important questions
Diabetes management with wearable trackers including CGMs
According to the latest estimates of the WHO, 422 million people suffer from diabetes worldwide – and the number is growing steadily. It means that one person in eleven has to manage the chronic condition on a daily basis, which might lead to stroke, blindness, heart attack, kidney failure or amputation.
Both in type 1 and type 2 diabetes, the treatment of the symptoms requires constant blood glucose control, which usually requires a kind of insulin intake at regular intervals, as well as blood pressure control and/or foot care. It is a truly technologically dependent condition: you need to monitor your blood glucose level, your blood pressure, your weight, follow a meal plan, and test your blood every now and then.
Wearable trackers, and especially a reliably working, easy-to-use continuous glucose monitoring (CGM) device would bring immense change in the quality of life of millions.
The impact of ECG smartwatches on unnecessary hospital admissions
We expect ECG smartwatches to thrive: medical professionals will include them in clinical practice, especially in diagnostics. These medical devices will bring the new "industry standard" formats to heart monitoring and the control of cardiovascular diseases.
But what is their actual preventive potential? How useful is it in fact that hundreds of thousands of people are running around with an aFib monitor on their wrists? Are the smartwatch alarms vital early warnings or unnecessary and false alerts, only adding to the burdens of the healthcare system by triggering an influx of patients without actual medical reasons? Crucial questions, and no answer yet.
The impact of technology giants on healthcare competition
In the past decade(s) Amazon, Google/Alphabet, Microsoft, Apple, IBM and NVIDIA have approached medicine and its trillion-dollar market possibilities. These six companies have the most projects in healthcare, and their presence is not negligible at all: they all have the power and the incentive to transform and help digitize this market.
Moreover, all of these companies have something peculiar and very unique to give. But, given their backgrounds, they all focus on the technological side of medicine, and here's the only bit I'm missing from their side: patient centricity. But just as healthcare is complex and requires as much technology as empathy and care, I'm sure patient focus and even involvement will inevitably come.
But do we really understand the profound change these companies bring to the field? It is a topic we need to understand to make sure we will not throw the baby out with the bathwater.
Challenges around the practical implementation of A.I.-based medical technologies
There is certainly no shortage of research on artificial intelligence, machine and deep learning algorithms these days. Despite the unquestionable buzz, it is challenging to pinpoint examples that actually found their way into everyday medical practice, that became part of "standard" healthcare.
No medical novelty can be implemented on a wide scale without being thoroughly regulated. But regulatory hurdles around A.I. algorithms are complicated enough, especially if we think about adaptive, constantly improving models – that are simply nightmarish from this point of view. How can you set the boundaries around something that might be completely different by tomorrow?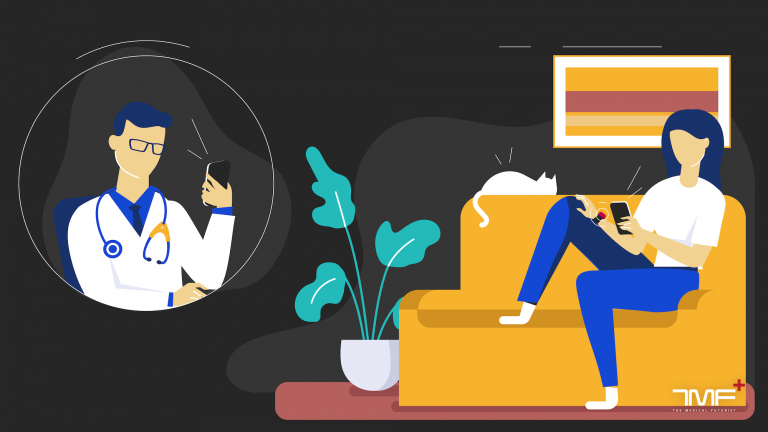 The Medical Futurist Institute published a study in Nature Magazine on the state of artificial intelligence-based FDA-approved medical devices and algorithms, you can find the constantly updated online database here. It currently includes 79 entries, and interestingly enough, based on the information content of these clearances only, you would be not informed about the given technology being A.I.-based in about half of the cases.
While algorithms offer invaluable support for medicine on many levels, from prevention and risk analysis to diagnostics and treatments, from setting up complex models to discovering new drug molecules, the gap between the theoretical potential and the practical benefits is wide.
Hands-on guides on how more of these promises could turn into deliverables would provide huge benefits.
The impact of empowered patients on EMR developments
What does it mean to be an e-patient and how is it different from any other patient? Empowered patients often have access to information, medical knowledge relevant to themselves, and their own health data. It is important for them to be active, engaged, equipped and educated in managing their health.
The emergence of this "new breed" of patients highlighted many shortcomings of the traditional healthcare systems that closely guarded patient data – protecting it even from the patient.
An interesting area of research would be to map whether e-patients have an impact on electronic medical record (EMR) software development and if yes, what is this impact? Will new EMR systems be merged with personal health records, containing data collected and entered by the patients?
Skin checking applications and their impact on dermatological practices
Everyone should have a skin check done from time to time. Skin cancer is one of the most common cancer types worldwide: one in five people in the U.S. is expected to receive a skin cancer diagnosis during their lifetime. Early detection and treatment are invaluable: almost all skin cancers (both melanoma and nonmelanoma) can be cured if found and treated early. Prevention and detection are the key.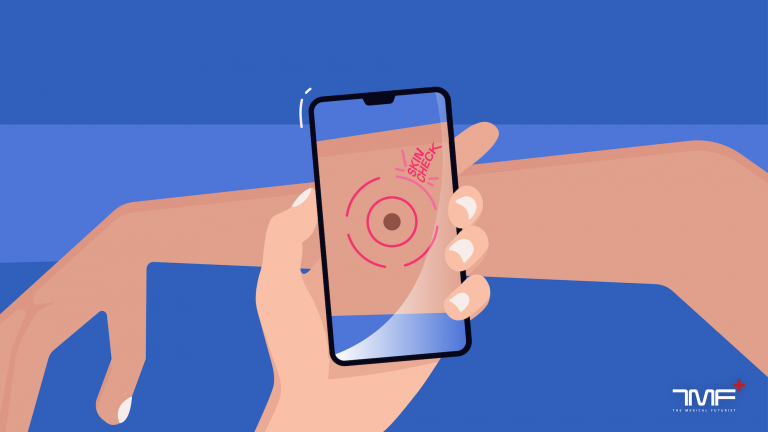 A study in Nature in 2020 confirmed that on cleaned data for selected lesions, A.I. is as good as or even superior to human experts in image-based diagnosis. Which is a good thing, considering that there's a constant shortage of dermatologists, especially in rural areas. These applications very likely could find their way into state health systems, if there was enough data to back the preventive potential, the increased efficiency and the resulting financial benefits.
Virtual reality (VR) therapies outside pain management and phobias
Medical VR is an area with fascinating possibilities. It has not just moved the imagination of science-fiction fans, but also clinical researchers and real-life medical practitioners. Although the field is relatively new, there are increasingly great examples of VR having a positive effect on patients' lives and physicians' work.
But VR seems to be slightly stuck in the areas of pain management and treating phobias, although there is immense potential for different medical uses, like in rehabilitation and elderly care on the patient side and preparing for complicated surgeries on the medical side – just to name a few examples.
The possibility of 3D printed medications for improving adherence
3D printing of medications improved vastly in the past few years, now it is possible to print a custom pill in under 10 seconds The technology allows a never-before-seen variety of shapes and sizes – allowing a variance in absorption speed and ease of swelling – and also customization of dosage.
Despite the long list of potential benefits, do we know how patients would actually react to getting much more personalised medication? Would that boost treatment adherence? An intriguing question indeed!
Patient design used in practice
One crucial element for properly designing future hospitals will be patient design, which involves patients' input in designing these facilities. As the recipient of healthcare services, they are better placed to identify which areas need improvements.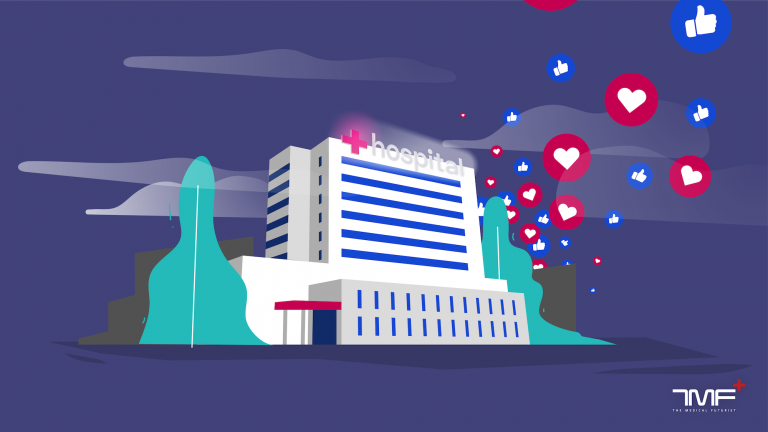 Take, for example, the Oral and Maxillofacial Surgery Department of Radboud University Medical Centre Nijmegen in the Netherlands. They redesigned the whole department's rooms based on patients' suggestions. This involved simple yet important changes that enabled a more balanced patient-doctor relationship and friendly atmosphere. They prioritised round tables over square ones for more friendly conversations and also suggested brightly lit rooms with friendly colours.
These might seem like subtle changes, but how subtle are they in fact? It would be crucial to measure how the environment affects the patient-doctor relationship, the treatment adherence and the healing process – so we can design the best possible healthcare institutions in the future.
The integration of handheld and smartphone-connected technologies into the doctor-patient relationship
Patients today generate tons of health data through a number of wearable devices and apps. But it is safe to bet that a vast majority of this patient-generated health data does nothing as of today.
General practitioners rarely request looking at the statistics collected by our smartwatches, and ob-gyns don't ask your permission to go through the years or decades of data you accumulated in your period tracker. And we could go on with examples of how healthcare today misses the potential of making use of this data.
One of the most important challenges of the digital health era is mining this potential.
If you need advice…
This was our list of 10 topics The Medical Future Institute believes are interesting and important enough to pursue, should you have questions or need advice, you can always contact us, we are happy to help.
The post Top 10 Research Topics To Pursue In Digital Health appeared first on The Medical Futurist.