What is the difference between patient design and patient centricity? Why is the former a concept we need to embrace in the future of medicine, and why is it time to forget about the latter? These are the questions we examined in our latest paper published in the Journal of Medical Internet Research, authored by The Medical Futurist Dr Bertalan Mesko and patient scholar Dave deBronkart – widely known as ePatient Dave.
Patient centricity has been the buzzword of the past two decades, especially often used in the 2010s, from pharma companies to healthcare providers, it was loudly advertised everywhere. As nice as it sounds, it proved to be little more than "greenwashing" of the old model, as the only thing it actually meant was "we might think about you when we make decisions".
Patient centricity, as was used so far, is nothing but an illusion. It keeps patients in a passive role, their voices have no power since the decisions are made by the traditional stakeholders of the medical ecosystem. Sociologist Sherry Arnstein bluntly called this tokenism.
Patient design is a different concept, one that invites patients as active participants – and stakeholders – in the highest levels of decision-making in healthcare. This is called a "co-design" approach, and is defined as "a creative practice that can be used to improve customer experience and enhance value".
Rooting in the traditional hierarchy of medicine, the century-old belief was that patients can bring no value to healthcare, with doctors and healthcare workers being the guardians of relevant knowledge. In the 21st century, this is not true anymore. Patient empowerment has been evolving for decades, but information liquidity and access to technology made it explode in this century—and it became visible to the naked eye.
The following examples will underline how this paradigm change happens, and what profound impact the involvement of the patient perspective can bring to medicine.
1. Patient design in physical products
Most products born from patient design have a personal story behind the innovation: the suffering of a patient or a relative, very often a child. This explains how different a motivation these innovators have compared to " traditional research teams". All they want is a solution now (or as fast as possible) that works for them.
An archetypal example is how Sarah Olson, a mother worked tirelessly to develop a catheter stabilisation device (called LECS) that since have become a class 1 medical device. Her son, Levi was born with Spina Bifida and had to undergo 15 surgeries before he was 4. With so many operations came extended periods of catheterisation, and with that, extremely painful side effects. 
Watching his child suffering surgery after surgery became unbearable, so Sarah consulted doctors and did her own research to find a solution. She soon learned that no device already on the market would help her son. Levi's doctor told Sarah that if she wanted a different solution, she would have to invent it herself. Sarah did just that — this is how LECS I was created.
Similarly inspiring story is that of Tal Golesworthy, a boiler engineer with Marfan syndrome, who was faced with a constant threat of an aneurysm rupture, and almost certain death. While he was obviously repelled by the thought of passing away prematurely, he also did not find the traditional medical answer – a major surgery, and life on anticoagulant drugs, which themselves create hazards – compelling.
Thus, giving it some thought, he came up with a theoretical solution and summoned a multidisciplinary team of various engineers, cardiac surgeons, a radiologist, a morphologist and a catalysis chemist to see if they can indeed find an alternative treatment.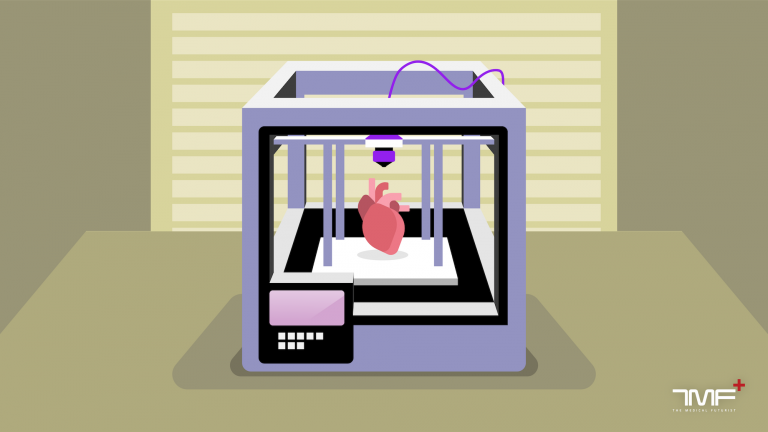 The team developed a revolutionary new surgical procedure which has since been used in hundreds of cases and introduced in a number of countries and surgical centres. Their method stabilises the aorta from the outside, it drastically shortens the time spent on the operating table, leaves the vascular system intact, requires no stopping of the heart, no cooling of the patient and no anticoagulants in the aftermath. Click over to his inspiring TED Talk to learn about how he repaired his own heart. 
These stories illustrate how profoundly different scopes these patient-driven innovations have: they are not interested in unifying theories, they want a solution that works for their particular situation – now. Yes, many of these breakthroughs are able to help others in the future, but that is a secondary benefit. When your child screams in pain, when your heart might burst tomorrow, you will not be consoled by the promise of a cure in 15 years. 
2. Patient design in research
In research, patient voices are also calling for researchers to change priorities to match patients' urgent needs.
The father of a son with suicide ideation told Dr Thomas Insel after a speech, "Our house is on fire, and you're telling us what you learned about the chemistry of the paint." The scientific literature may contain volumes about "the paint," but Insel realized "this gap between our scientific progress and our public health failure." He left academia to pursue product development to solve real-world problems.
When the husband of Bettina Ryll, MD, PhD, was dying of melanoma, she switched hats and observed the clinical trials process as a family stakeholder and was incensed to discover that researchers chose their work priorities without consulting the people who were dying. Today, she advocates in Nature for researchers to do just that.
3. Involvement in clinical design
Compared to the previous examples, involving patients in the design of healthcare spaces might seem to have a subtler impact. An early adopter is the Netherlands' Oral and Maxillofacial Surgery Department of Radboud University Medical Centre Nijmegen, where they redesigned the rooms in the whole department based on advice from patients to enable a more balanced patient-physician relationship and a comfortable atmosphere.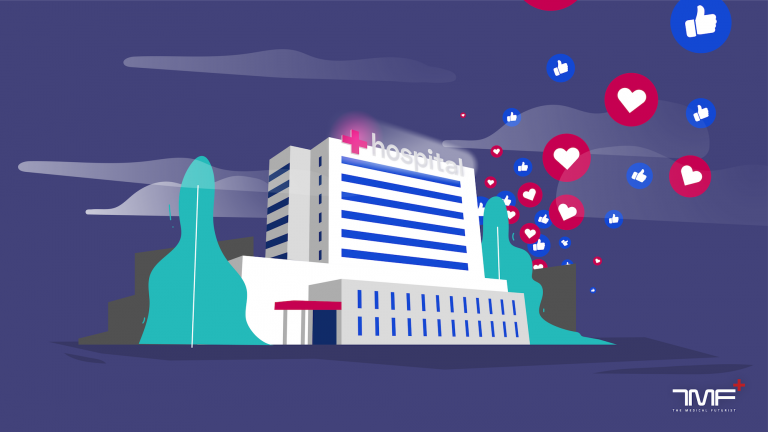 They prioritised round tables over square ones for more friendly conversations and suggested brightly lit rooms with warm colours. 
If we start to think about hospital design a little more, it is obvious how often it reflects the old-world hierarchy of patients and doctors. Why do we almost exclusively restrain patients to bed rest, even if their condition would allow them to be more active, and we have medical literature proving how prolonged immobilisation is actually damaging? Why not have social spaces, activities and more space for therapy in our hospitals to encourage more social interactions and physical activity, and thus: faster recovery?
Healthcare carries many concepts that are no longer valid but are ingrained so deep that we mostly never even stop to think about them. Involving patients in the decision-making will help find these fossils and look at them with fresh eyes.
The post 3 Reasons Why Patient Design Must Replace The Patient-Centricity Illusion appeared first on The Medical Futurist.