Digital health applications and solutions are increasingly becoming part of our healthcare experience. Partially because they offer fast and convenient solutions for problems arising from capacity shortages of the traditional medical systems (like skin checking apps), or because they enhance the capabilities of doctors, medical personnel, or hospitals (like sepsis watch algorithms or A.I. diagnostics models).
While these apps are available in a large number of medical specialities, channelling them into state-run healthcare systems to harness the benefits on population-wide scales is challenging.
Germany's DiGA system tackles this issue with a model that is worth a detailed analysis. DiGA stands for Digitale Gesundheitsanwendung or Digital Health Applications in English. We dived deep into this model with the valuable help of:
How does the DiGA system work?
For DiGAs the German lawmakers have developed an innovative and new legal foundation: the Digital Healthcare Act, passed in December 2019. Based on the new law, 73 million Germans covered by statutory health insurance (approximately 90% of the total population) are now entitled to use DiGAs, provided they have a prescription or an attested diagnosis. In a nutshell, this essentially means that digital healthcare has made it into primary care and is here to stay.
Apps on prescription, costs reimbursed by all statutory health insurers
Simply speaking, DiGAs are "apps on prescription". DiGAs are digital health applications that can be prescribed by doctors for patient use for a variety of diagnoses. The introduction of DiGAs is quite revolutionary, and Germany has officially introduced a legal framework to include digital health care innovation into primary care. Not only it is possible to use the approved apps with a prescription, but all statutory health insurers reimburse the associated DiGA costs in Germany, with prices negotiated in advance with the umbrella association of German health insurance companies (as opposed to with each individual insurance company) – explains Dr Anna Sophie Geiger, Managing Director of the German Digital Healthcare Association.
Existing DiGAs range from the treatment of mental health issues to the rehabilitation of orthopaedic injuries and the guiding of cancer treatments.
Treated as medical devices
As opposed to conventional "lifestyle and well-being apps", DiGAs are treated as medical devices for use for risk categories I and IIa and undergo a rigorous certification process to enter the market. Steps for certification are overseen by the German Federal Institute for Drugs and Medical Devices (or BfArM in short). Prerequisites include medical device CE certification as well as additional requirements including proven medical evidence, quality management systems, and data protection.
A clear framework for reimbursements
Once a health application is granted an official DiGA certification from the regulatory body, practitioners can prescribe them to their patients. DiGA prescriptions work very much like prescriptions for drugs or therapeutic appliances, in the sense that a prescription form is completed and handed to the patient, who can then submit the form to his or her health insurer. The health insurance company in turn provides an access code to the app for the patient. Statutory health insurers reimburse the associated DiGA costs in Germany, with prices negotiated in advance with the umbrella association of German health insurance companies.
Preliminary and permanent certificates
It is important to highlight that there are two levels of DiGA approval: preliminary and permanent, and app developers can choose which approval level to aim for. The preliminary approval, valid for one year only, is slightly easier to obtain and requires pre-data but not excessive clinical study data – Dr Geiger says.
During this temporary listing phase, market entry is allowed. Within the one-year period covered by the temporary approval, developers can build their case for a permanent listing provided they can collate the medical evidence for permanent level approval. If sufficient data cannot be shown, the listing is then revoked. The preliminary approval path is often chosen by startups. If sufficient data is already available, e.g., from previous clinical trials, the developer can also apply directly for permanent listing approval. This path is often chosen by more established companies with more available resources.
Currently, there are 33 DiGAs listed on the official BfArM registry: 13 are permanent and 20 are preliminarily listed. All applications that receive DiGA approval are subject to an initial peer review by BfArM, which evaluates aspects such as randomisation methods, patient recruitment, selected endpoints, and any quantitative analysis. Others can subsequently review the data and clinical studies once published by the developer. 
HelloBetter for example, a Hamburg/Berlin-based "grown-up", holds approvals for DiGAs covering a variety of mental health indications (diabetes, depression, panic attacks, etc.), and their peer-reviewed clinical studies are available to the general public through their website.
A unique process to pave the way
The DiGA concept is quite unique in many ways:
The Certification process: faster and cheaper without compromising safety
The BfArM (the German Federal Institute for Drugs and Medical Devices) outlines clear and very transparent guidelines on how to obtain DiGA certification. The whole process is divided into several small steps. The certification process is far from easy, but becomes more manageable and predictable, especially for startups. The DiGA fast-track reduces the time to market significantly, without compromising any safety aspects for patients.
The Reimbursement: one deal covers all
All statutory health insurance companies reimburse DiGA costs so there is no cost to the practitioner or patient, thereby allowing for less complexity and bureaucracy and stronger predictability in insurance coverage for DiGA developers. As a result, this replaces the past practice of negotiating selective contracts with up to 50+ different health insurance companies just to gain market entry or apply for reimbursement. The only hurdle as of now is the approval from BfArM.
Central registry: one easy-to-use central reference database
There are thousands of "health apps" available in today's app stores. As a practitioner or patient, how do I know which app provides actual medical benefits? How do I know which app protects sensitive data? The official DiGA registry of BfArM provides this guidance. The registry is regularly updated and represents a single source of information for all parties involved: practitioners, patients, and insurers alike.
Process speed: fast track process for the preliminary listing
Bringing a medical device or a drug to market often takes years if not decades. While clinical trials occupy a portion of this time, efficiencies can be made elsewhere in other aspects of the certification process. The DiGA 'fast-track' attempts to address this without compromising safety and quality standards. While DiGAs are treated as having lower risk relative to drugs and other medical devices, the requirements to become a DiGA are nonetheless strict and becoming even more so.
Germany is the guinea pig for digital health regulations
Germany's DiGA framework has raised a lot of interest in other European countries and even further abroad. It is incredibly difficult to change legislation in healthcare, with regulatory processes often hampering any legislative change. Despite the surging interest, it will likely take years for uniform legislation to be implemented. In addition, the cost factor is a significant reason for slow adoption. As of now, Germany is essentially the "guinea pig", and other countries are observing closely how the DiGA evolution will take place in the short term.
There are, however, some fast followers. France for example will publish a DiGA-like framework by the end of this year. On a European level, a new task force was also recently founded with the goal of pursuing and harmonising evaluation procedures for patient-centred digital medical devices (DMDs) within the European Union.
Startups benefit from the fast-track model
Sometimes innovation needs a little push. The country had a previous system (pre-DiGA), which, with its tedious processes wasn't really startup-friendly. Only larger MedTech or Pharma companies had the resources to pursue years of clinical trials and navigate the bureaucracy behind the certification processes. To be honest, large-size corporates are not known for fast innovation. Startups can be more penetrative, agile, and fast-moving particularly in the context of seeking and obtaining their listing status.
"The advantage of the fast-track model, therefore, provides the attraction and opportunity for new entrants to establish themselves in the market without being slowed by financial difficulty, data, health regulatory restrictions, and other obstacles. Ultimately, it allows startups to focus directly on the testing of their hypotheses for their products and services without external interruption" – Hauke Rienhoff, the Chief Commercial Officer of Orthopy Health GmbH explains.
"We, as Orthopy Health, would have not tried to enter the German health care market if it wasn't for the DiGA fast-track model. We are currently at the end of our first clinical trials and will likely apply for preliminary approval early next year. The fast-track process gave us structure."- added Lennart Dörwald, CEO & Co-Founder of Orthopy.
"What makes us believe in DiGA and the fast-track model? Our own founding story:
Lenny, one of our co-founders, has torn his cruciate ligament in his knee twice in his life. A torn ACL (anterior cruciate ligament) is a common sports injury, which in most cases gets fixed through surgery, followed up by 9-12 months of rehabilitation. Lenny experienced the care breaches, if not gaps, in the current standard of care firsthand. He was missing guidance when transitioning from the stationary to the ambulant setting.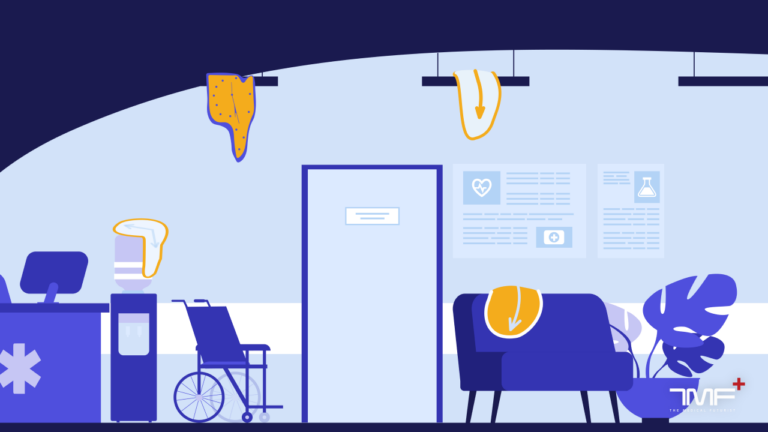 Physiotherapy before the surgery wasn't an option and post-surgery came with waiting times. Often, he felt insecure and left alone during his treatment path. That's where the idea came for a digital therapy companion.
Luckily, his friend Torben, also Co-Founder, knew all about the DiGA fast-track model and convinced Lenny to give it a shot. You could go as far as to say Lenny and Torben did patient-driven innovation. Quickly they brought Max on board and the founding team was complete.
Today, patients use our digital health app, Orthopy, during their therapy. They inform themselves about their injury and treatment path through our patient education section. They use our quality-approved training plans pre- and post-surgery with guided exercises, and they keep track of their progress through our embedded analytics. We firmly believe this type of innovation would have not been possible without the introduction of DiGAs and the complementary fast-track."
40,000 access codes by three insurers in the first half of 2022
With the influence of apps in our daily lives, the emergence of apps focusing on medical health is increasingly inevitable, and this extends to the DiGA ecosystem.
In the first half of 2022, the three largest health insurance companies (Techniker Krankenkasse, Barmer, and AOK) handed out around 40,000 DiGA access codes to their customers.
This indicates that while DiGAs are in their early stages and relatively new to the medical industry, public awareness, patient interest and trust continue to grow and the potential is strong. Not surprisingly, some DiGA startups have already joined forces and built joint marketing campaigns to raise awareness for DiGAs in the wider public.
The simple idea that the future patient can have relevant treatments conducted and safely monitored in a paperless fashion is entirely a possibility, provided some existing barriers can be broken. A simple example is, why would you need a paper-based prescription just to access an entirely digital health product or service? Hopefully, e-prescriptions could be a future solution.
Mental health and orthopaedic apps lead the way
The majority of current DiGAs, are in the "mental health" category for diagnoses such as depression, burnout, and anxiety. This is particularly so due to therapeutic care gaps within the mental health area. Access to personal psychotherapeutic treatment resources is limited and waiting times can be extremely long to the detriment of the patient.
DiGAs offer an excellent interim solution to bridge this time gap for milder cases. Also, orthopaedic DiGAs for acute injuries or chronic pain, are popular. The build-up of the training plans and exercise execution in such orthopaedic DiGAs is in essence quite like that of conventional fitness app programs that people are already familiar with. There are plenty of other therapeutic areas where patients can use DiGAs and hopefully even more will follow soon.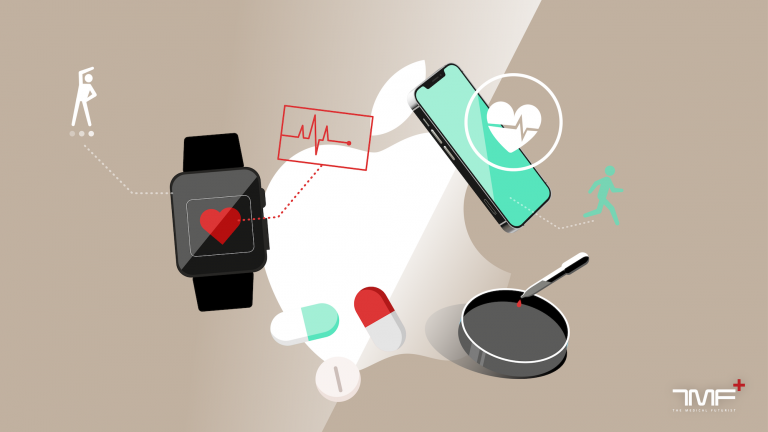 The number of listed DiGAs and their usage is steadily increasing. Most DiGA developers are young companies and have focused on passing the regulatory demands. The biggest challenge they currently face is access to the patient. We observe DiGA providers testing different market access models here – from building up a sales force to partnering with pharmaceutical companies for distribution.
Applications can lose their DiGA status if they cannot prove positive care effects. There are many reasons why clinical studies can fail, such as a difficult study design or problems with recruiting enough patients. In addition, BfArM standards for approval have changed over time, and this can affect the ability of startups to meet the appropriate approval criteria.
Positive care effects are the focus, and financial savings will come
"The DiGA system focuses on providing "positive care effects" rather than financial savings. Positive care effects are defined either as a medical benefit or a patient-relevant improvement of structure and processes in healthcare. Ultimately, we believe that by providing such positive care effects, long-term costs will decrease" – says Inga Bergen, Healthcare Innovation Facilitator & Host of "Visionäre der Gesundheit" (~ Health Visionaries) podcast.
"As an example, if patient usage of a particular DiGA results in recovery or symptom reduction at a rate faster than existing methods, then the expectation is that the associated costs (e.g., statutory sick pay) will in turn also fall." – she added.
Generally, FDA leads the way in regulating digital health and the regulatory bodies of other countries are just trying to follow their lead. It's now great to see a European country showing a framework that can be used in practice and that might be a better fit for the European healthcare systems.
The post DiGA: How Germany Channeled Digital Health Apps Into Its Healthcare System appeared first on The Medical Futurist.