Edging towards the end of the year, it is time for a summary of how digital health progressed in 2022. It is easy to get lost in the noise – I myself shared well over a thousand articles, studies and news items between January and the end of November 2022. Thus, just like in 2021, 2020 (and so on), I picked the 10 topics I believe will have the most significance in the future of healthcare.
1. The Rise Of Digital Therapeutics (DTx)
Unlike a number of unsubstantial hypes (NFTs, Metaverse to name a few), we see DTx as a meaningful trend that has the capacity to bring major short-term improvements in personalised healthcare. DTx delivers evidence-based, clinically backed solutions to manage and/or improve health conditions via software and/or other digital health technologies.
DTx solutions are typically delivered through smartphone apps. In other words, via a channel pretty much everyone has access to. Not only is that important because accessibility is one of the key factors for any new solution to become widely used, but also because it allows a certain kind of privacy, bringing treatments to the patients' homes, removing stigmas typically connected to a number of therapies, either in substance abuse care or in mental health. If you would like to learn more about exciting, real-life examples, head over to this article.
2. Tech and/or Retail Giants Entering Primary Care
The vigour with which the largest tech and/or retail companies try to get footholds in healthcare is nothing new, we've been discussing their advancement for years. They might have chosen somewhat different tactics – like Google investing heavily in AI with DeepMind and Verily, or Microsoft focusing on the EMR and cloud solutions -, billions of dollars have flown into these ventures.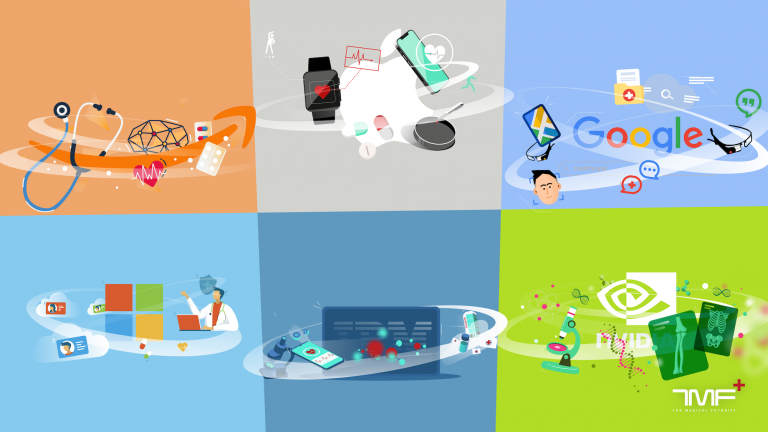 2022 however presented a new chapter: a number of major players decided to step in as primary care providers. It started with Amazon acquiring primary care provider One Medical for $3.9 billion reported in late July. Barely a week later CVS declared its plans to get into primary care by the end of the year and in just about a month it announced to buy Signify Health for $8 billion, beating Amazon in the process.
The CVS news was still hot when ByteDance, the parent company of TikTok coughed up some $1.5 billion for China's largest private hospital chain, Amcare Healthcare. And just another few weeks passed until Walgreens published its plans about a new "Walgreens Health" division, which plans include a $5.2 billion investment for the 63% stake of primary care company Village MD.
3. Virtual Wards Becoming A Reality
The idea of allowing some patients to heal in the comfort of their homes is nothing new. There is a vast amount of data proving that people with certain symptoms heal better at home. They are not at risk of hospital infections. Not under the strain of missing the family. And so on, the benefits are numerous. In this model, everything that physically needs a trained professional, like blood tests, wound dressings, intravenous therapy and so on, are carried out by a visiting nurse.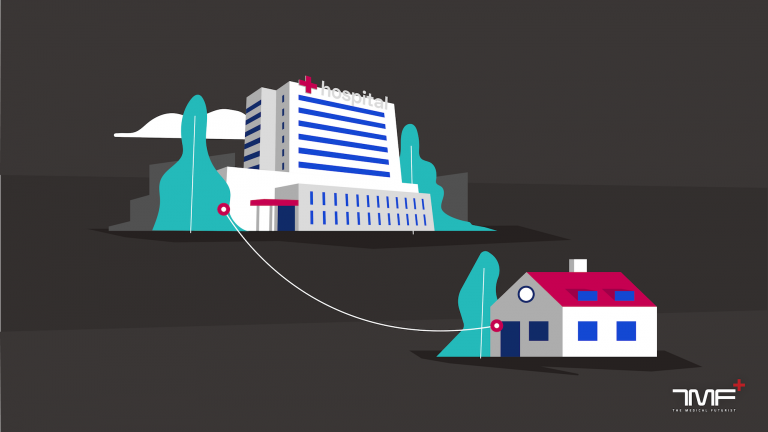 But, of course, there have been obstacles too. Some were objective – lack of equipment, tools, methods, workforce and workflow -, and some were psychological. The pandemic was, at least in this respect, the pressure and motivation the virtual ward idea needed. Many hospitals/healthcare systems came to the same conclusion as their capacities were crumbling under the pressure of COVID waves. Some patients don't actually need hospitalisation. They only need monitoring.
Although virtual wards debuted during the pandemic, the model is capable of effectively treating a much wider array of symptoms and conditions. In fact, that was proven in the past two years.
4. Roche Goes All In On Digital Health, Setting The Pace For Other Pharma Companies
Roche announced it will unify its digital health portfolio under the Navify brand, including 30+ digital solutions for labs, hospitals, and patients worldwide. The new ecosystem they build aims to connect healthcare players, startups, and medtech companies with the goal of providing a fast track for innovations to reach patients.
When Roche acquired the diabetes startup MySugr, it became clear that they bet on digital health. Now it's a huge step for them and other pharma companies into a new realm.
5. WHO Launched A Freely Accessible AI Healthcare Worker, Florence 2.0
With a WHO-projected shortfall of 10 million health workers by 2030, it is very clear that some disruptive ideas are in dire need to make healthcare systems work in the 2021 century. After all, people are living longer, and as of yet the growth in global populations hasn't stopped.
The 2.0 Florence version provides a multilingual, innovative, and interactive platform for disseminating various health-related topics. It can share advice on mental health, give tips to destress, provide guidance on how to eat right, be more active, and quit tobacco and e-cigarettes. She can also offer information on COVID-19 vaccines and more. Florence 2.0 is now available in English with Arabic, French, Spanish, Chinese, Hindi and Russian to follow.
Will a truly useful chatbot come from the WHO to be used globally? I doubt it, but the message is clear from the WHO: we need to deploy AI-based medical technologies as healthcare worker shortages will stay with us forever.
6. Vocal Biomarkers Are In
Using vocal biomarkers (voice, breathing- or cough patterns) is not a novel concept. Physicians have been utilising patients' voices to diagnose certain diseases for ages, but AI can assist in doing so even when no physician is around.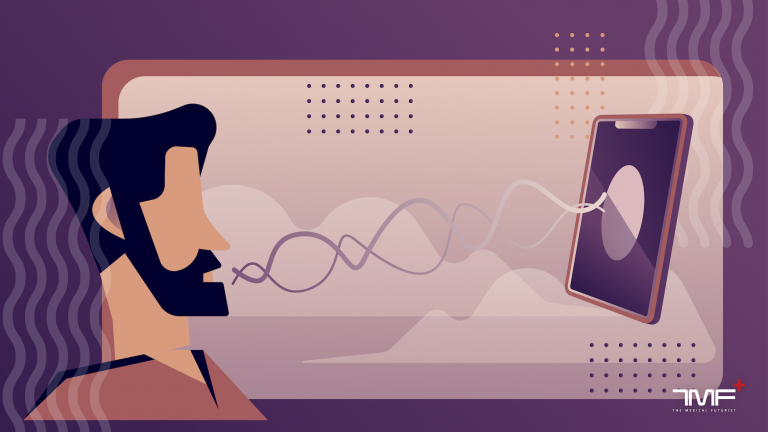 But this project is part of the NIH's Bridge to AI program, which launched over a year ago with more than $100 million in funding from the federal government, with the goal of creating large-scale healthcare databases for precision medicine.
Someone who speaks low and slowly might have Parkinson's disease. Slurring can be a sign of a stroke. Scientists could even diagnose depression or cancer. The team will start by collecting the voices of people with conditions in five areas: neurological disorders, voice disorders, mood disorders, respiratory disorders and pediatric disorders like autism and speech delays.
If you would like to get a very quick intro to the vocal biomarker concept and what it will be capable of, here I summarized it in one minute.
7. A Tool To Detect Breast Cancer At Home: Bringing The Point Of Care To Our Bathrooms
A device called Dotplot that helps women self-check at home to detect breast cancer has won the prestigious UK James Dyson Award. As usual, medical professionals have welcomed the invention but warn it is no substitute for going to the doctor – which is of course true.
"Users build a personalised map of their torso by inputting their breast size and shape and pressing the handheld device over their chest. Once a month, soundwaves are used to record tissue composition – and if there are any suspicious changes or abnormalities, users are advised to see a healthcare professional."
While every breast cancer case that can be spotted in time with screening devices like this is huge, this solution illustrates a much larger, and super important concept: it brings the point of care to the patients. This is the trend that will significantly change healthcare in the future by engaging patients more in their own care.
8. A Drone Delivering A Defibrillator Saved A Cardiac Arrest Patient's Life
Now you don't read such science fiction-like stories every day.
"A man in Sweden is alive today thanks to — in part — a drone. The 71-year-old had a heart attack while shovelling snow in December and was resuscitated by a nearby doctor after a drone flew in a defibrillator." – reported The Verge.
In a four-month pilot study testing the Everdrone's Emergency Medical Aerial Delivery program, 14 cardiac arrest alerts were recorded that would be eligible for drones. The machines actually took off in 12 cases and successfully delivered their defibrillator cargo in 11 cases. There were seven alerts when the drones carrying the AED device arrived at the scene before the ambulance.
9. Smart TVs Becoming A Remote Care Platform
The concept of turning one's TV into a remote care hub isn't new. Back in 2012, researchers designed a remote health assistance system for the elderly to use through a TV set. But we are exploring this idea now as a major tech company has recently pushed for telehealth through TVs. In early 2022, electronics giant LG announced that its smart TVs will be equipped with the remote health platform Independa.
And in just a few months (late November) came a follow-up: a product called Carepoint TV Kit 200L, in beta testing now. Powered by Amwell's Converge platform, the product is aimed at helping clinicians more easily engage with patients amid healthcare's workforce shortage crisis.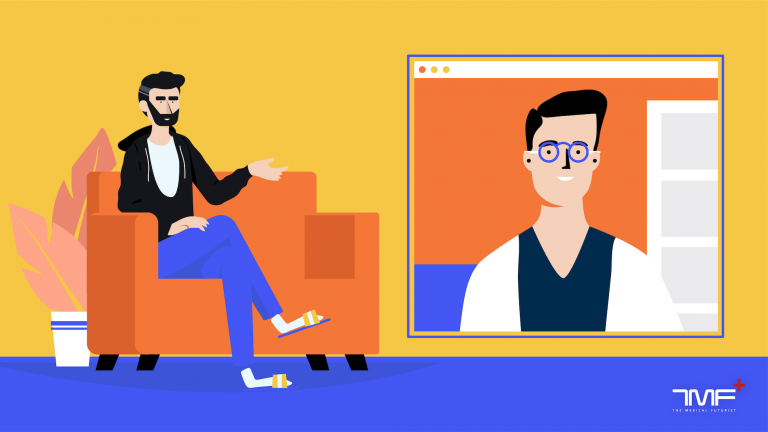 And they are not the only ones: HealthTap, a virtual healthcare provider based in California, and Samsung have established a strategic agreement to offer virtual healthcare to Samsung Smart TVs in the United States.
Again, we are beginning to see how an existing device ('almost everyone has a TV after all) is beginning to offer new, health-related benefits.
10. The Metaverse Hype, And How It May/May Not Transform Healthcare
As healthcare increasingly incorporates an online segment in the digital health era, one cannot help but wonder how – or even if – this touted future of the internet will influence this sphere. As such, we decided to step into the metaverse and contemplate how it can factor into healthcare.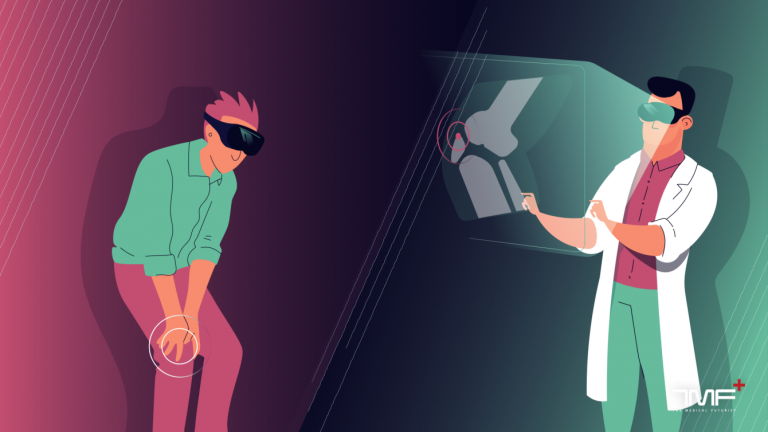 As enticing as the prospect of extending healthcare to the metaverse sounds, we must consider its feasibility. Given how healthcare and electronic health systems have a notorious legacy of interoperability issues, thinking that the metaverse will take those woes away might be a pipedream. Already we are seeing separate visions and differing versions of the metaverse from Big Tech that don't talk with each other, leading us to think in terms of 'metaverses' instead of a single interoperable metaverse.
On top of that comes practical issues with access to and handling VR headsets that pose as – currently at least $500 – enablers of the metaverse. Even those who adopt such a device might encounter other hurdles with setting up the device, or simply having a 500g load strapped to one's forehead might not be totally comfortable for extended periods of time.
The post The Top 10 Digital Health Stories Of 2022 appeared first on The Medical Futurist.