In our latest e-book, The Technological Future of Medical Specialties, we reflect on the major impact digital health and related technologies will have on 20 medical practices. While technologies will play an important role in practically every medical specialty, they won't all be as specifically intertwined with digital health technologies as those we focused on.
We individually analyse how advanced technologies will influence those 20 medical specialties and explore how patient empowerment will shape the medical profession and the required skills needed for everyone working in this industry. To dive into the transformative force that digital health technologies will bring to the roles of physicians and their toolset in the 21st century, we invite you to purchase a copy of the e-book, The Technological Future of Medical Specialties, on LeanPub.
Here we will be sharing 5 key insights from the e-book regarding aspects that digital health will certainly transform for the future of the medical profession.
---
1. No physician will be able to work without advanced technologies
With diagnostic tools getting more compact and connected and patients having access to them, it is evident that advanced technologies will play a central role in virtually any medical specialty; so much so that no physician will be able to work without these.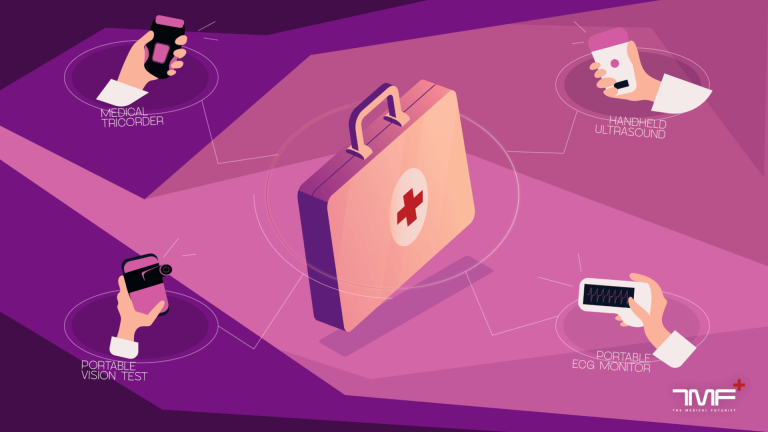 One in three Americans use wearable technology to monitor their health according to the National
Library of Medicine, and the device penetration is rising steadily. Since these increasingly integrate a health tracking feature, patients will inevitably bring data from such devices to the hospital. Physicians will need to be able to get acquainted with those devices and interpret their readings.
For example, given the convenience of taking ECG readings that devices like the credit card-sized KardiaMobile6L provide, patients with cardiac conditions will adopt those and turn to their cardiologist with the collected data.
Medical professionals will also get to use portable diagnostic tools to make their tasks more efficient. Nowadays, physicians can literally carry a department's worth of diagnostic tools in their briefcases. Handheld ultrasound devices such as the Clarius and Philips Lumify allow doctors and first responders to easily assess a critically ill patient and answer yes-or-no questions like whether they have intra-abdominal bleeding or not, no matter where they are. Similarly, emergency medicine specialists can now perform a 12-lead ECG assessment on the spot with the Smart Heart Pro and a smartphone or tablet wirelessly.
2. Not being great at soft skills will quickly stand out
Even with the reliance on technologies in the future of medical professions, the human factor will equally, if not more, play a major role. This is because those technologies will essentially take away the repetitive components of the job and subsequently free up valuable time for medical professionals.
For instance, a highly interaction-based practice like psychiatry will continue to depend on soft skills even while chatbots handle tasks like triaging mental health patients and monitoring them before meeting a physician. Chatbots like Woebot Health and Youper can already help monitor and improve users' emotional health, and psychiatrists can subsequently provide feedback and advice to patients regarding such tools.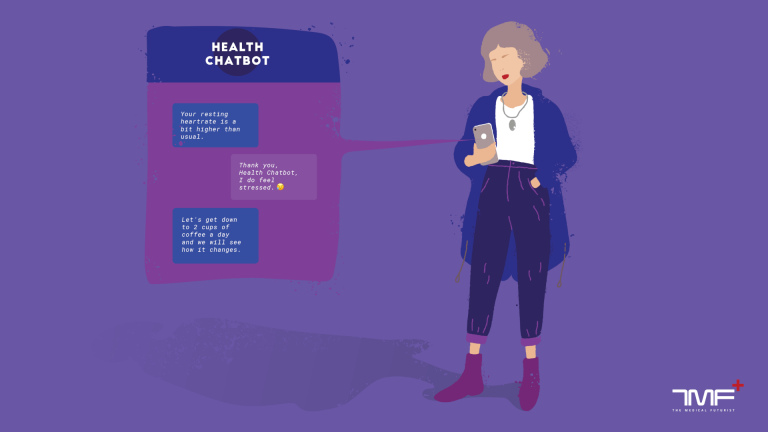 As such advanced technologies take over mundane components, they will allow physicians to deal with patients more. Doctors will thus need to show more empathy and compassion when communicating with the latter; their lack of such skills will be even more apparent than is the case today.
3. Automation is far from replacing physicians
A question that often comes up is whether advanced technologies and automation in medicine will take over the medical profession altogether. Such concerns might make specialists skeptical about adopting new technologies. 
After all, we regularly hear news like how Google's DeepMind algorithm can beat radiologists to the punch when identifying cancerous lesions in medical images. At the same time, other tech giants keep investing in medical AI.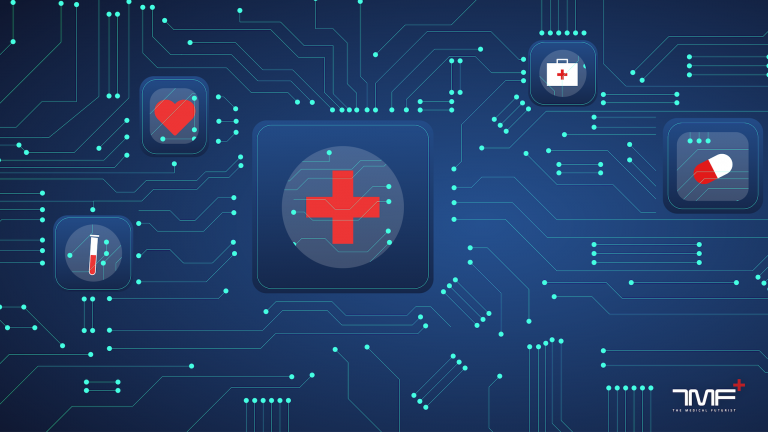 But even in a specialty like radiology, where automation will handle most of the many repetitive and data-based components, it will still require the input of human professionals as they will be better equipped to handle creative challenges.
4. AI is the stethoscope of the 21st century
It cannot be overstated that automation and AI will have a major impact on the future of medicine. In fact, after patient empowerment, it will mark the next big milestone of medicine. Even if AI will not replace physicians, they will increasingly work alongside the technology and as such will need to adopt it.
Consider Arterys's FDA-cleared, deep learning AI-powered platform. It allows for faster radiology image examination, and reduces missed detections by up to 70% while automating mundane tasks. Another company, PathAI, is developing a system that uses digital pathology slides with AI technology to aid pathologists in making quicker and more accurate diagnoses.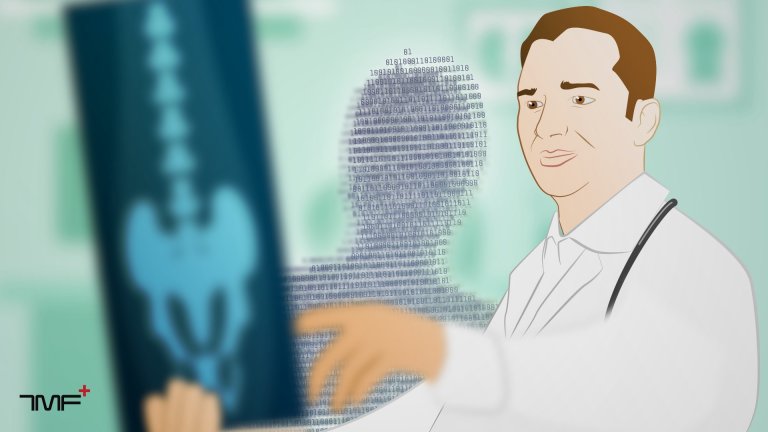 This is the type of cooperation that doctors can expect in the future for their careers, one that merges humans' creativity and empathy with AI's predictive prowess. Rather than competition, technology should be seen as cooperation that amplifies human performance.
5. Patients will take part in designing healthcare
As important as technology is for the future of individual medical specialties, patient involvement will also weigh heavily in shaping them in the years to come. As technologies are changing healthcare, they also empower patients to have their voices heard as they become more proactive in managing their health. 
As end-users of digital health tools and new treatment approaches, they can provide valuable feedback to help implement such solutions more effectively. No hospital will be able to function or operate without implementing patient design. As such, the future of medical specialties will require physicians to involve patients in an equal-level partnership.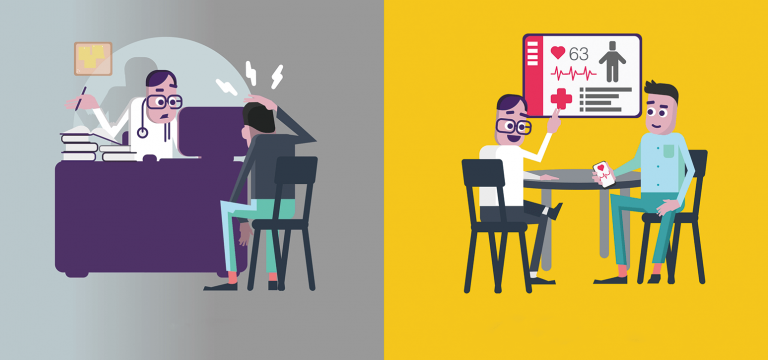 ---
For more insights into the future of medical specialties and how digital health technologies will impact them, do consider getting a copy of The Technological Future of Medical Specialties. We hope that medical professionals will find it useful as they help bring healthcare to the 21st century.
Written by Dr. Bertalan Meskó & Dr. Pranavsingh Dhunnoo
At The Medical Futurist, we are building a community for making a bold vision about the future of healthcare reality today.
If you'd like to support this mission, we invite you to join The Medical Futurist Patreon Community. A community of empowered patients, future-oriented healthcare professionals, concerned health policymakers, sensible health tech developers, and enthusiastic medical students. If there were ever a time to join us, it is now. Every contribution, however big or small, powers our research and sustains our future.
Click here to support The Medical Futurist from as little as $3 – it only takes a minute. Thank you.
The post Future For Doctors: 5 Trends In Technology That Shape Medical Specialties appeared first on The Medical Futurist.