We are living through an AI revolution. New, amazing tools become available almost every day, and they have attracted the attention of the general public. Algorithms like ChatGPT and Midjourney provide value to pretty much everyone, and the field became the playground of laypeople too, it's not just for computer scientists anymore.
So, you are a doctor and want to build a medical practice. What AI tools are of your assistance? Here is a list of solutions anyone can use – and this time we focused on algorithms not strictly connected to medicine.
NOTE: LEGAL ISSUES MIGHT NEED TO BE ADDRESSED
This is a list of general ideas, aimed to give an overview of the possibilities. By no means would I declare that all legal issues are sufficiently settled regarding using these in patient-doctor interactions. Before you decide to implement such tools in your practice, make sure you fully understand all privacy and data handling implications.
Without further ado, here is what a doctor can do with AI today – outside the strict boundaries of diagnosis and treatments.
1. Build a website with AI
There are multiple AI-based website builders anyone can use to pull up a brand-new website in a few minutes. You can find a list and detailed reviews here. All in all, if you don't mind having a somewhat generic result, these will serve you well.
What can these tools do?
You can create a new website using these AI-builders in just a few minutes. The main basic features will be fine, you can choose between design themes and a number of functionalities. Many builders offer quite advanced frameworks as well, like webshops and some of them are good at pulling up responsive sites: pages that automatically adjust to the device – mobile or computer – the visitor uses.
What can these tools not do?
At the moment these builders all seem to have limitations. One major – and important – area where they lack is SEO (search engine optimisation). And of course, the output will never be as versatile or beautiful as a site built by a team of professionals.
What is the main benefit of using them?
They are beginner friendly, fast and cheap.
2. Create videos with AI
It's possible to create videos by combining the capabilities of several algorithms. You can use ChatGPT to come up with ideas for video scripts (e.g. Write a 5-minute script about the importance of the flu shot for the elderly). Revoicer, a text-to-speech algorithm will transform the script into audio content. One step further Yepic's or Synthesia's solution is able to generate a video featuring a synthetic human.
What can these tools do?
Come up with ideas for videos, write scripts, and create audio and video output – so in short: they can do a lot.
What can these tools not do?
All these AI algorithms have limitations. ChatGPT might not be detailed enough in the script, the voices might not reflect the emotions enough, and the synthetic humans can look … well, synthetic.
What is the main benefit of using them?
You can create informative video content – in English, that is – without having a content production team at hand – all by yourself, for the fraction of the cost of hiring all these professionals.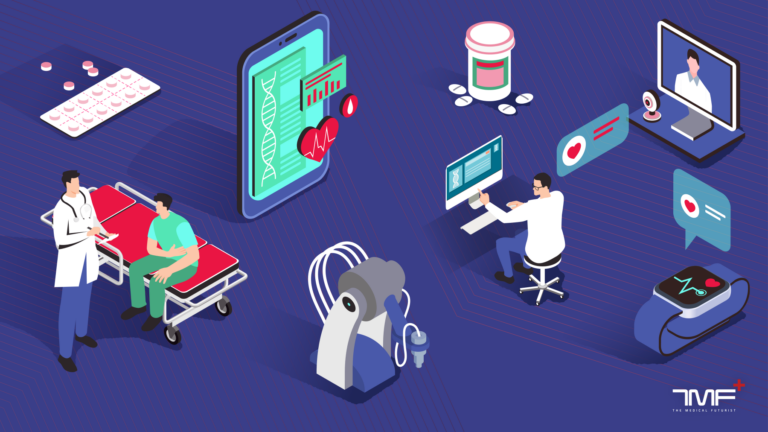 3. Design fancy presentations with AI
Creating presentations can be cumbersome, to say the least. Even if you are fairly experienced with presentation tools like Powerpoint or Prezi, designing the slides takes forever, with adjusting and readjusting every little detail until it looks perfect. And let's not even start with how terrible it is if you are not very good with these tools. However, AI comes to the rescue once again. There are many AI presentation designers you can use to have a fancy presentation in minutes.
What can these tools do?
They design very handsome presentations from your primary inputs. You typically go by choosing a template, input your basic data, and AI will do the rest. It will format the slides, offer you visuals, animations, voice-overs and so on. You will also have flexibility in changing segments/images/sizes you don't like.
What can these tools not do?
They are neither professionals who understand the content of your presentation, nor seasoned graphic designers. The results can be somewhat generic – but in most cases still a lot more attractive than what most of us could do.
What is the main benefit of using them?
They are fast and can save you a lot of time, and are also a lot cheaper than hiring a team to create a fancy presentation with animations and all.
4. Have a medical scribe with AI
A growing number of algorithms promise to record and transcribe meetings/conversations automatically, analyse the content and provide you with a searchable summary. Some of these solutions are specifically designed for medical use, others target a more general audience. Some companies targeting healthcare offer complex services: AI transcribes the consultation, which is then reviewed by a human professional for accuracy.
What can these tools do?
They can instantly transcribe live consultations between a patient and a doctor automatically, creating an easy-to-understand, searchable report.
What can these tools not do?
They can't entirely work on their own, physicians need to read the output and check for potential inaccuracies. Also, algorithms specifically designed for healthcare use tend to be on the expensive side (although still likely cheaper than a human scribe). General business tools might pose a risk when used in medical settings.
What is the main benefit of using them?
They can save tons of time. Excessive amounts of administration are a major cause of physician burnout.
5. Generate social media posts, FAQs and other informational content for your patients with AI
Generative algorithms (like ChatGPT) can be used to provide tons of useful content for your patients. You can ask for ideas about healthy lifestyle choices, you can craft social media posts, write general info-material and many other things.
What can these tools do?
Write quality texts in no time about practically anything from healthy and balanced breakfast ideas to general information about diabetes, from yoga poses that are safe for everyone to emails informing your patients about your work schedule during the next month. And of course, you can also use ChatGPT to write social media posts on a range of topics, from how to motivate patients to sign up for annual flu shots to the importance of regularly screening skin lesions or checking blood pressure.

What can these tools not do?
These algorithms – as of now – will not go deeply into details about a given topic, you will get a good general overview, but if you need to dig deeper, you will likely need to do it yourself.
What is the main benefit of using them?
Creating useful content automatically can save time and boost your visibility, and assist your patients with practical guides in matters they need guidance on.
The post 5 AI Tools That Could Help Build A Medical Practice appeared first on The Medical Futurist.