If your imagination could run wild, how would you envision the future of hospitals? Hi-tech big machines, physicians analysing data obtained from patients' devices, LED screens greeting visitors by their names using facial recognition, virtual patient visits, and robots leading operations… Well, experts have pretty much the same idea. Recently, we have written a lot about the future of hospitals. We emphasised the importance of good design both inside and outside the point of care. We imagined that these institutions will become "health centres for patients for preventing diseases, for acute care patients and for patients who need surgical procedures or large radiology machines." 
The following points about the ideal hospital might sound utopistic or even naive; however, each one has already been implemented in a hospital somewhere in the world, proving it's indeed not some dreamy speculation.
The need for speed
On The Medical Futurist Patreon channel, Kimberly Powell, VP of NVIDIA talked about how NVIDIA could build hospitals in a matter of days. She went on about how NVIDIA envisions these institutions. "Hospitals will use AI cameras to automatically screen for elevated body temperature, use genomics sequencing to predict how lethal a virus or suspected condition could be for each patient, use AI in medical imaging for detection and predicting clinical outcomes, incorporate AI into everyday cameras and microphones to monitor and interact with patients."
In going a full 360 on hospitals, we decided to give you a full insight into how a hospital in 2030 should (and even could) look like. As you'll see, it won't take a leap into science fiction; instead, these are logical and unambiguous steps, leading to better patient experience, lowering healthcare costs and safe data handling. We have already seen some elements of the following in practice, but not all in one institution. Let's have a look.
The ideal hospital is…
1. …paperless
Yes, it starts here. Patient data stored on paper is as old as medicine itself. Now is the time to get rid of paper entirely. There is no place for paper and handwriting in a well-functioning hospital. (Yes, this is also the end of illegible doctors' notes.) Eliminating paper-based records is a huge undertaking – but achievable. For example, Bedfordshire Hospital NHS Trust has been successfully working with Xerox on reaching this goal. The hospital uses an electronic document management system for handling patient records, digitising paper records, thereby also adding to patient data security.
"There was an area within the paediatric service with benching on the side," Josh Chandler, associate director of IT for the Trust explained in this article. "It was always completely taken up with patient notes that had been tracked in for that day's clinics. That's now all completely empty because it's all accessible through a computer." The next steps will be data intake and safe remote data management. That is still to come, for this particular hospital, but they set a good example for others. To see how to ensure a smooth transition, check out these five steps to a paperless hospital.
2. …connected to the homes of patients
An ideal hospital aims for patients to spend as little time as possible within its walls. The place of treatment should be the patient's home; just as well as the place of diagnostics and the place of rehabilitation. What is needed to achieve this is first and foremost good connection. Staff and data should be connected with the hospital and the patients' homes. If a hospital has 5G with wi-fi in the wards, the data will run faster than people. This will allow faster decision-making and future-readiness.
One of the world's first 5G-enabled hospitals was the Veterans Affairs Department's healthcare facility in Palo Alto, California. At the launch of the concept, the hospital stated "VA providers are presently tapping into virtual reality to treat patients with post-traumatic stress disorder and piloting exoskeleton devices to help vets with spinal cord injuries regain their mobility—both of which could possibly be enhanced through the budding technology.' The team primarily used the capacities and the connectivity in medical education.
Moreover, with the pandemic, the team also "recognised that the system also offered an opportunity to bring people who are meant to be social distancing together in a virtual environment and enable them to collectively interact."
3. …designed, not built for a purpose
Through its Patient Room 2020 project, non-profit design organisation NXT Health aimed to design the future of hospital rooms. It's a high-achieving, inspiring project built with designers along with healthcare professionals with the aim to "both improve patient experience and optimise caregiver performance." It features a streamlined, patient-centered design, deployable bedside work area with embedded technology as well as various safety features. Unfortunately, the project has not (yet) been deployed anywhere, proving that even the best ideas can get stuck at viability.
But indeed, the design of a hospital building should not facilitate the meeting of patients and doctors; it should be planned so that patients and doctors can meet there in the best conditions. We recently wrote about the specific hospital design both in- and outside the point of care in our articles. There we explained with our experts how interior spaces and patient rooms should be built; and pointed out four key elements for future (re)designs of medical institutions.
4. …would use patient design
We wrote about it over and over again: the ideal hospital is designed by patients. This is exactly what Professor Stefaan Bergé did. He redesigned his whole department based on the book, The Guide to the Future of Medicine, covering patients' suggestions. It turned out that patients wanted the simplest things like more privacy and more information. But as hospital design directly affects how patients receive care and, ultimately, how they heal, the design of these institutions should also change. The spaces should help the best possible patient experience, should be compassionate, and should even decrease the stress of incoming patients.
Who else would know better how to create a human-centered hospital room than the patients themselves? We described this in detail in a recent paper.
5. …would have special places for telemedicine
COVID-19 has changed how we look at healing altogether. It helped us realise how many tasks could be conducted from afar, often with much greater efficiency. Telemedicine came and conquered, and will stay with us even with the pandemic gone. The fact that patients don't actually need to get to the hospital/clinic, and doctors don't necessarily need to meet them in person decreases stress and time wasted – but the effectiveness of the consultation remains, at least in most cases.
Remote patient monitoring works well for example at UCLA Health in their post-surgical remote monitoring program. Their Cardiac Telehealth Program is for patients who undergo heart surgery. Therein patients receive a cardiac telehealth kit upon leaving the hospital. This telehealth technology can send important health data over the internet to UCLA nursing staff, but patients can also contact their doctors using the tablet provided in the kit.
Hospital design needs to follow this transformation; and even provide doctors with dedicated teleconsultation spaces with appropriate design, devices, connection, lamps, and an acceptable hospital background for the video. Pretty much like a miniature studio within the hospital. It's important to have proper patient rooms in the hospital; it should be just as important to have the right venue for remote care because that is the new norm.
6. …has places for healthcare personnel to relax
The well-being of healthcare personnel also got exposed during the pandemic – and hospitals, in general, were falling short. Well-maintained and equipped common rooms and resting spaces should be provided for frontline personnel even outside a pandemic. The pressure for these people both physically and mentally is so high that hospitals need to create the opportunity for them to recharge. The ideal hospital should be a wellness centre for patients AND health personnel alike.
A good example here is the Mount Sinai Hospital in New York. Here David Putrino, Ph.D., Co-Director of the Abilities Research Center and Director of Rehabilitation Innovation at the Mount Sinai Health System, has "converted his lab into recharge rooms for front-line healthcare workers." Along with his team, he created "multi-sensory experiences that can reduce stress in just 15 minutes" – he explained in this podcast.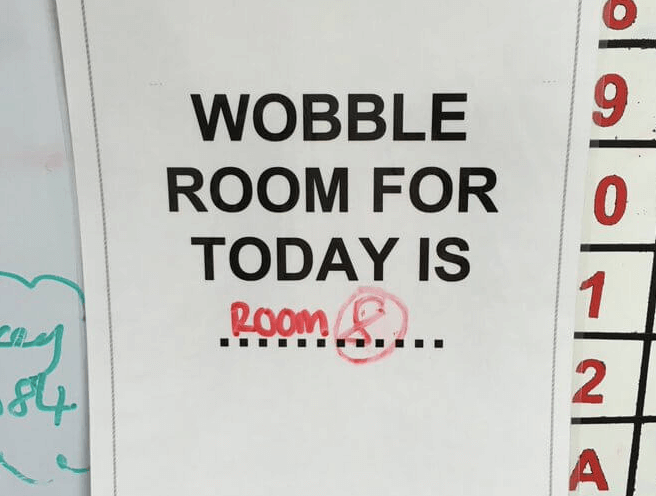 7. …should resolve the issue of alarm fatigue
Even today's institutions are packed with technology, and the hospital of the future will be even more so. All these devices have their own alarm systems. Caregivers can therefore become desensitised to alarm signs from the myriad of devices emitting a cacophony of beeps all day in the clinical setting. There are as many as 187 alarms per bed per day. 72% to 99% of these are false alarms, it's understandable that alarm fatigue came to exist. Healthcare practitioners are easily at risk of disregarding important alerts, which might even be fatal. A.I. could be a solution to this issue: researchers have developed an A.I. solution to help caregivers cope with auditory overload.
---
Describing The Ideal Hospital of the Future in 1932, authors argue that there is no need for radical change in hospital operations. Perhaps it wasn't needed then, but it certainly is today. With the increasing use of digitisation, AI, other technologies, as well as the flourishing development of patient empowerment, the demands towards our hospitals are changing rapidly and radically. It is up to us to stand up for these changes to actually happen.
At The Medical Futurist, we are building a community for making a bold vision about the future of healthcare reality today.
If you'd like to support this mission, we invite you to join The Medical Futurist Patreon Community. A community of empowered patients, future-oriented healthcare professionals, concerned health policymakers, sensible health tech developers, and enthusiastic medical students. If there were ever a time to join us, it is now. Every contribution, however big or small, powers our research and sustains our future.
Click here to support The Medical Futurist from as little as $3 – it only takes a minute. Thank you.
The post What Would The Ideal Hospital Look Like? appeared first on The Medical Futurist.