Digital front door solutions are a growing phenomenon in healthcare. The topic caught my attention a while ago when I stumbled upon a study discussing how a new concept – the digital front door – could address the challenges the primary care system faces in the UK. With my curiosity piqued, I decided to dive deeper into this topic.
As this is a concept I have encountered increasingly often and one that's changing the way we access healthcare services, I recently created a short video attempting to define this trend in less than one minute. But as this phenomenon will have profound effects on the future of healthcare systems, it also deserves a more detailed analysis.
What are digital front-door solutions in healthcare? 
A digital front door company is a healthcare technology provider that helps patients access healthcare services through a single, user-friendly platform. 
These platforms provide a seamless experience for patients, allowing them to schedule appointments, communicate with healthcare providers, access their health records, and even pay their bills. These solutions are transforming the healthcare industry by making it easier for patients to receive care, which became very pronounced during the COVID-19 pandemic.
With virtual care options and the ability to access healthcare services remotely, patients can receive the care they need from the comfort of their own homes. These solutions also help healthcare providers by reducing administrative burdens, streamlining workflows, and improving patient satisfaction.
One size doesn't fit all
Digital front door (DFD) solutions are as diverse as the healthcare ecosystem itself, as the best processes vary from provider to provider. Thus the good practices we can currently find on the market are quite unique as well.
This is an excellent and thorough analysis of the digital front door phenomenon, highlighting some interesting trends from the past few years. Digital front door technology has received increased attention from investors, reaching a record high of $1.9 billion in 2021. Although these technologies could cover all facets of healthcare, the funding boom is driven by patient-facing technologies enabling asynchronous care, such as remote patient monitoring and patient engagement platforms.
The article also highlights three good practices:
US-based MedStar Health launched a new patient experience platform through which consumers can use a mobile app or website to schedule appointments with primary care, urgent care or telehealth providers 24/7. They also can access medical records, see test results and physician ratings, register online to save time during check-in and receive appointment reminders.
Piedmont Healthcare, a nonprofit, community health system in Georgia, began its digital front door journey in 2015, according to an article in Healthcare IT Today. The organization's work included establishing a patient portal and mobile app to allow scheduling and other tasks. The mobile app has a wayfinding feature that can help patients navigate turn-by-turn through clinical buildings to their appointments. A call center also is available as a lower-tech option.
Maimonedes Medical Center had different applications at first for billing, scheduling, etc., but started to notice it was creating a situation in which patients had multiple accounts and passwords to interact with the health system. Thus they launched their MaimoCare app and website, which serves as a central resource. Patients can use it to participate in virtual visits, find a doctor, view upcoming and previous appointments, access and pay bills, access medical records, and communicate with care teams.
It's not as easy as it looks – good solutions need decent preparation
The "Oh, we use some apps and all will be fine" approach is definitely not the one that will result in successful DFD solutions. According to this insightful analysis, many healthcare providers struggle to create an effective digital front door due to a lack of clear understanding or roadmap.
Some organizations may implement solutions with flashy features like chatbots, only to discover that patients find the new system just as complex and confusing as before. Rather than improving the patient experience, these poorly executed digital front door solutions may lead to even lower satisfaction scores and money poured down the drain.
To avoid these pitfalls, DFD solutions must be tailored to the unique needs of each healthcare provider, their tasks, processes and their target patient population. Successful digital front door solutions start with a rethinking of each step in the patient experience and aim to make the care process more convenient and less stressful.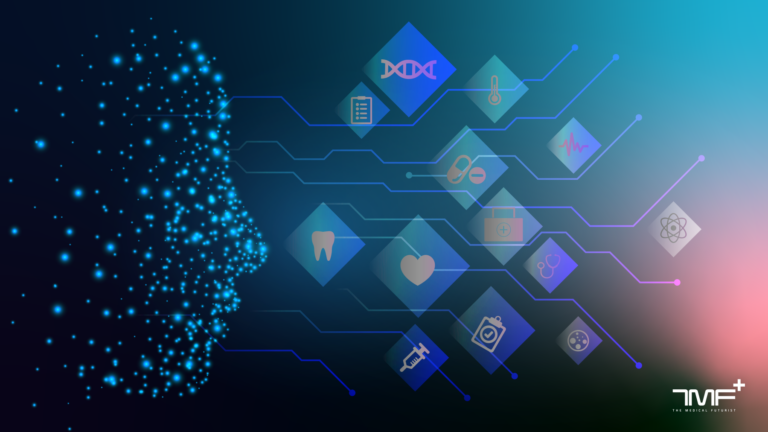 To achieve this, healthcare providers can follow eight critical steps that have been identified as key factors for successful digital front door implementation. These are discussed in more detail here. These 8 factors are:
Define the patient's needs
Build out your technology landscape
Create an intuitive launch pad
Enable single sign-on (SSO)
Link your apps
Make the experience conversational
Pre-fill forms
Plan for future enhancements
By following these steps, healthcare organizations can create a seamless and efficient digital front door experience for their patients.
It should center around the patient
As you have probably guessed by now, the whole digital front dooring can easily go wrong. The typical foul scenario is when different organizations claim the same phase of the healthcare experience – leaving the users overwhelmed.
This trap is not easy to avoid. In an ideal world, the whole digital front door package centers around the patient, and everything is connected to them to create a cohesive pathway.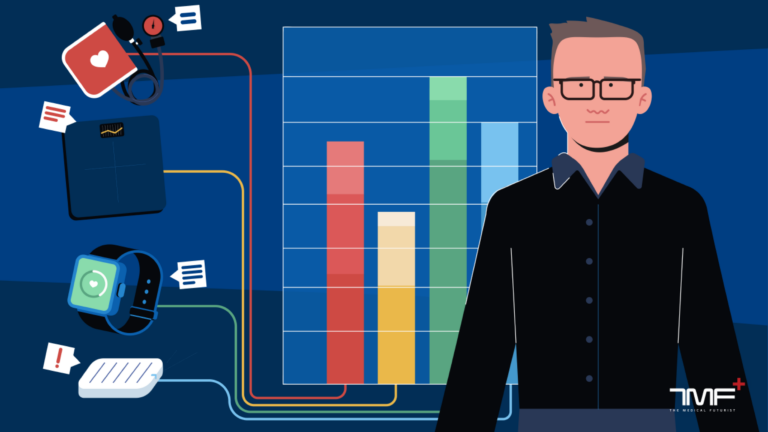 The reality is often quite different: multiple players – the insurance company, various healthcare providers, telehealth applications and so on – all have their own digital front doors, and we, patients, find ourselves juggling between 10 different apps and platforms.
What are everyday examples of DFD failure? Well, it's a long list
You receive multiple text messages or notifications from various sources, all offering you similar services or information. Or you need to use different apps and remember different passwords for various platforms for appointment scheduling, virtual consultations, and prescription management. Or, different organisations provide you with conflicting advice or guidelines regarding your care, leading to confusion and uncertainty about the best course of action.
Or maybe, with multiple digital tools and services available, you struggle to determine which one is the most suitable for your case and how to navigate between them effectively.
And of course, these different organizations may not be effectively communicating with each other, your healthcare information may not be shared seamlessly, leading to potential gaps or delays in your care.
Meanwhile, all the participating players are proud of how much they have spent on entering the digital health revolution, offering 21st-century solutions, and might not even notice that the situation for their patients hasn't improved at all.
Some countries are in an easier position than others
We have to admit that some countries are in a much easier position regarding successful DFD implementation than others. The more fragmented a healthcare system is, the more challenging it gets.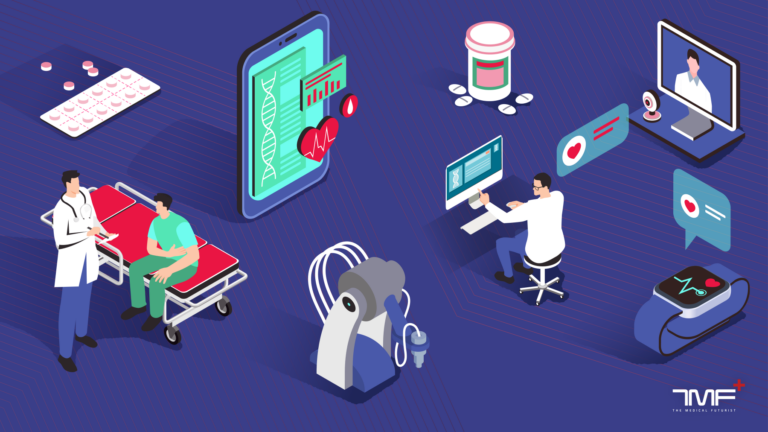 Countries that have unified electronic medical records and a centralised healthcare system typically have to deal with fewer organizations and stakeholders, which makes coordination and communication much easier, reducing redundancies. Additionally, a less fragmented system might allow for a more efficient allocation of resources, centralized decision-making, and a more cohesive patient experience. 
However, the successful implementation of digital front door solutions will depend on various factors, including the technological infrastructure, regulatory environment, and the willingness of stakeholders to collaborate and adapt to new technologies.
The post Digital Front Doors: Unlocking Healthcare's New Frontier appeared first on The Medical Futurist.