The digital health revolution has been lagging behind in at least one major field: blood pressure monitoring. For a very long time, there were no better solutions in the market than traditional cuffs. Even the first smartwatches (like the one I tested from Omron), were big and uncomfortable to wear. So it was time for companies to realise the future of BP monitoring lies in Photoplethysmography (PPG).
PPG is a non-invasive optical technique used to measure blood volume changes in the microvascular bed of tissue. It works by shining a light onto the skin and then measuring the variations in light intensity that result from changes in blood flow. As blood is pumped through the blood vessels, it absorbs and scatters the light, causing the intensity of the reflected or transmitted light to fluctuate. These fluctuations can be detected and analysed to provide information. Photoplethysmography is commonly used to monitor heart rate, blood pressure, and oxygen saturation levels in various medical settings.
I have recently tested a great 24-hour blood pressure monitoring skin patch using PPG, and was eager to finally lay my hands on a wearable that is able to comfortably and reliably monitor this crucial health metric. I began the Aktiia review with high expectations.
What is it?
Aktiia is a wearable lightweight bracelet that is designed to continuously monitor blood pressure 24 hours a day without the need for prolonged use of a traditional cuff.
What's in the box?
The Aktiia bracelet
A charging station and charging cable
An Aktiia initialization cuff and its charging cable
User manuals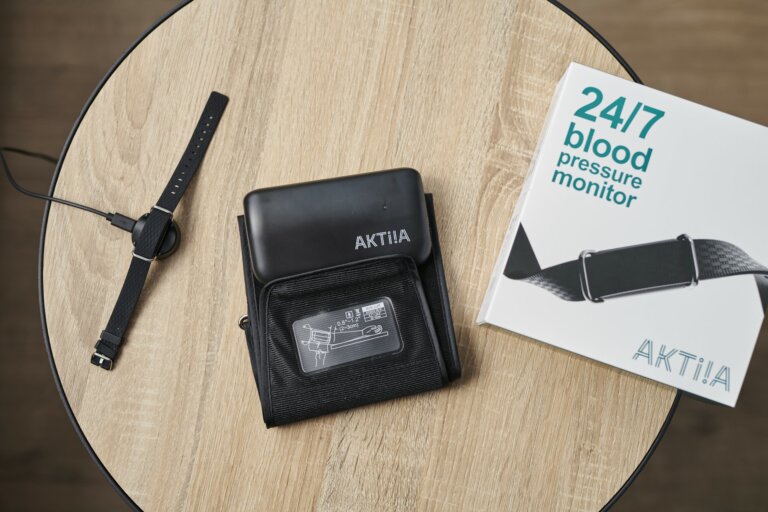 How does it work?
The bracelet uses optical sensors and PPG technology to measure blood pressure continuously throughout the day and night. The data is then transferred to a secure cloud server through the Aktiia App, where Aktiia's algorithms estimate your blood pressure using advanced processing of the optical data. It will provide blood pressure measurements when the user is still. You will be shown one average measurement every 2 hours in the graph.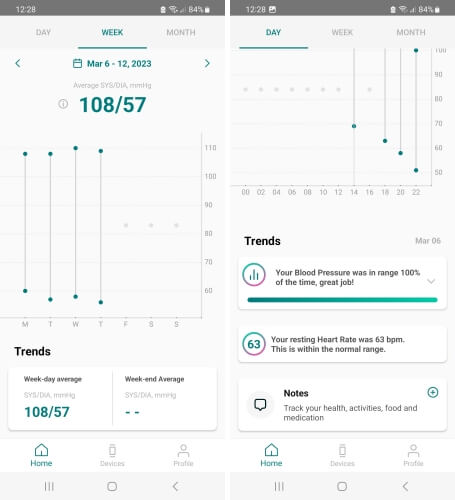 Setting up the bracelet was straightforward. First, I had to do three blood pressure readings with the provided Aktiia cuff on my other arm and that was all the preparation needed, I was ready to go. When the initiation process was completed, the app also informed me when I needed to repeat it to make sure that the bracelet's readings were in line with the cuff's.
Validation
This is of course the most important question of all. Aktiia has conducted several clinical studies to validate the accuracy of its continuous BP monitoring technology. The studies have shown that the Aktiia smartwatch provides BP readings that are comparable to those obtained by a traditional cuff-based BP monitor. It has received CE Mark clearance for users aged 21-65, excluding those with contraindications due to certain health conditions. 
Benefits
One of the main benefits of such a device is that it provides continuous monitoring of BP, which can help detect changes in BP that may not be detected by intermittent cuff-based monitoring. This can be particularly useful for people with hypertension or other conditions (including white coat syndrome) that require regular BP monitoring. Additionally, the bracelet tirelessly measures blood pressure day and night, providing a never before seen abundance of data. Lastly, it is non-invasive and does not require frequent cuff inflation, which can be uncomfortable for some people.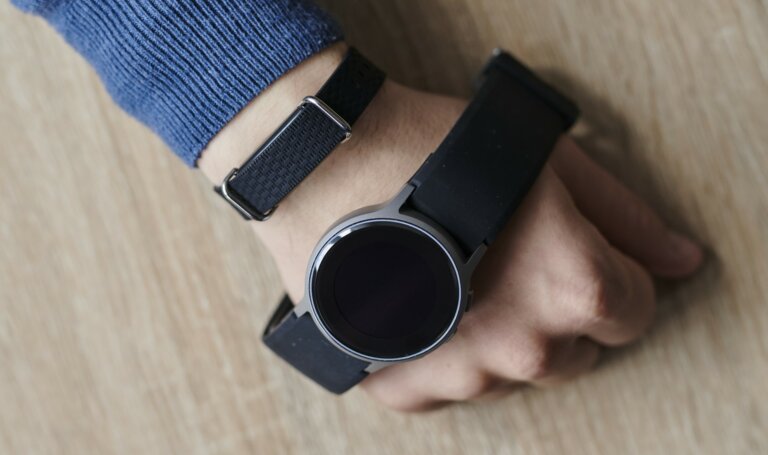 Limitations
The Aktiia smartwatch is not intended to replace traditional cuff-based BP monitoring, particularly for diagnosing hypertension. It is also not recommended for people with certain medical conditions, such as arrhythmias, as continuous BP monitoring may not be accurate in these cases. It doesn't do readings during exercises and is not water-resistant. It's not a fitness tracker after all.
And to be honest, this might prove to be one major limitation in an era when smartwatches and fitness trackers are becoming increasingly popular: this device does one thing only. It does that thing exceptionally well, that is for certain, but I'm not quite sure how many people will invest a few hundred euros/dollars to get an additional bracelet besides their already existing wearable just to obtain more detailed information about their blood pressure while their medical professional might not even trust that data.
Availability
The Aktiia smartwatch is currently available in select countries in Europe (Switzerland, Austria, Germany, France, Italy, Uk and Ireland), and the company plans to expand its availability to other regions in the future. However, as my testing in Hungary demonstrates, you can also download and use their app and device in a non-primary country once you were able to get the device.
Summary
According to the World Health Organization, an estimated 1.1 billion people worldwide have high blood pressure, which is a major risk factor for heart disease, stroke, and other health problems. It is also a leading cause of premature death and disability worldwide.
A reliable wearable that continuously monitors blood pressure, without the need for an uncomfortable cuff, is the way forward in the digital health revolution. I haven't tested similar products yet so I cannot compare the Akttia bracelet to other products, but this bracelet shows that non-invasive BP monitoring has huge potential for the near future.
The post Finally A Good Wearable Blood Pressure Monitor: Aktiia Bracelet Review appeared first on The Medical Futurist.