The digital era has undeniably transformed healthcare. However, this revolution has inadvertently given rise to a communication gap. Forward-thinking medical professionals and open-minded patients often struggle to connect, leading to frustration on both sides. Certain patients, eager to take a more proactive and informed role in their healthcare, often face discouragement. There are healthcare workers who would happily share their 21st-century practices, but no one seems interested.
This is where our humble "Ask Me About Digital" initiative aims to offer support: to facilitate contact between these two groups by very simple means – offering badges and pins that showcase that the given healthcare practice has an open mindset and digital health knowledge to share.
How to join?
If you are a healthcare professional and would like to participate, simply fill out the form by clicking on the "Join now" button on our dedicated page, and we'll send your badge or pin free of charge.
Displaying these badges is a symbolic act. It sends a message to patients that you're not just open to discussing digital health but that you actively welcome these conversations. It's a visual reminder that can open the door to in-depth discussions about 21st-century health technologies, enabling patients to better understand and utilise these advanced tools.
Who is it for?
As a patient, if you see the campaign's badge on your physician's door, it means you are more than encouraged to ask your technology- and digital-related questions as that medical professional would be able to help you with those.
As a medical professional, you can proactively encourage your patients to ask such questions by putting the badge on your door.
Why do we do it?
We believe that digital health eventually will benefit everyone, giving access to quality care even to those who are unable to get it today. Our vision at The Medical Futurist is to build a community of empowered patients, future-oriented healthcare professionals, concerned health policymakers, sensible health tech developers and enthusiastic medical students, and make this leap forward together. We do research and studies about and for the advancement of this paradigm shift, from theory to direct impact, and help individuals, institutions as well as governments in the process.
Also, we prepared a free book to support your communication with patients about health technologies
This digital revolution also presents new challenges, particularly regarding communication between healthcare professionals and patients. Recognizing the need to foster open and proactive discussions about these evolving technologies, we recently published the third edition of A Practical Guide About Digital Health For Medical Professionals – to download for free.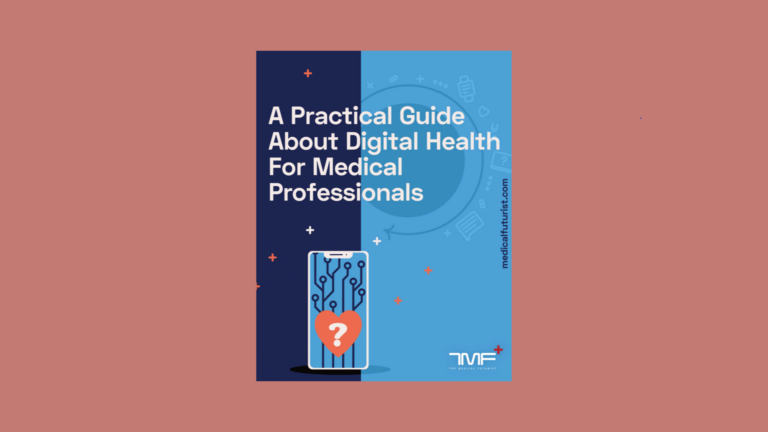 It offers guidance if you as a medical professional sometimes have trouble responding to the digital health-related questions of your patients. Navigating the intricacies of digital health technologies can be challenging, even for seasoned healthcare professionals. Our guide will aid healthcare workers in these conversations. This free resource, which is included as part of the initiative, offers conversation bubbles and valuable information to facilitate discussions about digital health, from genetic testing to wearables, from ChatGPT and AI to privacy issues.
Today, when people Google, ask ChatGPT about their symptoms and use health apps even before going to the doctor, it is more important than ever to be updated on the digital developments in healthcare and navigate through questions of digital health-related issues.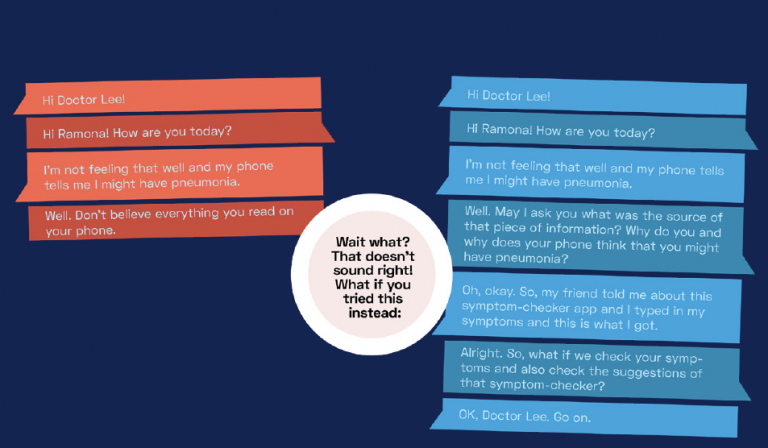 There is a monumental change happening in healthcare. The digital health revolution is transforming all facets of this field, from diagnostics to patients' health management, from hospital administration to clinical trials, and from medical education to digital therapeutics and personalized medicine. If you are uncertain about how this transformation will impact your professional future, or if you wish to quickly and easily understand this paradigm shift, I invite you to enroll in The Digital Health Course. This program is designed to provide you with all the knowledge necessary to navigate the new health landscape.
The post Ask Me About Digital: Our Initiative To Connect Tech-Savvy Doctors And Patients appeared first on The Medical Futurist.