Will digital health and/or artificial intelligence improve health equity? This is one of the questions I most often get. Despite its seemingly straightforward nature, the answer isn't a simple yes or no. As this is going to be a lengthy analysis, here is the TLDR summary: yes, digital health and AI will eventually very likely improve health equity. But it will take time and during this transition period, it might even temporarily widen the gap. What is important to understand is that health equity through digital health is not a technological matter.
In the long term, the critical question we need to answer is: does the introduction of technologies into healthcare, as part of this cultural revolution, increase or decrease people's access to healthcare?
Theoretically, the introduction of technology should enhance access to healthcare. It assumes repetitive tasks, expedites onboarding for patients (making it simpler and quicker for them to receive aid from the moment a problem arises), and consequently liberates human resources, which has long been the healthcare systems' bottleneck.
However, the caveat here is that these advantages will only be accessible to those who can access the technology. Thus, the health equity gap is fundamentally a tech gap. And this tech gap is in itself a wealth and an education gap. Therefore, at the end of the day, we are confronted with an enormously profound social issue.
My team and I are working on the first part: facilitating a world where health equity issues are addressed through technology, which I believe is the most effective approach. But I/we don't have the means to influence the second part.
In this earlier analysis of digital health equity, I defined health equity as the state of affairs when everyone can attain their full potential for health and well-being.
Imagine that digital health terminates the zip-code lottery
Ideally, we all should live in a world where your health isn't determined by your zip code, the amount of wealth you possess, or your level of education. Technology – specifically, digital health and artificial intelligence (AI) – is the principal architect of this equitable health utopia. Sounds fascinating, doesn't it?
However, transforming this vision into reality is a complex challenge. Technology's role in healthcare can both enhance and potentially limit people's access to healthcare services. Let's explore this paradox further.
While we can work diligently to enhance health equity via technology, addressing wealth and education gaps, critical prerequisites for effective technology adoption, is beyond our immediate control.
To put it bluntly, no matter how advanced the cardiological screening features are on the latest smartwatches, they are useless if their price exceeds an individual's monthly or even annual wage. The theoretical promise of an early alarm will never become a reality.
How to relate to this challenge?
The complex nature of this problem becomes obvious if you try to understand how different actors think about this phenomenon and what solutions they propose. Depending on where the specific stakeholder stands, their point of view – and their suggestions will be radically different.
For example, the consulting firm, McKinsey, analyses the issue from a business angle, offering accurate insights and valuable tips for companies grappling with this issue. However, these insights don't mitigate the challenges faced by those who can't afford the technology or services.
The World Health Organization (WHO) posits this challenge as a digital health literacy issue.
While this is also correct, we need to take a step back, as people do need the technology to use it, and if they don't, their skill (or lack) of digital health literacy makes no difference. However, I like this conclusion from the WHO: "Yet a focus on digital approaches may inadvertently widen existing inequities in health if known inequalities in access, use and engagement with digital technology are not considered and addressed." Also interesting is WHO's conclusion that most studies do not take the complex nature of digital health equity into account and typically observe just one variable.
This textbook chapter also handles the case by focusing on the tech side – which again creates the same vacuum: we are leaving people without tech behind.
In response, several digital health equity frameworks have been proposed, such as the one presented in Nature Digital Medicine in 2022. These frameworks underscore the digital determinants of health, which play a significant role in amplifying or mitigating health disparities in the digital age. For instance, an individual without a reliable internet connection or access to a device cannot benefit from the digital health revolution, regardless of how patient-centric or well-designed the healthcare application might be.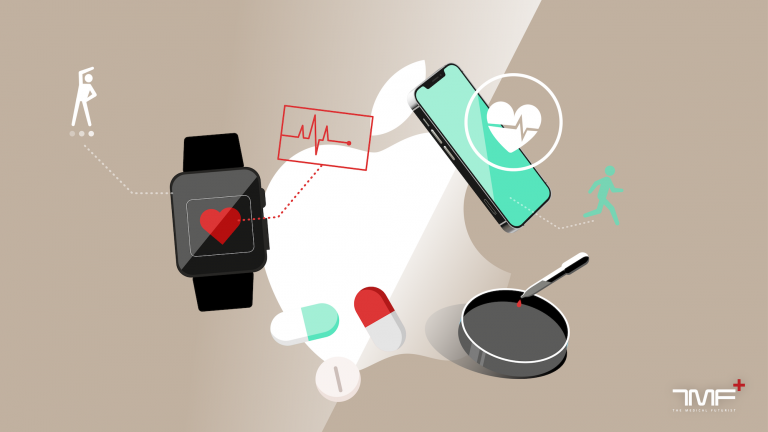 Some projects are attempting to bridge the digital divide. For example, the digital health literacy initiative, funded by the Australian Digital Health Agency, has trained and resourced 232 digital health mentors. Through their "Health My Way" program, community organizations teach digital health literacy skills, improving digital inclusion. As a result, 80% of participants reported increased digital health literacy skills and confidence.
Many lives and percentage points of GDP are at stake
The stakes of health inequity are high, and the socioeconomic implications are substantial. According to a report by the World Economic Forum in 2019, poor health costs the U.S. economy about $3.2 trillion per year from premature deaths and the loss of productive potential associated with diseases. This report estimated that poor health reduces global GDP by 15% each year.
On the flip side, equalizing healthcare access and quality has healthful effects on the economy at large. Digital technology could narrow the health equity gap by simplifying complex medical processes and removing travel barriers to healthcare access.
Figures indicate that underrepresented and/or disadvantaged (poor, rural, minority, women, LGBTQ, etc) groups have significantly less access to all the cutting-edge solutions digital health offers. Thus the gap is not only not closing, but it's rather further widening right now.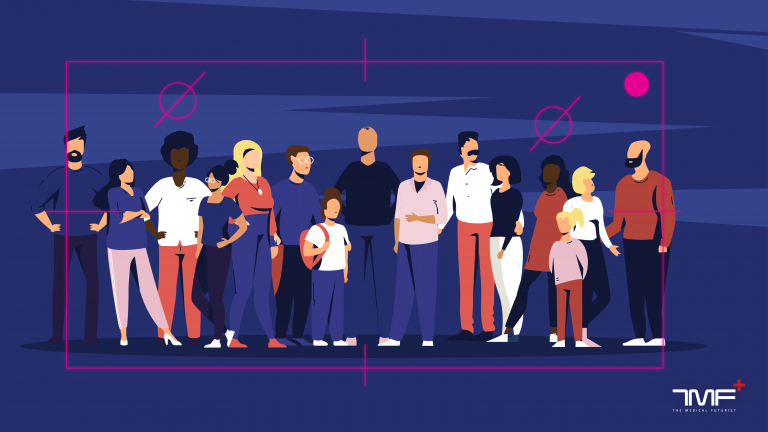 With the right policies, incentives, subsidies and education, digital health will aid these underrepresented groups, and not just them. It could also help with problems like the "diagnostic odyssey," a term that describes the long, often arduous journey that individuals with rare conditions undertake before they meet the right specialist. According to the National Organization for Rare Disorders, this odyssey averages five years in the United States.
We need money, money and goodwill in policies
All things considered, we can conclude that, in theory, digital health and AI offer significant potential to improve health equity, even though this goes beyond being just a technological issue. These advantages might not be immediately accessible to everyone, but over time, they will become increasingly mainstream – as did many breakthrough technologies throughout the centuries from electricity through washing machines to mobile phones.
However, it's important to acknowledge a potential pitfall. If the main motivation of policymakers/insurance companies and other stakeholders for increased digitization of healthcare is to cut costs and withdraw resources freed up by technology adoption, we will end up in a place where access isn't improved for anyone. The result? Technology simply becomes a tool for cost-cutting rather than an agent of change.
So here are my takeaways:
Digital health elevates health equity, but only for those with access to technology.
The digital health revolution itself won't change this status quo; that's not its mission or target audience.
To leverage digital health to enhance health equity, we must improve digital equity – a task for policymakers and politicians.
If we don't redirect the human resources and capacities liberated by digital health and AI towards improving care, and instead choose to cut positions to save on operational costs, the system will ultimately see no improvements even if all previous conditions are met.
The post Health Equity In The AI And Digital Health Era: Promise or Peril? appeared first on The Medical Futurist.