When it comes to the term 'coding', what comes to mind is probably programmers writing software. While this applies to the medical setting in the digital health age, traditionally, medical coding has referred to a specific process. It involves the conversion of medical records, generally from clinician's texts, into structured codes based on a classification system for the appropriate patient diagnosis and relevant procedure.
The result is clinical information that is consistent and comparable over time and across healthcare departments. Such data can subsequently be used to inform relevant research, policies and, in the case of the US, for billing purposes.
While important, the manual task of clinical coding is time-consuming. In the case of NHS Scotland for example, a single clinical coder can code around 60 cases daily, and a whole coding department can cover over 20,000 cases monthly. However, there remains a backlog which can take several months to cover. In addition, manual coding can lead to errors due to a number of reasons ranging from incomplete data to lack of coding experience.
For these reasons, the medical coding process has attracted interest in automating the process; more specifically with artificial intelligence (AI) technologies such as machine learning and natural language processing (NLP). In this article, we'll consider the impact and potentials of such an approach.
Automating medical coding: an AI opportunity
Computer-assisted medical coding has been found to enhance the accuracy, quality, and efficiency of manual coding. Researchers and medtech companies alike are now interested in supplementing such aids with AI technologies.
"Anything image or text-centric is a great opportunity for AI," explains Dr Eric Wilke, chief operations officer at ER physician staffing company TECHealth. "So, yes, pathology, radiology, and dermatology are all areas of opportunity, but so is analysing charts for billing and coding."
With an AI-powered coding approach, the aim is to fully automate the medical coding process. Through AI technologies such as NLP, clinical notes are interpreted and translated into codes appropriate for the healthcare organisation's classification system. Let's now consider the impact of such automation on the medical coding process.
The impact of medical coding automation
Considering the non-trivial aspect of medical coding, it's no wonder that it entails a whole profession, but it's experiencing a shortage. In the US alone, the nation is facing a 30% shortage of medical coders. AI-powered automation can address those gaps by supplementing those processes. Such potentials do not only lie in the realm of academic discussions. Companies like Nym, Fathom and CodaMetrix are proposing such solutions.
"[It's] assigning the medical codes accurately within seconds and absolutely zero human intervention," said Julien Dubuis, chief commercial officer at Nym, when describing their company's AI autonomous coding solution. "When I say accurately, I mean that we can achieve 96% accuracy code-over-code for outpatient specialties, which is at par with some of the best human coders."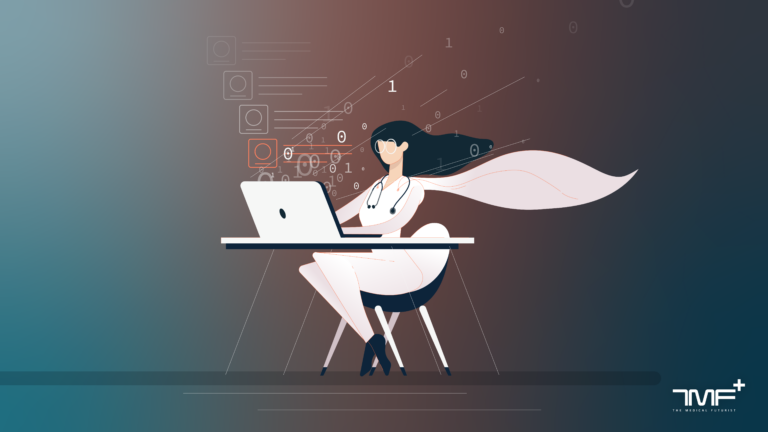 CodaMetrix is in partnership with 10 health systems and universities to deploy its autonomous solution. The AI's reported outcomes include 70% reduction in manual labour and a significant increase in cost savings.
Fathom's automated AI tool was leveraged by ER physician staffing company TECHealth for medical billing and coding. With AI's assistance, the company was able to process up to 80% of claims with little to no human interaction.
Supplementing, not replacing the medical coder
Such potentials of automated medical coding might raise increasingly prevalent concerns about AI replacing humans, even in the healthcare sector. However, this AI-fuelled evolution of medical coding will still factor in humans as the relationship will be more akin to a human-technology collaboration rather than a technological replacement of humans.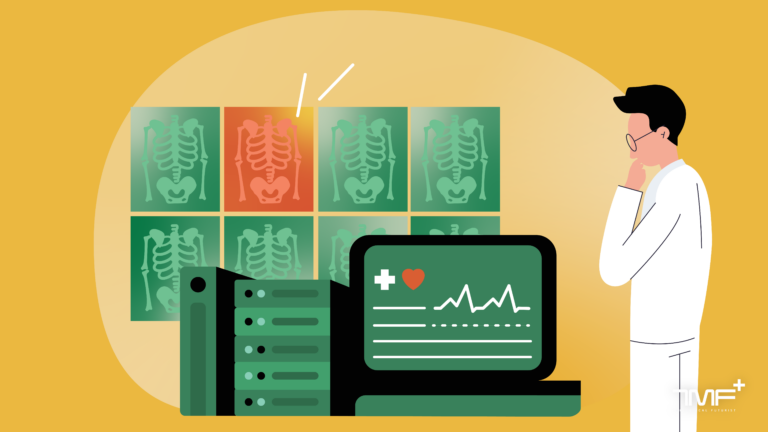 "There are so many things that [a] coder has to remember today… And so having technology helps ease some of that so that we won't lose revenue," explained Sherine Koshy, senior director of health information management at Penn Medicine. "We're here going to make sure that you are becoming more of an auditor in this job, more than just a coder."
TECHealth's case, where the company employed Fathom's AI automation solution, can help visualise such collaboration. In their example, the technology assisted in processing tens of thousands of medical charts to ensure proper coding in just a few days. This would have taken considerably longer without the aid of AI.
Preparing for the next step in medical automation
AI's potential to positively enhance the medical coding process is undeniable; and AI automation can be considered as the next step in the process. However, its effective implementation will require surmounting some hurdles. Since the efficiency of the AI tool is highly dependent on the data it is trained on, it needs to be supplied with quality data. However, this is not a given from historical medical data.
"If you don't give the [AI] the most accurate information upfront, then you don't always get the most correct information on the backside," TECHealth's Dr Wilke highlights. "If I could go back and redo [implementation], one of the things I would've redone is analyzing our coding team to make sure they were using appropriate codes because anyone using an AI engine has to use historical data so they can build the AI's prediction model."
Thus, to prepare for the adoption of automation in medical coding, healthcare organisations will need to ensure their medical data is accurate and of quality. This can then be used to train AI tools more efficiently. Medical coders in turn need to be trained to familiarise themselves with AI automation tools. With AI supplementing human coders' tasks, existing hurdles in the medical coding process can thus be overcome.
Written by Dr. Bertalan Meskó & Dr. Pranavsingh Dhunnoo
The post What Is Medical Coding Automation And Its Potentials In Healthcare? appeared first on The Medical Futurist.