ChatGPT has made a name for itself in the world of AI, along with Bard and MedPaLM. Following the success of these first-generation language models, a host of alternatives, including the open-source project Spark NLP for Healthcare, have emerged. Our exploration today focuses on alternative solutions that, while underpinned by the principles of ChatGPT, have potential utility in the healthcare and research sectors.
ChatGPT is remarkable, but it does have its drawbacks: a knowledge cut-off in November 2021, unilateral control and updates by OpenAI, an iOS-exclusive mobile app, and API-only integration, which can be quite costly.
However, the large language model ecosystem is expanding rapidly, with dozens or perhaps hundreds of ChatGPT alternatives. So, let's explore some other intriguing options out there.
These open-source counterparts of ChatGPT allow anyone to integrate GPT-4 into their services or create self-prompting AI machines capable of autonomous tasks. AutoGPT the original iteration requires coding knowledge, but everyone can test versions like GodMode, AiAgent or AgentGPT without learning Python.
As fully autonomous examples of GPT-4 in action, AutoGPT showcases the AI's ability to chain together its language model "thoughts" to accomplish set goals. In plain English: theoretically, you only need to ask how to improve the marketing of your clinic, and AutoGPT will start asking and answering relevant questions, prompting itself during the process until it finds the solution. I say theoretically, as during my testing, these solutions didn't really include revolutionary new findings, but they indeed showed a good, systematic approach. 
These agents have internet access, manage both long-term and short-term memory, generate text with GPT-4 instances, and even summarize files. AutoGPT is also extensible with plugins.
However, AutoGPT is an experiment, not a polished product, so it might stumble in even not-so-complex real-world scenarios. Also, be prepared for a potentially high running cost.
This is a tool for reviewing pdf files. You can upload your file, let ChatPDF analyse it, and then ask your questions, and the chatbot will fetch answers for you. Tested it on our own research paper and its answers were relevant. I also tested it on a Hungarian language HR survey that included tons of visuals and its answers were useless.
In theory, this app can understand any language and respond in your preferred one. ChatPDF guarantees the security of your data in secure cloud storage, allowing you to delete it whenever you wish—a much-needed privacy feature, not obvious among various AI apps.
This tool is very similar to ChatGPT but can search the internet. Based on my testing, it occasionally struggles to interpret prompts. For example, when looking for new statistics, it regularly comes up with several years old data. On the other hand, it's very fast and fun to use. Also, it is cool how you can see the sources on which the algorithm based its answer, which is very handy.
The "conversations" are less smooth than with ChatGPT, and Perplexity tends to overlook my previous prompts, even within the same thread. When playing the "guess who I am" game – I instruct the AI to try and set up a profile of me based on my previous prompts in the thread -, it totally drove itself into a meaningless loop about AI language models.
Upside: It has both iOS and Android apps and a Chrome extension.
A tool aiming to transform text into "visually stunning" presentations. Its USP is the ability to generate presentations from just a topic and a slide count. The tool's customization options include different themes, font choices, color palettes, and layouts. While it provides a certain number of free presentations per month, any excess would require a subscription. A downside: you need to agree to run ads in your browser upon installation, which might deter some users. It certainly discourages me.
MagicSlides is not the only presentation-wizard algorithm, many users recommend others like Tome, or Storyd, or PowerMode AI – just to name a few.
This is an AI-powered search engine designed to distill findings from scientific research. I really like this idea and think such tools will eventually become highly useful. We are not there yet, but progress is ongoing.
I started testing the system with a few of my pet peeves – questions I really want to find the answer to but never have the time to do proper research. Like "Why do so many women have lower back pain the day before their periods?" or "Is there a correlation between the number of siblings you have and the number of kids you have? (Will being an only child increase or decrease the odds of one having one child only?)" None of these questions could be answered with consensus. 
In theory, I really like the Synthesize function, which would spare a lot of time when researching complicated topics. But at the moment it is quite dumb. I tried using it on increasingly simpler questions, with no success either. I was never presented with a synthesis, it kept saying "not enough data".
So I finally went with "How is GPT-4 used in healthcare?" And got this summary: "These studies suggest that GPT-4 is used in healthcare for clinical emergencies, measuring blood flow, and improving mental health, as well as being a useful tool in various medical procedures and training healthcare providers." Which is totally useless, as based on the listed studies, it could not differentiate between GPT-4 and liver enzyme GPT.
All in all, consensus at this moment won't be able to answer a question that you don't already know the answer to, but I like the idea.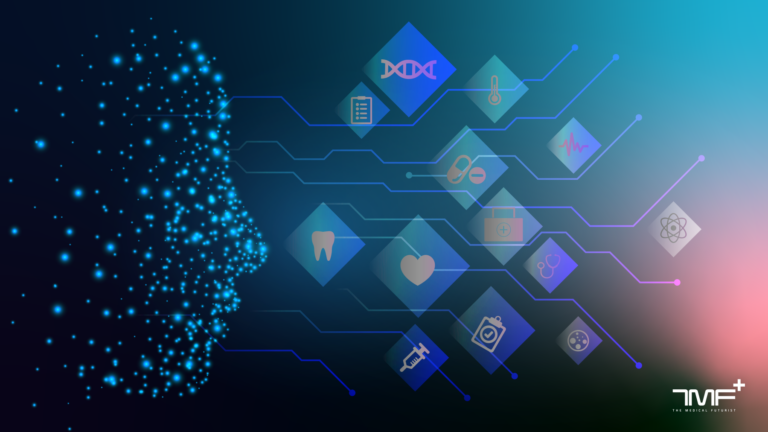 This startup based in Brooklyn introduces a fresh approach to research with Smart Citations, helping researchers understand the context and the evidence provided by the cited article. It has a record of 1.2 billion citation statements extracted and analyzed from 180 million articles, book chapters, preprints, and datasets. Features like Search Citation Statements, Journals & Institution Metrics, and the option to create a personalised dashboard can prove to be useful for researchers.
Elicit is an AI-powered research assistant, which promises to help automate certain research workflows. The major workflow is the Literature Review, which helps to find relevant papers, summarize key information, and extract vital details. In theory, it is able to find relevant papers without a perfect keyword match, create summaries from abstracts specific to your query, and examine the citation graph to find more relevant papers. 
The platform also allows you to customise what you see about the paper and organize papers by that information. Although it is an early-stage product with some limitations, the tool's updates and improvements are ongoing, suggesting a promising future.
We are not quite there yet, but progress is ongoing
As you see, there are so many apps out there for a growing variety of purposes. At the moment they all have serious limitations and using them in medical work requires caution (or is impossible in many cases). However, we are just witnessing a revolution and I'm sure these tools will eventually mature enough to become highly useful and reliable colleagues.
The post ChatGPT Alternatives For Healthcare And Research appeared first on The Medical Futurist.