Over the past years, smart algorithm-powered, text- or voice-based interfaces have multiplied, and they are also taking their place in healthcare. The Medical Futurist believes Molly, Ginger and the others will ease the burden on doctors in primary care and help patients learn to take care of their health responsibly. To know more about what this technology can offer, we collected the top 10 health chatbots in 2023.
Would you like to try one? Check out the following video about healthcare chatbots:
The age of talking algorithms is here
In 2018, Google stunned the world with the latest feature of the Google Assistant, Duplex, which was able to make an appointment in a hair salon in eerily human-sounding conversational sentences. After the generative AI boom of the past year, it feels like century-old news.
Chatbots, computer programs or smart algorithms conducting conversation via auditory or textual methods, are becoming more and more popular and widespread. Do you want to know more dad jokes? Figure out riddles? Learn something new? No problem!
Moreover, chatbots are entering the territory of humans: empathy and feelings. Do you need a friend when you feel lonely? Chatbots like Replika can help you out. Actually, as the story of Replika illustrates, these chatbots can enter realms reportedly unforeseen even to their makers. If you are not familiar with the saga, over the years, users turned Replica from friendbot to sexting partner and virtual love, until Italian authorities stepped in in the name of child safety and data protection, leaving users shattered.
But these algorithms are not only for offering virtual friendship (or romance). Mental health app – relational agent, to be precise – Woebot promises to meaningfully connect with you. This chatbot is capable to form a bond with users and show empathy while giving you a chance to talk about your troubles and get some counselling back in return – just as a human psychologist does. Or would you rather like to get connected to a human coach instantly? Turn to Ginger!
Chatbots and their place in healthcare
There are countless cases where a digital personal assistant or a chatbot could help physicians, nurses, patients or their families. Better organization of patient pathways, medication management, help in emergency situations or with first aid, and offering a solution for simpler medical issues: these are all possible situations for chatbots to step in and ease the burden on medical professionals.
Health chatbots are also being used to address specific issues in healthcare. Northwell Health launched one to help reduce "no-shows" for colonoscopies, a procedure elemental in colorectal cancer diagnosis. This issue is particularly concerning as 40 percent of less privileged patients don't follow through with the procedure. This study from March 2023 reports how an app developed to help patients' bowel preparation can increase compliance and thus, the number of successful colonoscopies.
In some cases, health chatbots are also able to connect patients with clinicians for diagnosis or treatment, but that is one step further down the line. The general idea is that in the future, these talking or texting smart algorithms might become the first contact point for primary care. Patients will not get in touch with physicians or nurses or any medical professional with every one of their health questions but will turn to chatbots first. If the little medical helper cannot comfortably respond to the raised issues, it will transfer the case to a real-life doctor.
As the number of health chatbots multiplies at an incredible speed, we decided to list the most promising ones to have a clue about where the health chatbot industry is heading.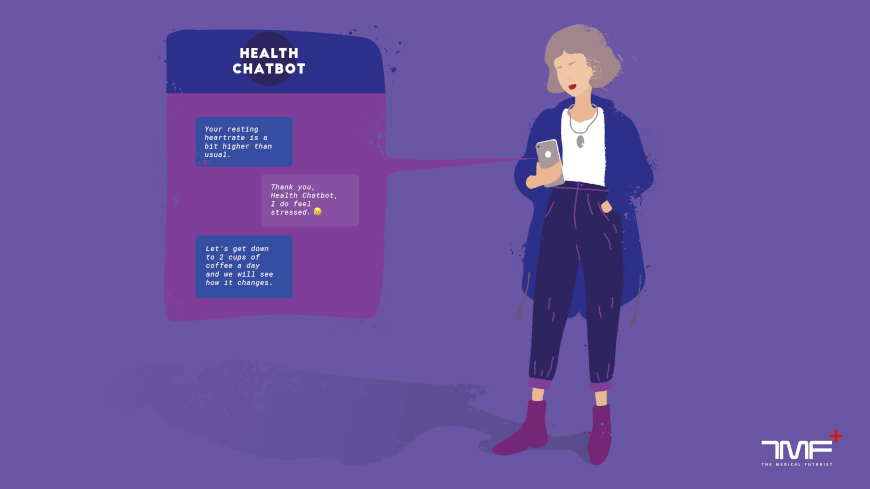 Health chatbots on the rise
In the last couple of years, we've had to bid farewell to some prominent health chatbots. Izzy, the handy period tracking and women's health bot, stopped to exist. Eva, from Spain-based Bots4Health, who could chat about a wide range of health issues with users followed suit. Even some promising tech like Cognitoys with its dinosaur-shaped AI companion toys went off the radar. But just as we have to bid farewell to those bots who left us, we are happy to welcome new ones in this venture.
Health chatbots are on the rise and keep attracting investors. The market segment is predicted to reach a size of $1.2 billion by 2032, from $196 million in 2022. This page lists over a hundred healthcare chatbot startups.
As such, we decided to update the list of our favourite chatbots relevant in 2023. Say hi to your new health buddy!
This New York-based company launched its chatbot with the aim to help ease the life of those involved in the fight against cancer with the information they need.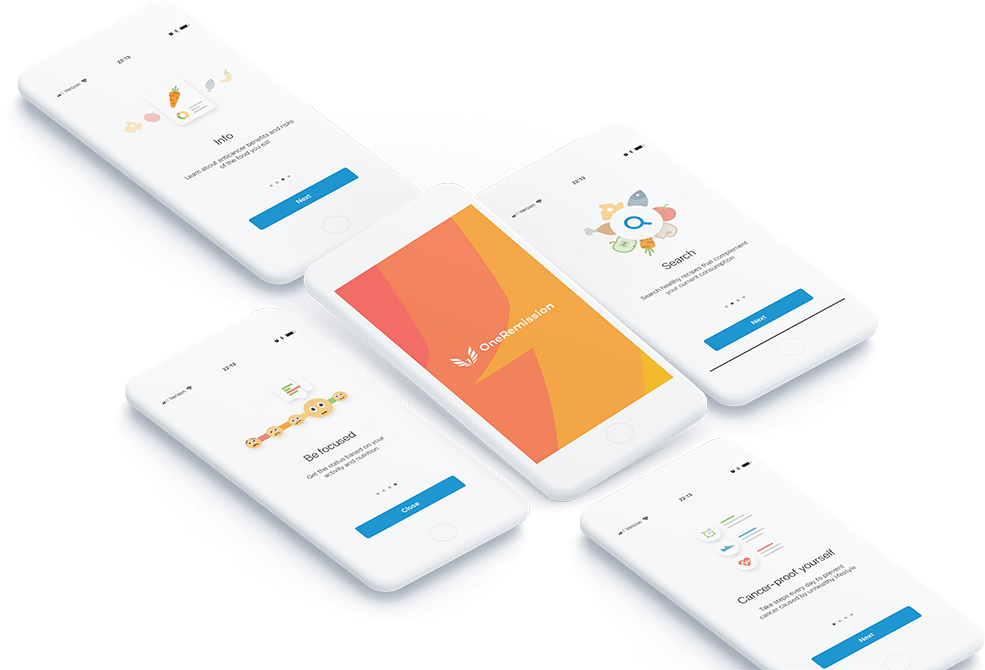 For cancer patients and cancer survivors, the app empowers them by providing a comprehensive list of diets, exercises, and post-cancer practices, curated by Integrative Medicine experts, so that they don't need to constantly rely on a doctor. They can, for example, search for the cancer-related risks and benefits of a certain food product.
Should they need the help of a specialist, OneRemission features the ability for users to consult with an online oncologist 24/7.

Basing itself on the latest scientific research, Youper's AI monitors and improves users' emotional health with quick personalized conversations using psychological techniques. To further help one improve their emotional health, the app features personalised meditations as well as the ability to track mood and monitor emotional health. As users communicate with the chatbot, it will learn more about them and fine-tune the experience in order to fit their needs.
The British subscription, online medical consultation and health service, Babylon Health, was founded in 2013 and is one of the most known brands in this field. The company offers AI consultation based on personal medical history and common medical knowledge as well as live video consultation with a real doctor whenever a patient needs it.
We have seen quite worrying news about the company's financial situation in the past few months, I hope they will be able to get back on the right track.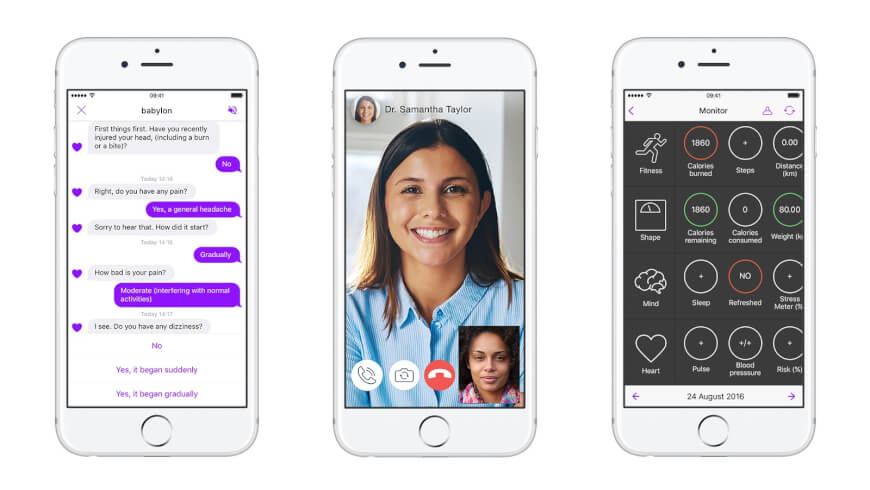 The chatbot is basically a "personal nurse," and works on Facebook Messenger, Skype or Kik. "She" can remind patients to take their pills, which might be a handy feature for older patients. You just write the name of the medicine in chat, the number of times a day you must take it and at what time. Then, Florence sends you a message in chat every time you must take the pill.
Moreover, Florence can track the user's health, for example, body weight, mood or period, helping them to reach their goals. The chatbot also has the skills to find the nearest pharmacy or doctor's office in case you need it.
This free platform offers actionable health information based on highly accurate sources and lets the user make the best choices for their health. It is basically an AI-powered symptom checker. It's available on iOS, Android, Facebook Messenger, Slack, KIK, Telegram, as well as a browser version.
Healthily (formerly known as Your.MD) is also an excellent source of online medical service providers, no matter whether you are looking for pharmacies, test centres, doctors' offices or recommendations for mental health apps.
When we tested it in our symptom checker review, we found it to be a user-friendly service – but one that can easily overload the user with possible conditions.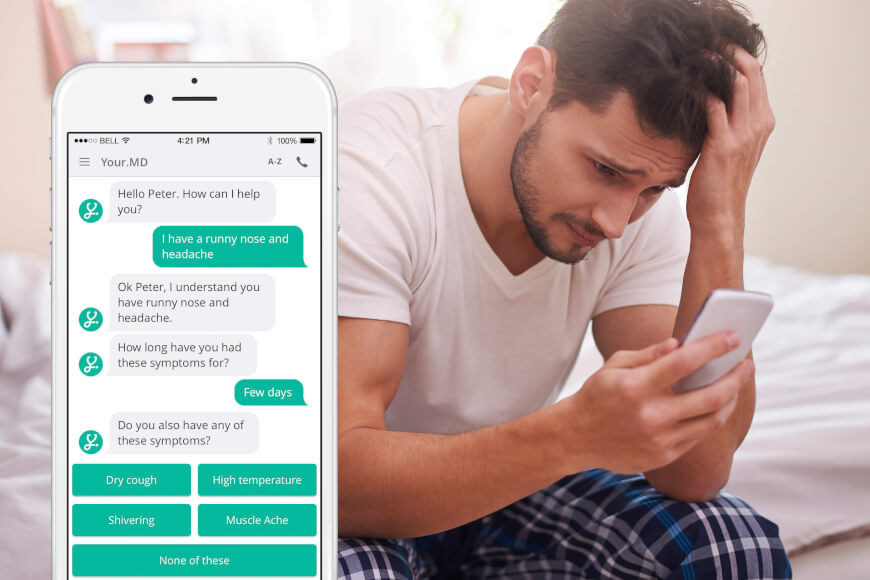 With over 13 million users and 31 million completed assessments, Ada is one of the most popular symptom assessment solutions on the market. The health companion app can assess the user's health based on the indicated symptoms using its vast, AI-based database. We also gave this one a spin in our big symptom checker review and found it to be the one with the most features from those we tested.
Daniel Nathrath, CEO of Ada Health told The Medical Futurist that in the future, "Ada will become a standard diagnostic tool for doctors. That is already the case; users can share their health assessment with their doctor or, in the UK, they can choose to consult with a qualified GP. Ada will also become much more of an ongoing health companion, helping patients and doctors to intelligently monitor health data over the long term to enable predictive and proactive care." Moreover, they have experimented with a voice interface and have trialled using Ada through Amazon Alexa.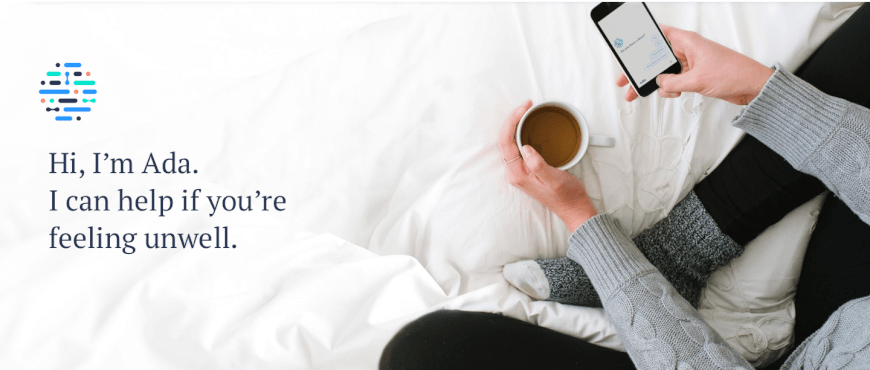 The virtual medical assistant named Molly can assess the patient's symptoms using speech, text, images, and video. As the user wishes, it can use text or speech to communicate. Based on the gathered data as well as the information fed to its smart algorithm, Sensely interprets the user's symptoms and recommends a diagnosis.
Molly uses the colours of the triage system, well-known in emergency care to decide about the urgency of a case. In Sensely's symptom triage it means an assessment of whether self-care is enough or the patient should turn to a doctor. Moreover, it offers a local service discovery and rich resources for self-care.
Reportedly developed by a team of doctors and computer scientists through the Harvard Innovation Laboratory, the company's algorithm was trained on clinical data from 18,000 medical papers to mirror the literature referenced by physicians. Examples of data include 5 million patients and approximately 1,700 conditions.
You can check your symptoms online or browse the vast database of Buoy Health to figure out what might be wrong with your health. The chatbot thoroughly asks you about the details of your medical state and offers you various solutions and actionable steps to take.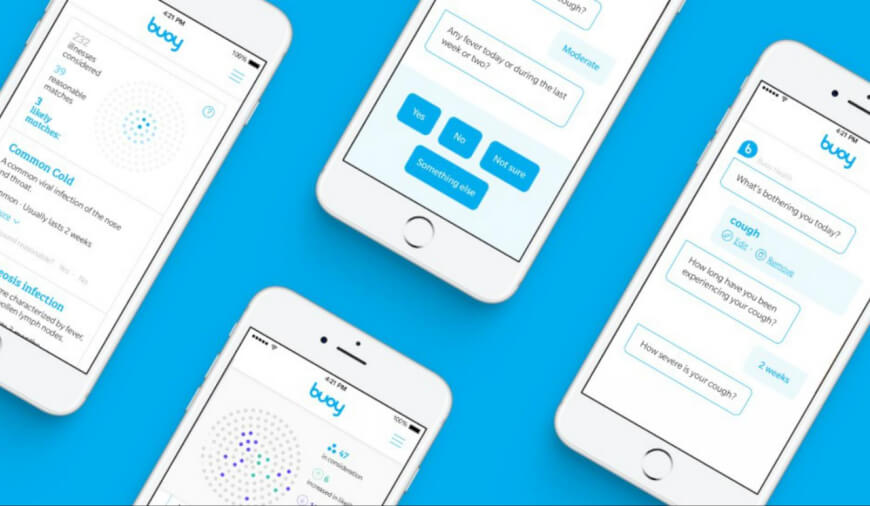 Infermedica leverages machine learning technology to power the symptom-checker chatbot, Symptomate. The platform runs online and on mobile phones as a chatbot or voice-based application. It assesses the user's health status and based on the symptoms, it sets up a possible diagnosis and gives actionable recommendations.
Infermedica claims to have more than 14 million health checks to date and supports 24 languages in their products. During the pandemic's first year, the company launched a COVID-19 risk assessment tool, used by over half a million patients and implemented by 300 organizations, including two national governments.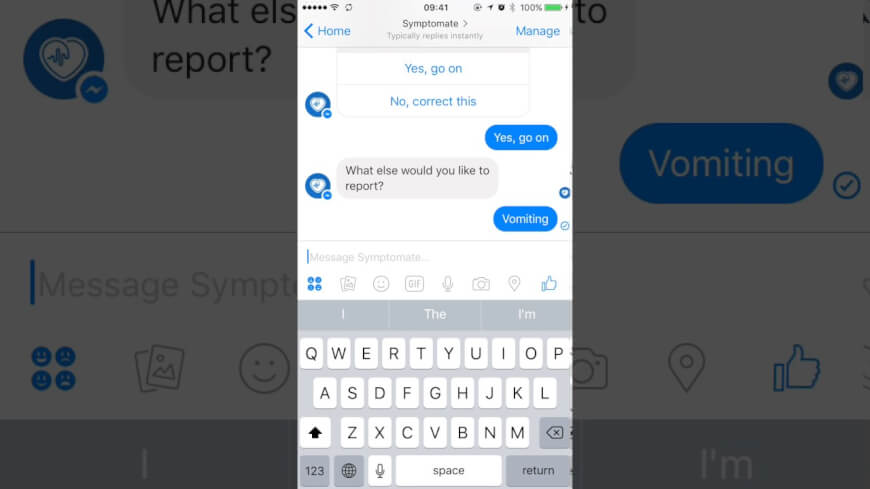 Already mentioned in the introduction above, Woebot calls itself "the future of mental health" – and sure it seems like it. The chatbot uses Cognitive Behavioural Therapy (CBT) techniques to listen and advise, anyone who turns to the bot for help. It can be used on Facebook Messenger, so if you start using it, you'll be asked daily about your howabouts.
Not intending to be a therapeutic solution, Woebot offers support and techniques for coping with mental issues. There is a "general" mental health app for adult users, and the company introduces two new products from their pipeline that are not yet available: two prescription-only apps, one for adolescent depression and one for postpartum depression. The company has a long list of publications behind its product and has recently launched an interesting clinical trial comparing Woebot in its current form with a new version that has been augmented with a Large Language Model (LLM).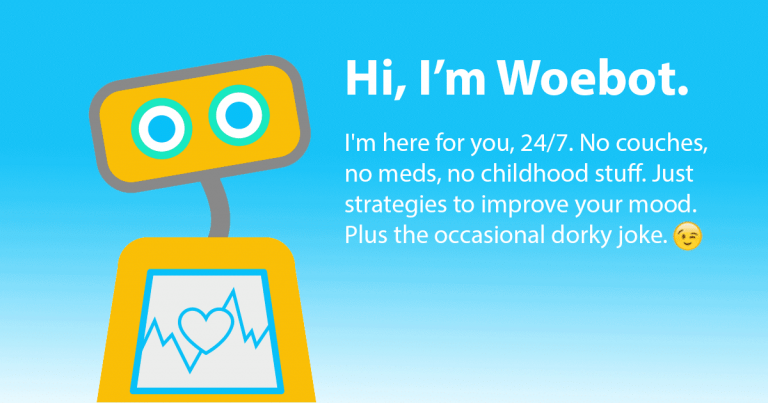 ---
As the healthcare chatbot market is buzzing, no one could collect every one of them as the next day, new ones will appear on the horizon. That also shows what bright future chatbots have in healthcare and how broad the scope is where they can lend a helping hand to both patients and physicians. Do you know about any exciting health chatbot innovations? Let The Medical Futurist know on its Twitter, Facebook or LinkedIn channel!
At The Medical Futurist, we are building a community for making a bold vision about the future of healthcare reality today.
If you'd like to support this mission, we invite you to join The Medical Futurist Patreon Community. A community of empowered patients, future-oriented healthcare professionals, concerned health policymakers, sensible health tech developers, and enthusiastic medical students. If there were ever a time to join us, it is now. Every contribution, however big or small, powers our research and sustains our future.
Click here to support The Medical Futurist from as little as $3 – it only takes a minute. Thank you.
The post The Top 10 Health Chatbots appeared first on The Medical Futurist.