Women's health technology or the so-called Femtech market has been on the rise for the last couple of years. It started as technological solutions primarily for fertility and pregnancy; however, as more and more female founders took the stage, female health topics have reached much further. These now include general women's health issues just as sexual wellness, pregnancy and maternal care, disease management, menopause, pelvic health and even mental health-related problems.
As Femtech is one of the key areas we expect to grow in 2023, we tried to collect companies on top of their game in the conventional fertility and/or pregnancy area. We also included startups and ventures who are looking way beyond that. Here's our guide to 10 outstanding companies in women's health.
The women's health market
As technology companies recognised that the area offers excellent potential, and women started to use digital health increasingly, or better say, "Femtech" products for female wellbeing, the culture around women's health issues began to change. While the global Femtech market is expected to be worth more than USD 108 billion by 2032, technology companies' attitude towards women's health is far from ideal. A growing number of female-led startups and female VCs are also expected to take the stage, but the segment is still very male-oriented; and tech solutions reflect this dominance.
We discussed here in detail how and why period tracker apps, smart scales or fitness wearables can fail women, especially pregnant women; and concluded that it needs to change.
The need for innovation in femtech
Still, there's a great need for innovation in the female health tech market. This market needs to become more female-led and more female-focused; and if it does so, it will also improve the lives of millions of women and even that of their communities. This wave will empower women in a way it never had before. It will also be (finally) assessed: a few years ago consulting firm Gallup teamed up with women's tech company Hologic to create the Global Women's Health Index – an initiative to track female reproductive health, domestic violence, preventive care, access to care and early disease detection.
There are numerous health sensors, wearables, and apps that support pregnant women and their little ones on the journey towards birth and beyond. Technology changes pregnancy experience and being a parent in a meaningful way.
In this article, we collected some of the most progressive women's health companies out there, led by inspiring women and men and showing the way forward – so that technology will finally change into an environment that facilitates female entrepreneurship and addresses women's issues in the right ways.
A large and growing group of women would prefer a non-invasive and non-hormonal way of contraception. However, "very few methods are available for women in this space," said Anita Kraker von Schwarzenfeld, VP of Science and Communication at Natural Cycles to The Medical Futurist. She added that "women are increasingly turning to digital technology to manage all aspects of their lives. They are therefore welcoming a contraceptive option that educates them about their fertility and unique cycles while also providing relevant information to help them avoid (or plan) pregnancy."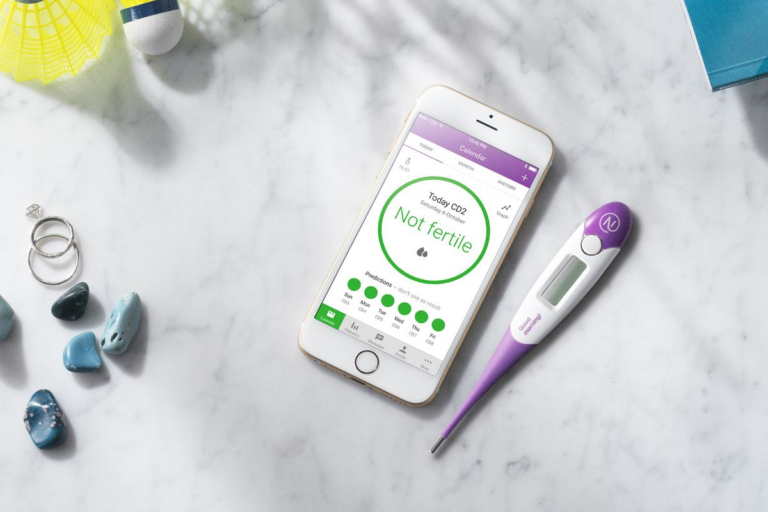 The NC Birth Control app is CE-marked, and it was the first app to be cleared by the FDA for use as a contraceptive, based on clinical studies. Although there was an uptake in criticism towards the method, the app has since been reviewed by ORCHA, an independent health app evaluation body, scoring 84 per cent.
The company has also introduced an FDA-cleared pregnancy planning app and launched a Bluetooth thermometer that easily pairs with its apps.
2) Ava Women – the fertility wearable
The Zurich-based company developed the Ava tracker for women who want to know more about their bodies: observe their menstruation or ovulation cycles or follow their pregnancies. It is an FDA-registered and CE-certified device that measures skin temperature, resting pulse rate, breathing rate, heart rate variability ratio, perfusion, movement, bioimpedance, heat loss, and sleep. Via logging symptoms and data, users can identify changes that may indicate potential health issues.
At the same time, they can also get a clearer picture and a more accurate prediction of when they are likely to be most fertile – no matter whether they try to get pregnant or avoid that situation. The Medical Futurist tested it here and had an overall positive experience. It was not easy to incorporate the device into the daily going-to-bed routine, but the wearable worked as promised after the learning period.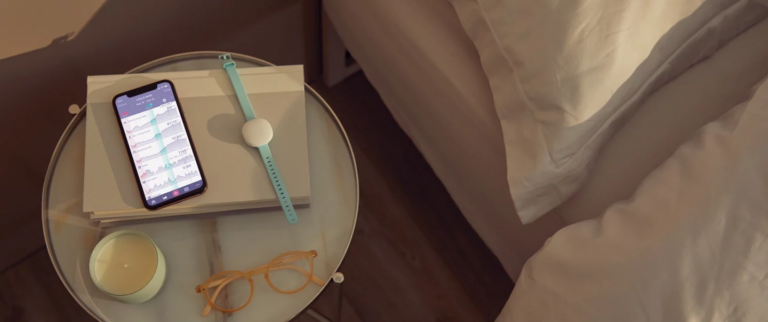 3) Miracare – fast and furious
Navigating fertility is a complex task. Whether it's about avoiding pregnancy or intending to conceive, women prefer to get support in this field. Miracare's clinically proven fertility and ovulation tracker provides speedy results for the hormones it tests and has a perfect digital health tool with it: an automatic bluetooth sync of the hormone data to the Mira App. The app is a smart health-tracking platform that provides specific fertility hormone concentration levels and uses AI to follow and predict changing hormone patterns.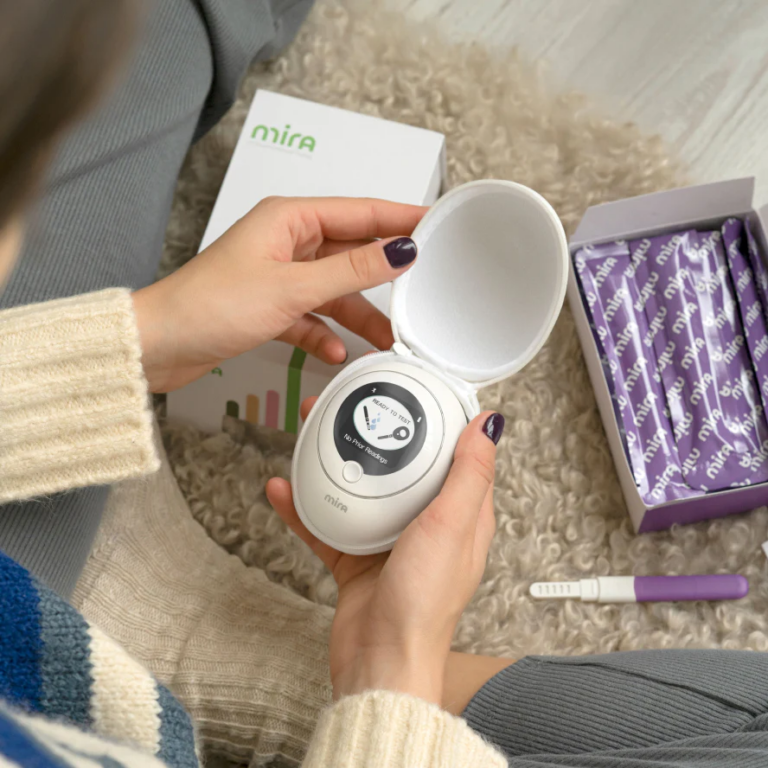 The company launched a new personalised ovulation monitoring system measuring Luteinizing Hormone (LH), Estrogen (E3G), PdG and FSH test wands. They later added other functionalities, and have a test kit to identify if you are approaching perimenopause or a male test kit to assess sperm quality.
We believe it's a great digital tool and agree with Sylvia Kang, co-founder and CEO of Mira, who pressed that "the hormone regularity, profile and trend are strongly related to a woman's health in general."
4) Bonzun – virtual midwife from Sweden
Bonnie Roupé developed pre-eclampsia when she was pregnant with her second child. She didn't understand the symptoms but was eager to know more. Thus, after her pregnancy, she developed an app that would inform pregnant women of potential health problems they could experience.

Bonzun, founded in 2012, first launched an app that works as a virtual midwife, supplying users with information about how their baby is growing and what the changes in their body mean. The app was downloaded over two million times in 130 countries.
The company later added another two apps to its portfolio: Bonzun Evolve is designed to help users cope with work-related stress through methods of Acceptance and Commitment Therapy, while their IVF app offers guidance and support for IVF, ICSI or FET treatments.
5) Maven – healthcare designed for women
The most attractive feature of a health service designed to assist women during and after their pregnancy is the holistic approach. The New York-based Maven offers traditional medical specialities for women to choose from and employs back-to-work or sleep coaches, relationship consultants, or mental health therapists. They had been doing telemedicine long before COVID-19 forced clinics to do so, and their market advantage gave the company an edge it is happy to use.
The Maven Clinic offers video appointments and private messaging with a widespread family and women's health practitioner network. It provides services from family planning and pregnancy through postpartum to surrogacy or career coaching. Quite a gap-filler.
6) HeraMED – listening to babies' heart sounds
Israel-based HeraMED has been offering various products since 2011, promising peace of mind for expecting mothers and their families, for example, by monitoring fetal heart rate. The pocket-sized, dumpling-like HeraBEAT sensor can measure the unborn baby's heart rate and pulse, which could spare anxious and worried parents unnecessary hospital visits in cases when the mother doesn't feel the child being "awake." We tested the health sensor here and found that it's an uplifting experience to measure a baby's heart rate at home, although back then there was some room for improvement when it came to user education.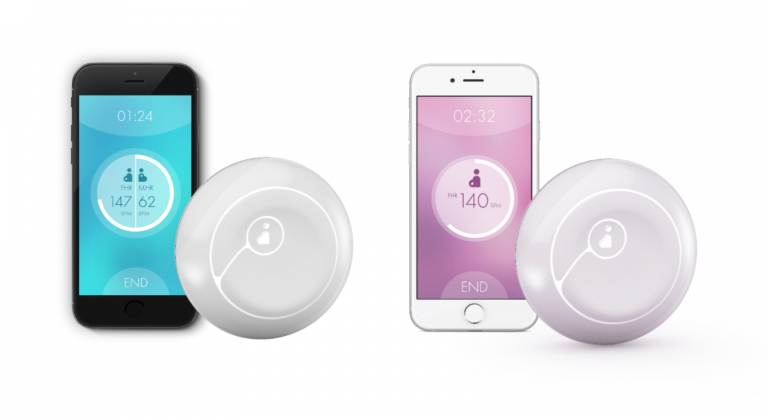 By now, the company has developed a comprehensive remote maternity care platform called HeraCARE. With it, providers can manage patient activity remotely through a dashboard, while patients complete assigned tasks from their personalised care plan via a mobile app and a kit of connected devices.
7) LactApp – the guardian of smart breastfeeding
Another stage in motherhood widely covered by digital health technologies is the period of breastfeeding. Many companies aim to help struggling mothers, but Spanish LactApp stands out with its approach. It provides a rich resource of information about lactation and maternity. The app helps mothers through the first couple of months with a baby. Since its 2017 launch, they have attended to more than 19 million queries. The app is so successful that almost a quarter of new Spanish moms use it.
The app contains an automatic symptom checker with over 76,000 paths that lead to 2,500 unique responses, plus an in-app chat that answers new mothers' questions. This chat is currently monitored and answered by LactApp's in-house lactation consultants and maternity experts. All features are available in English and Spanish.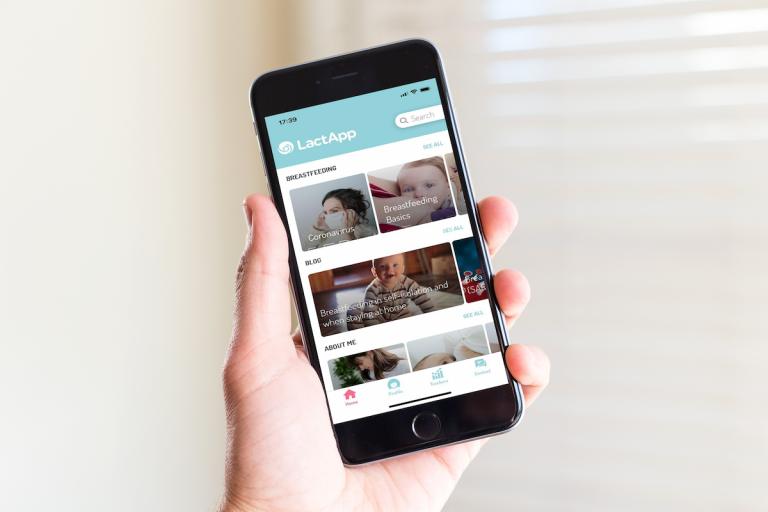 What's more, the company developed a second app, helping medical personnel with lactation advice. LactApp Medical is free to download for professionals, and has free or Premium modes, with unlimited access to second opinions on their cases, weekly training and other features.
Their latest venture, LactApp Clinic provides online consultancy in the realms of lactation and psychology and offers online workshops in a wide range of topics.
8) Elvie – pelvic floor trainer and breast pumping empire
Pelvic floor dysfunction is one of the most overlooked female health issues, and it can severely impact the patient's quality of life. According to the National Institute of Health, 27 per cent of women between 40 to 59, and 37 per cent of women ages 60 to 79 experience some kind of pelvic floor dysfunction. Coming to the rescue, pelvic floor trainers can help strengthen vaginal muscles and help ease the symptoms.
UK-based Elvie is leading the segment, developing solutions for women since 2013. Beyond creating a product range of wireless and hands-free breast pumps that seriously changed the market, the company developed a Kegel trainer that uses biofeedback technology to strengthen the pelvic floor muscles via fun, five-minute workouts.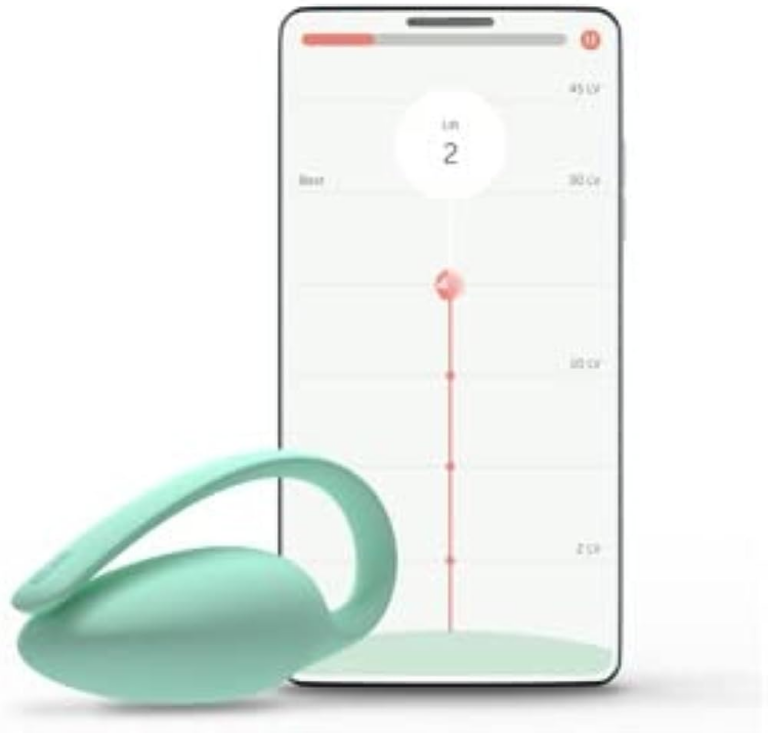 Keeping these muscles strong gives control over the bladder and bowel, and it can avert urine leakage or incontinence. The issue remains largely uncovered by meaningful (technological) solutions. Elvie offers a preventive tool – although proper pelvic floor education is missing from the concept, and we hope Elvie will step up on that in the future. Nevertheless, the market believes in the concept: in 2019, founder Tania Boler raised $42 million for Elvie – the largest sum made in femtech up to that date.
9) Gennev – menopause with respect and technology
The demand is on the rise for digital health solutions for menopause. By 2025, 1.1 billion women are expected to be postmenopausal. One of the unique online solutions is created by a Seattle-based company called Gennev, an online clinic for menopausal issues. It increases access to information, health providers and community for women seeking relief for hormone-driven symptoms like hot flashes, insomnia, anxiety, and libido loss. And although the company is very much focused on its own product line, they do a great job of breaking the taboo around menopause. In 2020 the company released a Menopause Journey Map to support women in managing their symptoms.
Every woman goes through menopause in her life, and this phase can last up to 10 years. Until recently, only a handful of companies have dealt with female midlife issues as our culture has always preferred to celebrate the young investors, who didn't see "big money" in female issues, and developers (mainly men) have adopted this mindset. Not anymore. However, there is still a long way to go, a recent study found that 9 out of 10 postmenopausal women were never taught about menopause.
10) Pregnascan – at-home monitoring
For worrying moms-to-be, the first pregnancy is a pretty stressful period with all its beauty and challenges. At-home monitoring can ease this stress, especially when the patients can directly send daily measurements to the doctor's office. Pregnascan aims to help pregnant women monitor their conditions as well as diagnose potentially malignant conditions. As early recognition of such conditions can help doctors to intervene on time, the company's remote care support is key to their concept.
The Pregnascan system is suitable for regular measurement and recording of heart rate, arterial oxygen saturation (SpO2), pulse wave analysis measured by a smart pulse oximeter that connects with the user's smartphone. It also logs blood pressure, weight and any other events and links all data in the cloud. An algorithm analyses the results and connects to the doctor—a real 21st-century solution for healthier babies and happier mothers.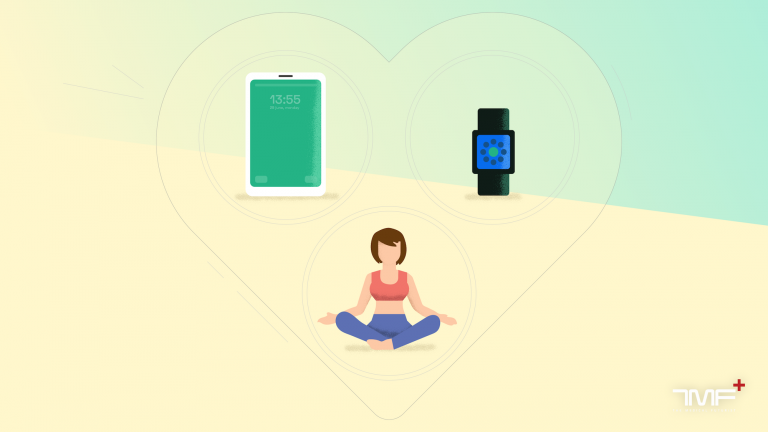 ---
These companies only represent the tip of the iceberg. The number of new femtech start-ups is multiplying quickly – and there seems to be more and more space for companies going beyond the traditional issues of fertility or pregnancy. Although the number of teams dealing with menopause, cancer detection, teenage health issues or bladder control is relatively low, we hope investors will see the opportunity there soon.
As it is still painful for us to see digital health technology failing those in need, here's a wake-up call: Femtech investors, women's health advocates, and fitness wearable manufacturers step forward and create solutions for the entire spectrum of wonderful women out there. Because the future is female, too.
At The Medical Futurist, we are building a community for making a bold vision about the future of healthcare reality today.
If you'd like to support this mission, we invite you to join The Medical Futurist Patreon Community. A community of empowered patients, future-oriented healthcare professionals, concerned health policymakers, sensible health tech developers, and enthusiastic medical students. If there were ever a time to join us, it is now. Every contribution, however big or small, powers our research and sustains our future.
Click here to support The Medical Futurist from as little as $3 – it only takes a minute. Thank you.
The post 10 Outstanding Companies For Women's Health appeared first on The Medical Futurist.