The World Health Organisation (WHO) rang a bell multiple times in the past decade, forecasting a shortfall of 10 million healthcare workers globally by 2030. With over half of the world's population lacking access to essential healthcare, it is easy to sum up: we're heading towards a healthcare crisis.
---
Sombre numbers from
The 2023 report of the Association of American Medical Colleges (AAMC) projects the total physician shortage in the U.S. of up to 124,000 physicians by 2034.
As for Europe, "the health workforce crisis in Europe is no longer a looming threat – it is here and now" the World Health Organization declared in 2023.
In Asia, besides missing healthcare professionals from the health system, an uneven geographical distribution of health workers is a further obstacle.
We see increased healthcare worker migration to rich countries – leaving the vulnerable – especially in Africa – even more so.
According to the 2023 WHO Health Workforce Support and Safeguards list, the situation is getting worse year after year. The latest list comprises 55 countries that face the most pressing health workforce challenges related to universal health coverage. In particular, these countries have: 1) a density of doctors, nurses and midwives below the global median (i.e. 49 per 10 000 population); and 2) a universal health coverage service coverage index below a certain threshold.
The main drives for these shortages are similar: on the one hand, it's the population's growth and ageing. This highly contributes to the increased need for medical professionals. In the U.S., the population aged 65 and over is projected to grow by 45.1% by 2033. On the other hand, active physicians are getting older in the developed world, nurses are leaving their profession in great numbers.
Where numbers lead us
Based on the statistics, we can declare that there will always be a shortage of healthcare professionals globally
There will always be fewer health workers trained than needed. As more and more people receive care and our diagnostic arsenal is improving, the number of people diagnosed with chronic diseases will keep on increasing. Similarly, as the number of areas providing advanced health care increases, the demand for skilled medical professionals will remain the same – or will grow.
A medical school bottleneck further augments the problem: medical schools receive far more applications they can and will facilitate. Later comes another obstacle: the lack of residency spaces. This is a global problem; and it comes as no surprise that the annual Match Day, organised by the National Resident Matching Program in the United States, is celebrated throughout the country. This is the day when medical school students and graduates from the U.S. and worldwide learn which residency programs they can join in the States over the coming 3-7 years. In 2023, there were 43k+ active applicants for 37,425 places. It matters most for our statistics because numbers here are accurate predictors of future physician workforce supply.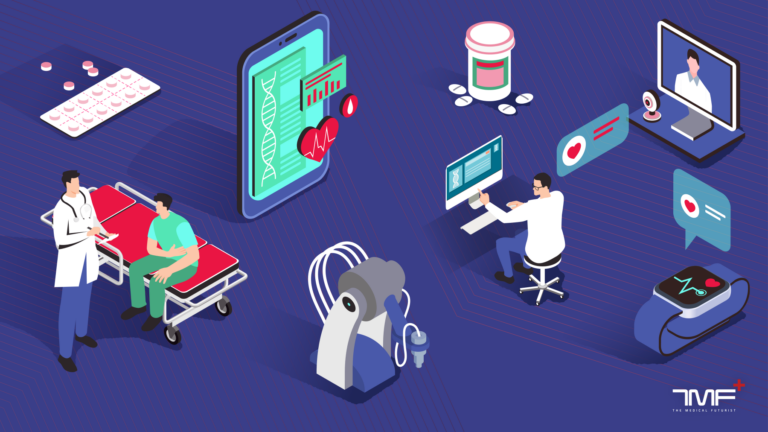 There is a global shortage of nurses and midwives, who represent more than 50% of the current shortage of health workers, and the International Council of Nurses' latest report paints a dark picture of the mental health and well-being of the professionals working in the segment.
The WHO-led Fifth Global Forum on Human Resources for Health had put together a list of recommended action points addressing the human resources problems in healthcare. The Action Plan is guided by five "core principles":
Use data to inform and drive decision-making in planning and investment.
Engage stakeholders through inclusive cross-sectorial dialogue.
Promote equity, ensuring the benefits reach the vulnerable and underserved.
Align investment and action with the needs of populations and health systems.
Remain country-led, empowering national governance and leadership
Drawing conclusions
With the issues above combined, we need to get prepared for a new era in healthcare. On the upside, it means an ever-improving quality of care worldwide. It's provided by widespread and common use of technology tools and devices in the hospital and at home. On the downside, there will be larger distances between doctors and patients and even nurses and patients. Here are the most important repercussions:
We will not be able to talk to a doctor about every single health issue, neither live nor over the phone. (If you can do so today, praise the moment – this will change or be utterly expensive.) 
AI-based chatbot systems and other algorithmic solutions will take over on triage and while waiting. In fact, AI could contribute to solving the human resources crisis in healthcare – read more about it here. We are already starting to see the generative AI revolution bringing practical solutions to everyday healthcare. Chatbots specifically trained for medical use will enter the arena soon, they will become multimodal, which will mean that in the foreseeable future waiting days or weeks for a doctor will very likely pose higher risks than having AI as the first line of contact.
Patients and doctors need a cultural transformation: healthcare professionals and patients are in this together hand in hand. The first line of response will inevitably need to be technological, not personal, saving time for physicists and nurses alike.
---
Technology is changing healthcare, and it is a good thing. From doctor-patient relationships to better diagnostics, forecasts and analyses; from better organised medical settings and streamlined hospital services to more secure and accessible health data handling; we have a lot to gain.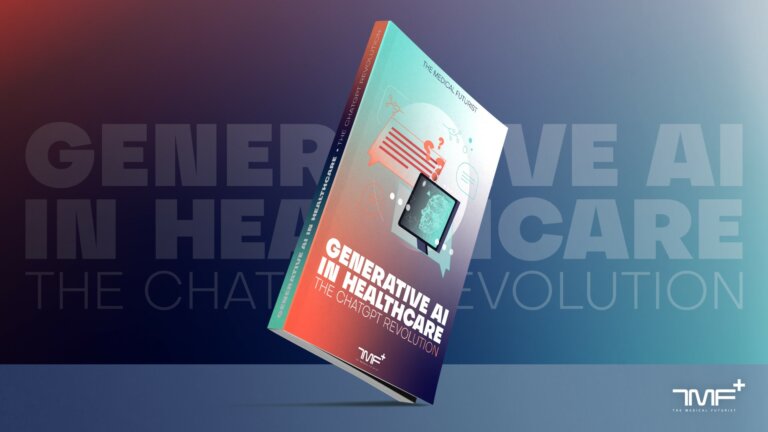 Ultimately, we might not need more healthcare personnel, but a smarter distribution and workflow as embracing technological solutions will ultimately lead to better health – and better care.
At The Medical Futurist, we are building a community for making a bold vision about the future of healthcare reality today.
If you'd like to support this mission, we invite you to join The Medical Futurist Patreon Community. A community of empowered patients, future-oriented healthcare professionals, concerned health policymakers, sensible health tech developers, and enthusiastic medical students. If there were ever a time to join us, it is now. Every contribution, however big or small, powers our research and sustains our future.
Click here to support The Medical Futurist from as little as $3 – it only takes a minute. Thank you.
The post Will It Be A Luxury To Meet Physicians? appeared first on The Medical Futurist.