An oncologist administering nanorobots that swim through a patient's bloodstream to deliver drugs in a highly targeted way. A person on a specific diet scanning their meal with a single device to reveal all of its major nutritional elements. A clinic's transplant department 3D-printing whole organs. These are scenarios that sound like snippets extracted from a science-fiction novel. But these are digital health technologies that we will have to get used to in the future.
Nanorobots, food scanners, and bioprinting are all existing digital health technologies that we've reported on The Medical Futurist. However, they are in the "too futuristic" category (even for The Medical Futurist!) as the future when they will be commonplace is several decades away and is something we might not even be around to experience.
They are too futuristic not only because the underlying technology is still in its infancy, but also because the digital health field faces several challenges that must be overcome before addressing those technologies.
Here we contemplate some of these too-futuristic digital health technologies that won't get in the doctor's room or in a patient's home any time soon, how far off in the future they are, and what needs to happen before we get to see them in practice.
Those distant digital health technologies
We often come across exciting digital health technologies that compel us to dive into the subject and present an article about it. At other times, we get the opportunity to review relevant products too. But over the years, some of those technologies have stagnated, with no significant developments even from major players in the respective field. Let's take 5 examples to illustrate these.
1. Food scanners
A couple of years ago, we had the opportunity to test Nima's food scanners. The Silicon Valley-based company released two portable scanners: a gluten sensor and a peanut sensor. These enabled the user to scan for that respective content in a food sample on the spot. During our tests for those devices, we found them to be accurate and very practical to use. More importantly, such accuracy and convenience of use can literally prove to be life-saving for those suffering from food allergies.
But since our review in 2018, Nima hasn't released any new products, was acquired by a medical device company in 2020 and after a while they went completely silent, rendering these devices useless without test capsules. While their technology was indeed disruptive, the devices were limited to scanning single components.
Moreover, there are patients suffering from more food allergies such as egg, soy or lactose who would benefit from such devices; or ideally, a single scanner that could detect multiple food elements.
Other companies that entered the consumer market with food scanners of their own did not fare any better. SCio, whose handheld device could scan food and analyse its chemical constituents, shifted focus towards the farming industry rather than improving its existing product. TellSpec stopped issuing press releases in 2018 and failed to deliver the handheld food scanner backed by 1700+ people on Indiegogo, and also seems to have failed to refund the donations.
How far in the future will we have omnipotent food scanners?
The technology has been around for around a decade and some consumer products are/were already on the market. But their uses are/were limited as is the number of players in the field. We should expect to see more scanners in the next decade or so but still with limited uses.
2. Nanorobots
In 2016, we released an article dedicated to nanotechnology in medicine. In it, we shared examples like "nanoswimmers" developed by researchers that could pave the way for programmed drug delivery.
However, practically all of the nanorobots came from research labs with more proof-of-concepts than practical applications. Recent news around the technology still revolves around the theoretical/conceptual aspects. But this is how digital health technologies often evolve: from conceptual stages in labs, through various iterations and testing stages before rolling out to a wider audience.
How far in the future?
We're still at the dawn of nanotechnology in medicine, but it doesn't mean we won't ever see it in practice. In the coming years, we will likely hear about more developments in the field. But to see those in regular practice, we're looking at 4 or more decades down the line.
3. One-drop blood tests
This one will leave a sour taste in the mouths of Theranos' investors. The startup amassed millions in investments following its promise to run 30 lab tests on a single drop of blood. This eventually turned out to be a scam, but if you dial down expectations, several tests can be conducted on smaller blood samples instead of a single blood drop.
For example, from a small blood volume, Genalyte's technology can run multiple, simultaneous, rapid tests and output a result within 30 minutes. Similarly, from a single blood sample that can potentially be collected at home, Nightingale can analyse numerous biomarkers.
How far in the future?
Unless researchers devise an accurate way to amplify the volume of blood from a drop-sized initial sample or accurately perform tests on a single drop, we won't see the coveted "one drop blood test". It's safer to bet on "small sample blood tests" in this case.
4. Nutrigenomics
Nutrigenomics aims to understand how specific humans react differently to specific nutrients due to their individual genetic characteristics, and how we can utilise this knowledge for each individual. In simpler terms: a promise of an advancement that can provide you with scientifically backed data on what, how and when you should eat and what to avoid – based on your DNA.
However fascinating, a science-backed nutrigenomics test I could finally lay my hands on is THE digital health technology I have been waiting for the longest and still had no chance to try.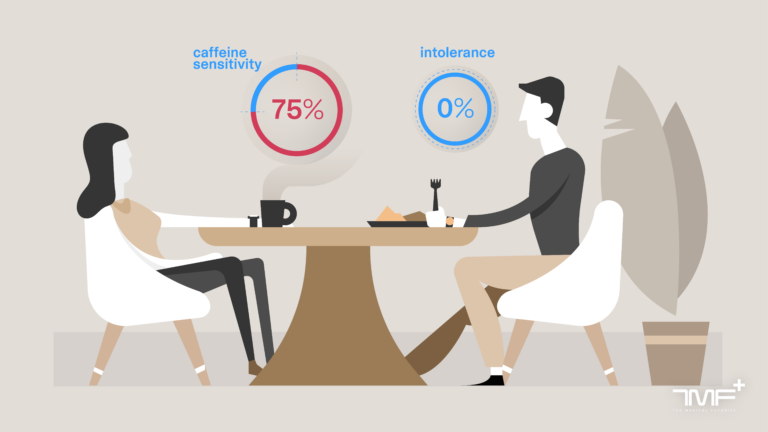 We discussed the main reasons for the slow progress in this article in great detail, so let's just summarize the headlines here. We listed these four main reasons: 1. It is extremely challenging to learn nutritionally guiding principles from genetic tests, 2. Pricing will be very tricky, 3. Nutrigenomics will not offer easy fixes for fast results, and 4. All you see is bogus, fake science everywhere.
How far in the future?
Of course, we are not giving up hope to be among the first ones to test a reliably working, accessible, DTC nutrigenomics test. It is quite tricky to forecast when this will happen. The technology seems to be available, however, there hasn't been a single company that could deliver a viable product. While this time arrives, I will figuratively put nutrigenomics on my shelf of flops, right next to my – very solid – 3D printed cast.
5) Contact lenses for detecting blood glucose
Back in 2014, Google submitted a patent to the US Patent & Trademark Office that described a digital, multi-sensor contact lens for detecting blinking, with benefits like turning the page of an e-book with a "blink of an eye". Later, more details about the idea emerged, revealing a much more transformative use for the contact lens – measuring blood glucose from tears. It was one of the most groundbreaking, futuristic, and promising projects in digital health.
However, in November 2018, it turned out irrevocably that the project for manufacturing these contact lenses had failed. Alphabet's company, Verily Life Sciences halted one of its longest-running projects with this announcement. The company said that the reason for shutting down the initiative was that it couldn't get the experimental lens, which measures glucose in tears, to deliver assessments of blood glucose with enough consistency to be used as a medical device. Although we somewhat expected the disappointing news as there was no word about the undertaking for months, we still had a pinch of hope around the research. All-in-all, the initiative proved to be too much science fiction to be realized.
How far in the future?
Smart contact lenses seem to surface in the news every now and then, with various use cases and development directions, but some of the most serious players shift their focus and give up on the concept. Commercially available smart contact lenses with advanced medical assessment capacities are still at least five years away.
The future path to everyday practice
It might seem like it's just a matter of time before we see such digital health technologies in practice. However, some promising and available technologies like 3D-printed casts with their many advantages aren't adopted due to several factors from the lack of scientific backing to their manufacturing cost. Others fail to take off because some companies, like Theranos and blood testing, set a negative precedent at the expense of promising technologies. 
But in reality, even if the polished versions were available now, they might not even be adopted. This is because digital health still has several challenges to address before even considering how to integrate those futuristic digital health technologies into everyday practice. How can we talk about nanorobots if we can't easily access and download our own medical records from a healthcare institution? How can we get patients to use food scanners if it took a pandemic to get them to adopt telemedicine?
Many researchers and startups can come up with amazing engineering solutions, but those are further ahead of the line. They don't address real-life patient, physician or policymaker needs, and thus those will not be used in practice; at least for now. From the need for a cultural transformation to understanding the implications of digital health, those are some of the many issues that stakeholders in the field need to address first.
Written by Dr. Bertalan Meskó & Dr. Pranavsingh Dhunnoo
At The Medical Futurist, we are building a community for making a bold vision about the future of healthcare reality today.
If you'd like to support this mission, we invite you to join The Medical Futurist Patreon Community. A community of empowered patients, future-oriented healthcare professionals, concerned health policymakers, sensible health tech developers, and enthusiastic medical students. If there were ever a time to join us, it is now. Every contribution, however big or small, powers our research and sustains our future.
Click here to support The Medical Futurist from as little as $3 – it only takes a minute. Thank you.
The post Digital Health Technologies That Are Too Futuristic To Be In Practice Now (If Ever) appeared first on The Medical Futurist.