Blood, saliva, urine, sweat or even ear wax can carry valuable information about an individual's medical state. Until now, even simpler tests on such bodily fluids had to be carried out at medical facilities, but with the recent uptick in the development of digital diagnostic technologies, more and more solutions appear on the market that enable the patient to do such tests at home. Here we take a look around the bodily fluid business.
From bloodletting to digital sweat measurement
Blood, yellow bile, black bile, phlegm. Although it doesn't sound appealing, the ancient Greeks already thought that bodily fluids make up the fundamentals of the human body and that diseases only appear when the organism, or rather these liquids lose their balance. The humoral theory was central to the teachings of Hippocrates, and it became the dominant theory of medical thinking and practice in Europe until the late 1800s, which manifested, for example, in the rather barbaric practice of bloodletting. Medical professionals believed that letting out "bad blood" would stimulate the body to produce fresh and healthy blood and stop hemorrhages.
Modern medicine still bases healing on bodily fluids: blood, mucus, feces, saliva, semen, sweat, tears, urine, and even ear wax contain valuable information about a person's health. Physicians use a swarm of tests during diagnosis (e.g., urine tests), therapy (e.g., stool sample culture tests), or monitoring (e.g., blood tests during chemotherapy). With the appearance of digital health technologies, at-home blood collection devices, and lab tests, the collection and analysis of bodily fluids are becoming easier, and within a few years, it's likely that no one will have to go to the hospital for such tests and patients will become the point of care. Here we collected the best examples of digital technologies changing the experience around bodily fluids.
1) Blood
Although the dream of getting a wide range of diagnostic results from a drop of blood was shattered with Elizabeth Holmes and the Theranos scam a few years ago, many companies are working on a similar solution. We collected the best examples here, but as the pace of innovation is accelerating, there have been some great developments since then, and sample collection is also getting much easier.
From a small blood volume, Genalyte's technology can run multiple, simultaneous, rapid tests and output a result within 30 minutes. Similarly, from a single blood sample that can potentially be collected at home, Nightingale can analyse numerous biomarkers.
Also, the Illumina spin-off, Grail, is on a quest to detect multiple types of cancer before symptoms via a single, simple blood test. The test looks for cell-free DNA and identifies whether it comes from healthy or cancer cells.
2) Feces
It is believed that people carry about four pounds of bacteria in their intestines. Everyone's individual microbiome, which is the collection of genes within microorganisms, such as gut bacteria, is as unique as their fingerprint and comprised of hundreds of different types of living creatures. That's why feces carries so much information about a person's health – and not only in cases closely related to stomach troubles.
Experts are saying that the microbiome acts like an organ itself, and it's central to the body's operations. It affects aging, digestion, the immune system, cognitive functions – and even mood. A study from UCLA found that gut bacteria might influence mood and brain function. Moreover, another study published in Nature Communications found a clear link between gut microbiota and the triggering of the behavioral signs of stress. That's why some companies offer services to make sense of it and advise on how to improve it – most of all through its genomic component.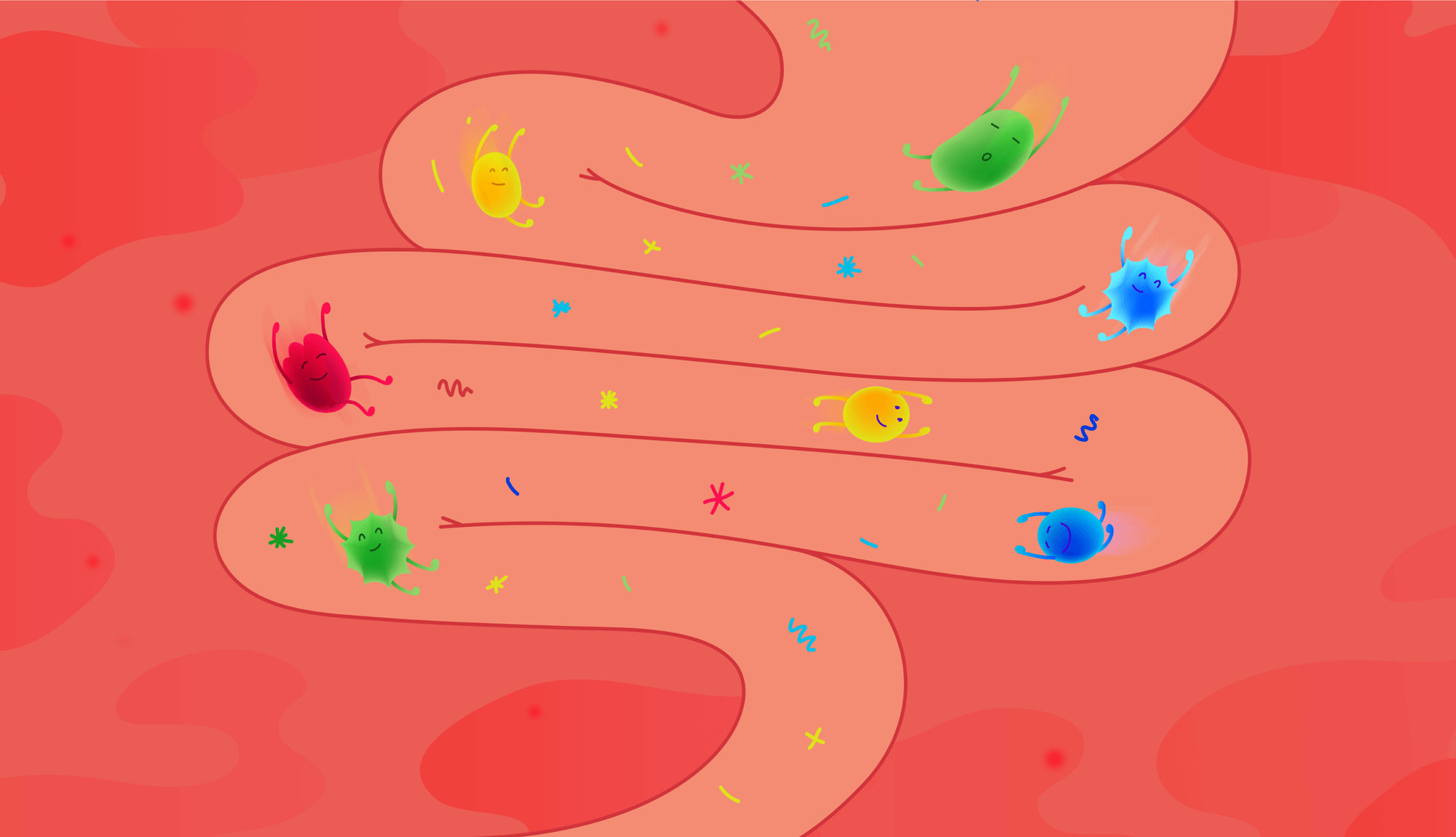 The very first start-up that brought the science of microbial genomics to patients was uBiome, founded in 2012 by researchers from Stanford, Oxford, and UCSF (the startup later went bankrupt with its founders facing serious charges). California-based Thryve, established in August 2016, sadly also went out of business a while ago. Atlas Biomed, however, seems to have found a viable business model.
3) Mucus
You wouldn't believe how useful mucus, that sticky, gelatine-like material that lines your lungs, throat, mouth, nose, and sinuses can be. Researchers at the Center for Genome Regulation are studying genetic and chemical procedures that bring cells to produce mucus that could reveal new ways to detect and control the progression of asthma, chronic obstructive pulmonary disease (COPD), irritable bowel disease and colorectal cancers.
Researchers from Vanderbilt University collected and analysed nasal mucus from patients with chronic sinusitis, a condition that occurs when the sinuses are swollen for more than three months. It was the first study in the area, and the experts said that in the future it could help doctors determine whether surgery or medication is the best treatment for a particular patient.
4) Saliva
The use of saliva is the most widespread tool among the connoisseurs of the latest health solutions. Anyone who has had a direct-to-consumer genetic or genomic test is likely familiar with the procedure: many testing kits, convivially called the spit kit, contain a little tube in which the tester has to collect some saliva, then seal it and send it back to the company. Within weeks, the chosen start-up will present the results. Many of the "oldest" genetic testing companies use saliva tests, like AncestryDNA, or 23andMe.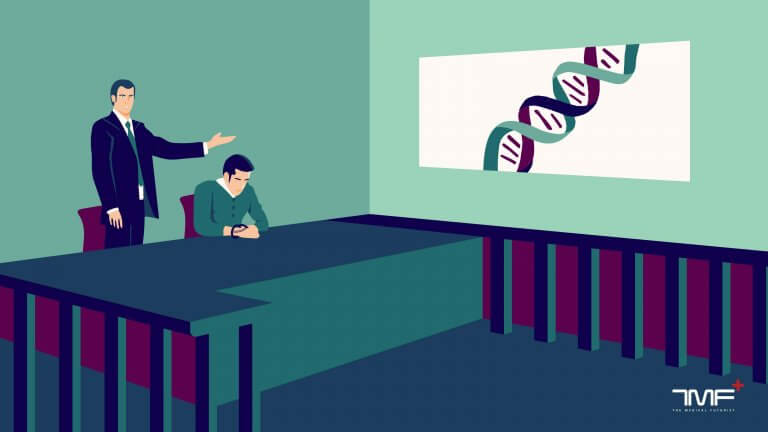 But it's not only genetic testing that saliva is useful for. In Wroclaw, a Polish start-up has created a mini-laboratory prototype to diagnose infections quickly, accurately and at a low cost. The pocket-sized mini-lab is called a SensDx. From a sample taken from the mouth, the solution can show in four minutes whether inflammation or an infection in the throat was caused by a bacterium, virus or fungi. Although the company seems to have been fairly quiet in the past year, saliva diagnostics for sure has great potential.
5) Semen
The issue of semen analysis comes up mostly around male infertility. It usually entails a sperm count test, measuring the actual number of sperm, their shape and their movement in semen. It is already possible to do an at-home test to avoid having to "deliver" a sample to a doctor's office.
Healthline estimates that results for at-home tests are available within approx. 10 minutes. The most well-known company to provide such a testing kit is Yo. However, as these tests can only show the number of sperm, the final outcome doesn't necessarily mean that a man is fertile since it doesn't consider all the possible causes of infertility. In the future, further development could eliminate this disadvantage.
6) Sweat
One of the most exciting topics in digital health technology currently and one of the fastest developing areas of bodily fluid analytics is how to make use of the information stored in sweat.
This not-very-new New York Times article summarized the basics of this segment very well. Analysing sweat will prove to be very informative in the near future, it will not only tell if our electrolytes are dangerously out of balance, or that we have diabetes. Recent studies let us peek into amazing use cases, like detecting CRP levels from sweat with a wireless patch.
Utilizing information from sweat is not far away: a manufacturer of sports-themed beverages, Gatorade, already sells commercially available skin patches that use sweat to inform you of your hydration needs during a workout.
South Korean researchers have created something similar to such a digital tattoo. Seoul National University assistant professor Dae-Hyeong Kim and a team of researchers have manufactured specific sensors that can detect temperature and the pH/chemical composition of the sweat of people with, e.g. type II diabetes. They then beam the data they collect to an accompanying smartphone app. If the system infers that the wearer needs medicine based on the state of their sweat, the app computes the amount of medication needed. The microneedle array of the patch then injects the right amount into the patient's body.
Another technology, published in the journal Science Advances in January 2019, provides real-time
information on the wearer's pH, sweat rate, and levels of chloride, glucose, and lactate – high levels of which could signal
cystic fibrosis, diabetes or a lack of oxygen. The device has minuscule holes
at its base to collect sweat. From there, a complex network of valves and
microchannels, each roughly the width of a human hair, route the sweat into tiny reservoirs. Each reservoir contains a
sensor that reacts with a chemical in the sweat, such as glucose or lactate.
From there, information is transferred to a smartphone.
7) Tears
For years, it seemed to be feasible to develop contact lenses that could measure the blood glucose in the tears of the wearer through a tiny sensory system. At least that was why Alphabet's company, Verily Life Sciences had bothered with the project for years. Then the initiative had failed – and Verily halted the undertaking.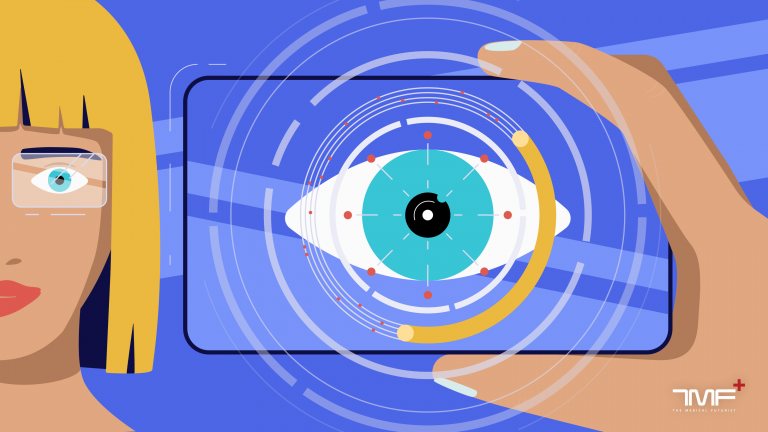 The company said that the reason for shutting down the initiative was that it couldn't get the experimental lens to deliver the assessments of blood glucose with enough consistency to be used as a medical device. However, the hope has not died forever, and there are some exciting initiatives using tears in innovative ways, like charging contact lens batteries with them.
8) Urine
There's a good reason doctors ask for urine samples at routine checkups or for diagnosing conditions. A simple, color-changing paper test, dipped into the specimen, can measure levels of glucose, blood, protein, and other chemicals, which in turn can indicate evidence of kidney disease, diabetes, urinary tract infections, and even signs of bladder cancer. But how much more convenient would it be if patients could do a urine test in the comfort of their homes instead of bringing samples to the GP's office or trying to use hospital bathrooms?
In 2016, researchers at Stanford University created a low-cost, portable device that would allow patients to get consistently accurate urine test results at home, easing the workload on primary care physicians. In 2018, Tel-Aviv, Israel-based Healthy.io received FDA approval for a home-based urinalysis kit that turns a smartphone into a clinical-grade diagnostic device.
The company, TestCard, goes even further: you can buy tests for pregnancy, urinary tract infection, diabetes, or COVID-19 and influenza, and they'll arrive embedded in a postcard. Each strip is equipped with a QR code to be read by your phone as well as a few tiny, multi-colored, square pads.
And what about catheters and monitoring urine in the hospital? Potrero Medical aims to turn that around and create a predictive diagnostic device from the traditional catheter. Their product promises to automate urine output, intra-abdominal pressure, and core body temperature to recognize clinical patterns and improve workflow.
What's further on the horizon?
When we look at the data from a bird's eye view, we can see a general trend: data collection by sensory technology, transmitting the information to a smart device (usually a smartphone) – and then leaving the results for someone to interpret. That's traditionally the task of the doctor, although these digital devices usually hint at possible explanations as well. Physicians need to be much more open to new technologies and elevate patient-doctor communication to a partnership level. As a tool for doing that, we have launched the Ask Me About Digital campaign to make sure patients know that medical professionals are open to talking about digital technology.
Zooming even further out, in the future we might have a complex system based on artificial intelligence that contains all the data stemming from urine, saliva, blood or any other bodily fluid tests alongside every other relevant diagnostic test from the past. This would be necessary for real long-term monitoring and analysis – but that's still a bit further down the road.
At The Medical Futurist, we are building a community for making a bold vision about the future of healthcare reality today.
If you'd like to support this mission, we invite you to join The Medical Futurist Patreon Community. A community of empowered patients, future-oriented healthcare professionals, concerned health policymakers, sensible health tech developers, and enthusiastic medical students. If there were ever a time to join us, it is now. Every contribution, however big or small, powers our research and sustains our future.
Click here to support The Medical Futurist from as little as $3 – it only takes a minute. Thank you.
The post Bodily Fluids As The Basis For Digital Health appeared first on The Medical Futurist.