Documentation is an essential heartbeat of clinical care. Like an EKG tracing illustrating the rhythm and health of a heart, clinical documentation captures the intricate narrative of a patient's health journey. However crucial, documenting clinical care is a cumbersome task, contributing significantly to the burnout of healthcare professionals.
As we are witnessing global shortages in the numbers of medical professionals, streamlining and/or automating unpopular documentation tasks seems a very logical next step. It doesn't really require the qualification of a trained nurse or doctor, so it is a great way to free up their capacities for more meaningful tasks.
Despite the clear goals, this task is not easy. On one hand, proper documentation ensures patient safety, seamless care transition, and serves as a foundational pillar for medical research and quality assurance. On the other hand, the administrative demands surrounding it can divert attention from the core patient care, leading to frustration and emotional exhaustion.
The evolution of clinical documentation, thus, must be seen as an intricate issue – one that balances the responsibility of maintaining patient health records with the need for physician well-being.
This evolution, it's important to note, isn't linear. Progress is influenced by a myriad of external factors, such as regulatory environments, technological advances and available tools, financial assets, and the internal motivation of specific healthcare institutions. On top of the widely varying means available to different players, multiple stages of this evolution can, and often do, coexist, as one is not necessarily replacing the other.
The era of paper records
In the dawn of medical record-keeping, the paper was king. Hospitals, clinics, and doctors' offices were flooded with tangible, physical records – stacks of patient files, handwritten notes, and charts that seemed to multiply by the day. Every detail, be it a minor symptom or a critical surgery note, found its home on paper.
For patients, this era presented its unique challenges. Imagine the onus of being the custodian of one's medical history, hand-carrying thick folders of health records from one doctor's visit to another. Not only was it cumbersome, but it also posed the risk of losing vital information. If a patient lost their paperwork or if it was damaged, essential details of their medical history could be lost forever.
Moreover, the paper documentation system, while personal and direct, was far from efficient. The picture of a doctor, overwhelmed and laid out next to a seemingly endless sea of paperwork necessary just to admit a patient to their hospital, paints a vivid image of the challenges faced. The footprint of the paperwork dwarfing the healthcare professional is more than symbolic – it represents the magnitude of the administrative burden these paper trails placed on them.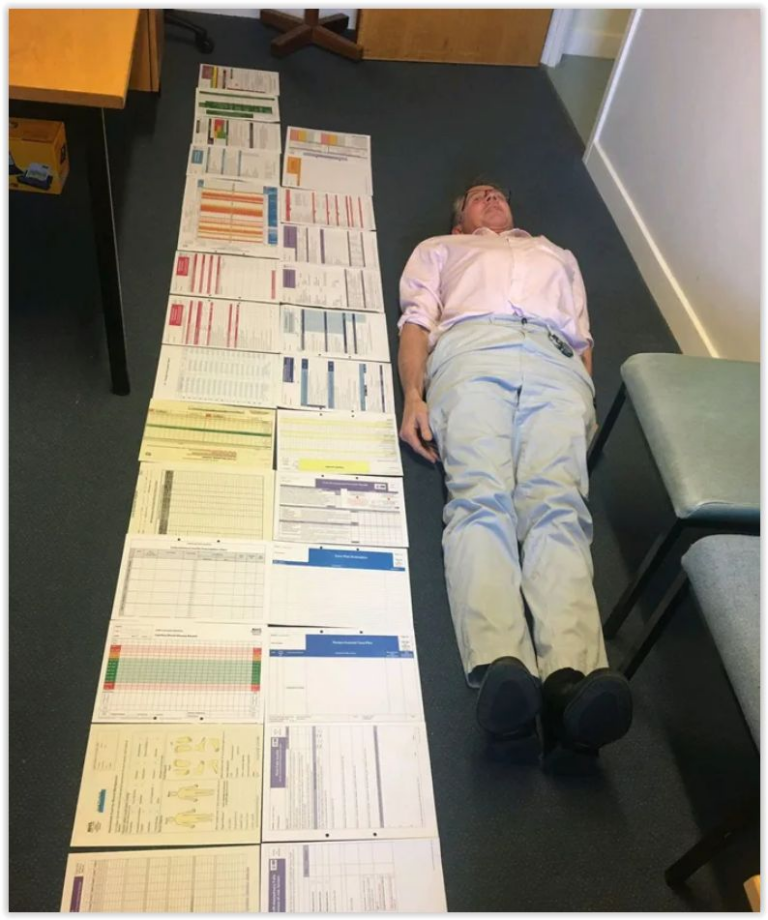 There were undeniable merits to this method. The tactile nature of paper allowed for easy annotations, quick references, and a personal touch that many found comforting. However, as the volume of patients grew and the complexity of care increased, it became evident that the paper system had its limitations. The need for a more streamlined, efficient, and secure way to manage clinical documentation started to gain momentum.
The rise of administrators
Recognising the need for efficiency and to relieve doctors from the clutches of administrative overload, healthcare institutions started introducing a new category of personnel – the administrators.
These administrators weren't simply clerks: they were specialized individuals trained to handle clinical documentation with precision. With the introduction of this cadre, doctors could redirect their focus back to where it was most needed: patient care. Instead of getting bogged down by paperwork, they could, for instance, create voice recordings detailing their findings from a CT scan or any other observation. These recordings were then passed on to the administrators, who meticulously transcribed and integrated the content into the patients' records.
The beauty of this model was its adaptability. The outputs by administrators could be transcribed onto paper, computer databases, or any other medium that was relevant to the time and technology available. Thus, even while this model marked a significant step away from the traditional paper-based system, it didn't entirely negate it. Paper records, in many institutions, continued to coexist with the newer, more efficient methods introduced by administrators.
The integration of administrators was a testament to the evolving nature of healthcare – one that recognized the need for expertise in various areas. While the model brought numerous benefits with it, including faster documentation processes and freeing up physicians' time; it is also fairly costly, as it basically would require a well-trained professional working full time – and often overtime – besides each doctor and many other specialists. 
The advent of electronic medical records (EMR)
The growing penetration of easy-to-use computers (typically PCs) led to the next major shift. The transition to the digital era dawned on us with the onset of Electronic Medical Records (EMR) in the realm of healthcare. Arguably one of the most transformative yet contentious changes in recent times, EMRs shifted the landscape of clinical documentation dramatically.
It's not uncommon to hear healthcare professionals jest about the "dreaded" EMR system. The image of a doctor, just after a warm "hello," turning their focus immediately to the screen and keyboard, became all too familiar in clinics worldwide. The intimacy of consultations seemed compromised, eye contact was replaced by keystrokes and clicks.
However, the evolution towards electronic records came with many undeniable advantages. With EMRs, patient information became centralized and instantly accessible. Doctors or healthcare professionals were no longer tethered to one location; they could access comprehensive patient histories irrespective of where they or the patients were. The menace of deciphering a colleague's handwriting disappeared overnight, making prescriptions clearer and significantly minimizing human errors.
Data security, often a grave concern in the paper-based era, saw substantial enhancement in one way and brand new risks in new ways. This digital shift also fostered interoperability, permitting diverse healthcare systems to communicate effortlessly, ensuring a patient's medical data was available when needed.
The ability to quickly analyze vast amounts of data was another feather in EMR's cap. Healthcare institutions could discern patterns, anticipate outbreaks, and comprehend patient needs on a macro level, reinforcing evidence-driven care strategies. While the upfront costs were significant, the long-term financial horizon promised savings on paper, storage, and administrative overheads.
The arrival of voice-to-text apps
In the ceaseless quest to streamline clinical documentation while preserving the sanctity of patient-doctor interactions, the last few years have witnessed the emergence of voice-to-text applications. A blend of technology and practicality, these applications are not just passive listeners, but active participants in the consultation room.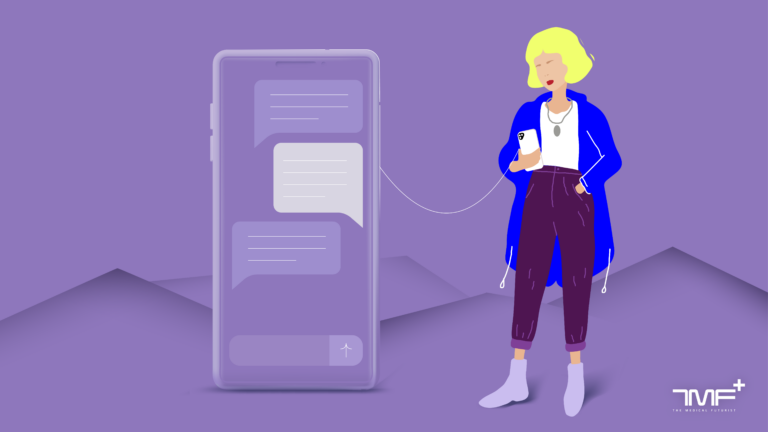 Rather than doctors dividing their attention between patients and screens, these applications "listen" in on the consultation, transforming spoken words into written records in real time. Imagine the scene: A doctor, deeply engrossed in understanding a patient's symptoms, holds a fluid conversation without the intermittent distraction of typing or scribbling. 
Beyond mere transcription, some of these apps already include elements of artificial intelligence. This allows them to not only capture information but also to structure it in a coherent manner, identifying key clinical terms.
At the conclusion of the consultation, instead of spending additional time drafting notes, healthcare professionals can simply review the automatically generated documentation. This ensures accuracy and provides an opportunity for any necessary refinements.
The beauty of voice-to-text applications lies in their dual advantage: they reduce administrative burdens and, more crucially, reinstate the personal touch in patient-doctor interactions, which many felt was diminishing in the digital age.
The horizon of multimodal large language models
As we gaze into the not-so-distant future of clinical documentation, the potential of Multimodal Large Language Models (M-LLMs) shines brightly, promising another seismic shift. The advancing pace of technology and the intricate web of software systems that doctors are expected to navigate have led us to a crossroads. Soon, an average doctor will need to work with so many software applications that they'll be unable to manage administration via an EMR or a voice-to-text app alone.
Drawing inspiration from real-world success stories, like the general practice that has been working harmoniously with AI-powered scribe tools, it's clear that the amalgamation of AI and clinical practice offers great potential rewards.
The vision for M-LLMs is profound. Rather than being just another tool, an M-LLM could serve as a central hub that facilitates access to various unimodal AIs used in the hospital, such as radiology software, insurance handling software, Electronic Medical Records (EMR), etc. Its capability to process, understand, and integrate information from varied platforms could render it indispensable.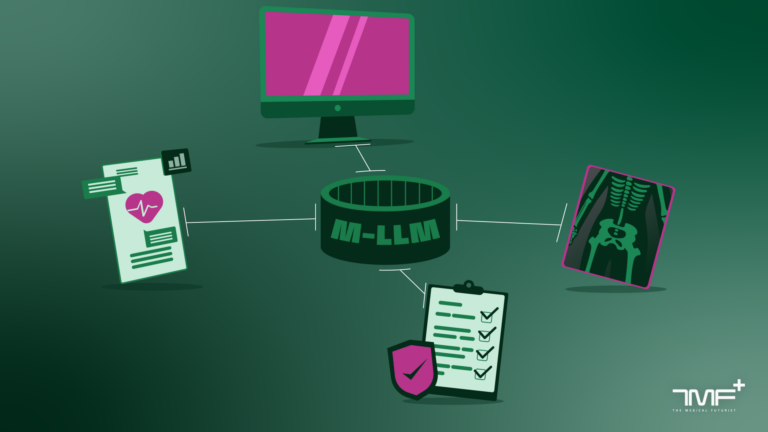 Moreover, as the intricacies of administration grow, it might not just be a matter of convenience but a necessity for M-LLMs to shoulder the entirety of the administrative task. The sheer complexity could reach a point where human intervention becomes not just redundant but also inefficient.
By embracing M-LLMs, the healthcare industry could potentially reclaim the essence of medicine: the human touch, unhindered by administrative distractions. With AI handling the intricacies of documentation, healthcare professionals can return their full attention to what truly matters: the well-being of their patients.
There is no one-size-fits-all solution
It's evident that we're witnessing an evolution that isn't uniformly manifesting everywhere. Healthcare institutions globally showcase a spectrum of administrative approaches, from traditional paper record-keeping to the advanced realm of AI-driven solutions. Such diversity means there's no one-size-fits-all solution; what might be a digital frontier for one institution could still be a distant future for another.
The most important factors influencing this differential progression are:
1. which healthcare institutions will realize the importance of decreasing the administrative burden on healthcare personnel
2. and are willing/have the means to channel money, energy, expertise, and effort into the safe and effective deployment of AI tools.
The conviction that AI is the inevitable next phase of clinical documentation's evolution is growing stronger.
Traditional methods, while still in use, have clear limitations. As reiterated by the collaboration between Mayo Clinic and Microsoft, the future is unequivocally inclined toward AI-driven solutions. It's not just about the grandeur of AI; it's also about the nuanced, everyday tools that shape clinicians' work and daily workflows. Mayo's initiative with Microsoft, as well as its AI explorations with Google, underscore the institution's foresight in leveraging both "big AI" and "little AI" tools for a more streamlined, patient-centric future.
As healthcare continues to grapple with administrative challenges, the allure of AI as a solution becomes more pronounced.
The post The Evolution Of Clinical Documentation: From Paper To AI  appeared first on The Medical Futurist.