With 7% of Google searches – or 70,000 per minute – being health-related a good number of years ago, it was only a matter of time before the search giant aimed to be a healthcare giant. Google hasn't been particularly shy at expressing these ambitions: it purchased Fitbit for $2.1 billion and has a dedicated healthcare offshoot from its AI branch, Deepmind. It is also the first company that publicly announced the development of a dedicated healthcare-specified AI model, called Med-PaLM. And as the variety of listed solutions on the Google Health page shows, the company has something to offer to everyone, from patients and caregivers to communities, and researchers.
In this series exploring the latest moves by tech giants into healthcare, we recently analysed Amazon and provided insights into the trends they are adopting. For now, let's turn our focus on Google's plan for the future of healthcare. Of note, we will treat Google, Alphabet, and Verily under the same umbrella. 
AI here, AI there, AI everywhere
Google is probably best known for the algorithmic prowess of its search engine. But since it acquired DeepMind, it has intended to expand this expertise elsewhere, including healthcare. And its efforts are showing promise.
In August 2020, they introduced C2D2, a machine learning-based approach to improving colonoscopy screening. In the ensuing months, Google further put its AI as well as cloud computing expertise to use in new partnerships. In 2021, HCA Healthcare and Alphabet's Google Cloud announced a collaboration to develop algorithms to mine insights into patient records from the provider to improve efficiency and patient outcomes.
Also launched in 2020, Google's mammography AI system starts bringing in tangible results by now. Recent studies show that using AI to support radiologists in breast cancer screening can significantly reduce screen reading workload with comparable cancer detection efficiency as standard double-reading.
But of course, in 2023 all eyes are on generative AI. While Google may have seemed a little quiet during the ChatGPT craze, the company has set its focus on developing specialized models, like Med-PaLM, a large language model specifically designed to work in healthcare settings and showing jaw-dropping improvements in accuracy in its new, Med-PaLM 2 iteration.
The model was not released to the general public. In the first round, it was accessible to Google Cloud customers in the healthcare and life sciences segment, such as HCA Healthcare, Mayo Clinic and Meditech. A while ago Google announced they are expanding this access to a wider circle of healthcare players.
In October 2023 Google also revealed a new AI-powered search tool designed for doctors and nurses. According to the company, the medically-tuned generative AI-powered search is able to mine various data sources, including FHIR data, patients' clinical notes, and other medical information.
While Med-PaLM currently seems to be the most advanced of large language models in terms of healthcare accuracy, Google faces stiff competition. Microsoft, for instance, has secured its place in clinics with Nuance's Dax and Dragon AI systems, tools used by hundreds of thousands of US doctors. When it comes to the cloud market, Google ranks fourth, trailing Amazon, Microsoft, and Alibaba. Nevertheless, the generative AI in healthcare race is still wide open, and Google has lots of tricks in its sleeves.
Google in the cloud
Maybe not the largest player in the cloud market, but Google has promising initiatives, like this one, lending much-needed processing power to smaller healthcare practices. We already discussed in great detail how smaller healthcare entities will need cloud solutions to access advanced AI features as they won't have the means to invest in cutting-edge hardware that is able to run state-of-the-art algorithms. Instead of expensive hardware upgrades, the processing power is handled remotely, thus physicians can ask complex clinical questions and gain deeper insights, with evidence-based recommendations derived from analysing datasets.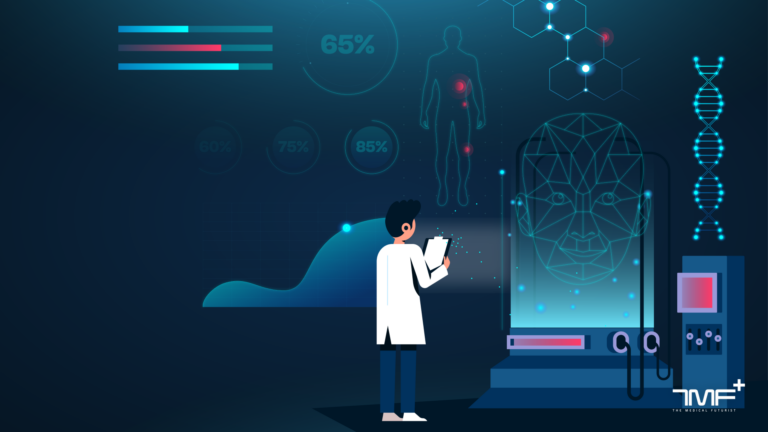 The Google-CareCloud cooperation does exactly that: "By using Google's offerings such as Vertex AI and Generative AI App Builder, the company is developing tools to bring physicians at smaller practices the same AI-enabled capabilities that are increasingly available at large hospitals and health systems."
Research endeavours
As it carried out research with its AI algorithms in healthcare, Google seems to have grown interested in broader, population-level medical research. In 2020, the tech giant launched Google Health Studies, an app dedicated to medical research. It allows any user to participate by reporting their symptoms, the steps they are taking to prevent getting ill, and if they've had relevant tests. Their first study was focusing on respiratory diseases like the flu and COVID-19.
This approach can help provide researchers with more relevant patient data and from a larger pool. But it also raises privacy concerns over the handling of such data. Also, recent user reviews are very far from enthusiastic. 
Nevertheless, Google seems determined to move forward with medical research. They appointed Dr. Amy Abernethy, the FDA's former principal deputy commissioner, as president of its Verily branch's clinical research business in 2021. She leads the development of a platform for clinical trials and real-world evidence studies; as well as oversees Verily's ongoing clinical research projects.
Point-of-care technologies projects
Just like Apple has a strong focus on turning patients into the point of care, Google is working on similar projects. In March 2021, Verily announced its partnership with Highmark Health for the Living Health Initiative. The latter aims to redesign healthcare delivery with a focus on patients. This collaboration will employ Verily's digitally-enabled tools for personalized chronic care management of conditions like congestive heart failure and chronic obstructive pulmonary disease.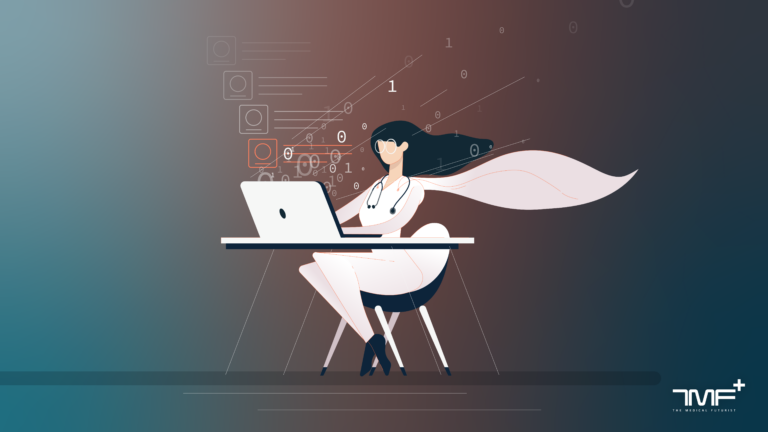 In a rather unexpected move, Google decided to revisit a healthcare area it previously failed to pierce into: health records. In April 2021, Stat News reported that the tech giant is working on a consumer-facing medical records tool to make it easier for patients to see, organise, and share their health data.
The move was rather unexpected because the company already had a similar venture that was shut down in 2012. Again, this is a field that has multiple tech companies' interest, for example, Apple has been working on the electronic medical records-health app integration for a few years, with mixed results.
Regulatory setback and refocus
Like its competitors, Google has also faced some setbacks in the past few years. The FDA rejected Verily's request to use its wearable in a clinical trial to monitor alterations in motor symptoms of patients with Parkinson's. The regulatory body did clear Verily's device to monitor ECG and irregular pulse but rejected the request for this new feature. FDA said that the device and associated motor examination "are limited in their capacity to evaluate meaningful aspects of concepts of interest that are relevant to the patients' ability to function in day-to-day life."
Business Insider released an exclusive report in 2021 detailing how the company has moved Google Health employees to other groups within the company. The Google Health branch will no longer focus on consumer tech, as this is mainly driven by the Fitbit team. With Google revisiting old projects, refocusing its health team's efforts and announcing new partnerships, it seems like the tech giant's healthcare plans are all over the place. But this might be because Google indeed wants to be everywhere in healthcare.
However, the latest developments indicate that the most promising avenues for the company are AI, remote monitoring software, and cloud computing. But Google is also notorious for pulling the plug on even the most ambitious projects of its projects. The Google Graveyard is a testament to that.
So, it's safe to say that we shouldn't get too attached to a project set forth by Google, even if it could revolutionise healthcare. But we can expect the tech giant to keep branching out in various areas of healthcare as it aims to have a strong foothold on the market.
Written by Dr. Bertalan Meskó & Dr. Pranavsingh Dhunnoo
At The Medical Futurist, we are building a community for making a bold vision about the future of healthcare reality today.
If you'd like to support this mission, we invite you to join The Medical Futurist Patreon Community. A community of empowered patients, future-oriented healthcare professionals, concerned health policymakers, sensible health tech developers, and enthusiastic medical students. If there were ever a time to join us, it is now. Every contribution, however big or small, powers our research and sustains our future.
Click here to support The Medical Futurist from as little as $3 – it only takes a minute. Thank you.
The post Google's Masterplan For Healthcare appeared first on The Medical Futurist.