When considering major tech companies' forays into healthcare, Microsoft might not be the first — or even the second or third — name that comes to mind. Google? Sure! Amazon? Of course! Besides these quite "loud" competitors, Microsoft's healthcare involvement may seem more subdued. Nonetheless, their contributions are neither insignificant nor unsuccessful. Perhaps less visibly, the company is steadily working to carve out its place in the future of medicine, focusing on areas that align with its traditional strengths.
For long, Microsoft and Apple have fiercely battled it out in the home computer space. They are still competitors in that field, but their competition has extended to the healthcare space. However, their approach (and success) significantly differ.
While Apple was turning its Apple Watch into a point-of-care device, Microsoft seemed more focused on the enterprise side rather than the consumer side. In the past few years, the company strengthened its healthcare-related partnerships with healthcare organisations and research institutes.
Tech Giants in Healthcare – Updated Edition
This comprehensive guide, Tech Giants in Healthcare, clarifies how and why big tech companies step into healthcare, and breaks it down from one market player to the other in what direction they are going, what tools they are using and what horizons they have in front of them.
Making the right calls
In 2019, when Microsoft disclosed its one-billion-dollar exclusive partnership with the then relatively obscure OpenAI, it scarcely made waves. While there was some speculation about the deal's implications and its significance, it had limited global interest. Fast forward a few years, add another 10 billion dollars, and a very different level of public interest. Of course, the latter came after public access to ChatGPT was launched, and OpenAI suddenly became a household name.
Another development in 2021 caused a bigger stir: the tech giant announced its acquisition of AI-powered speech-technology company Nuance. The deal amounted to $16 billion (excluding debt); at the time making it Microsoft's second-biggest acquisition ever, following its $26.2 billion purchase of LinkedIn. (The company had even bigger buys since then, unrelated to healthcare.)
In the clinical setting, Nuance's software essentially works as a medical scribe. It can listen and transcribe doctor-patient conversations into organised medical notes. What sets Nuance's healthcare solution apart from other voice assistants is that the company developed its AI to decipher the intricacies of such clinical conversations. "That process of getting the system, the AI engine, to understand the medical jargon that's important and difficult—I think that's the real gem," said Gregg Pessin. He also added that the deal provides Microsoft with "an entry point into the healthcare industry, and a huge customer base already running this stuff."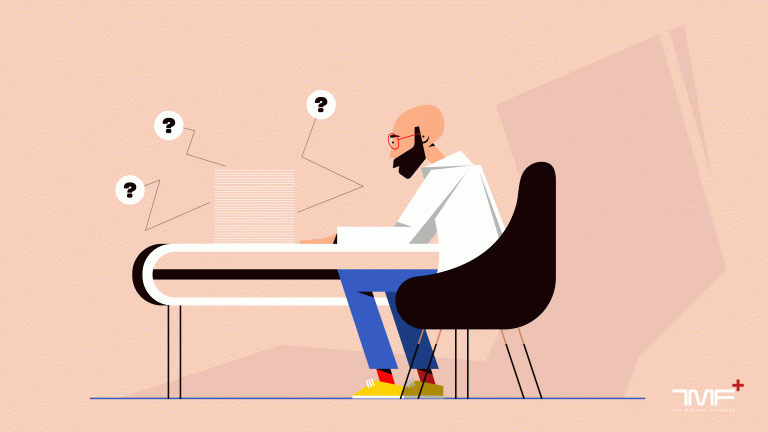 Even if Nuance is not exactly a health-focused company, as it powers other products like Apple's Siri, it generates over 65% of its revenue from the healthcare industry. Globally, hundreds of thousands of clinicians and tens of thousands of healthcare organizations use Nuance's voice transcription technology.
These two strategic investments converged in March 2023, when Microsoft announced that it would add GPT-4 into its Nuance Dragon Ambient Intelligence (DAX) platform, which is used by hospitals around the US to ease doctor workloads by using AI to listen to patient-provider conversations and write medical visit notes.
This was not the only exciting generative AI-related announcement this year: Epic Systems also declared that they are working with Microsoft to integrate generative AI technology into its electronic health record software for the first time.
"There are two initial AI-enabled solutions developed in the first iteration of the integration. The first use case occurs through In Basket, allowing clinicians to use generative AI to create a draft response when communicating asynchronously with patients. The second use case allows providers to use AI to source recommendations from Slicer Dicer, our data visualisation tool, where the system will automatically recommend different metrics based on search criteria." – Epic's statement said.
A few months later, in August 2023 the two parties announced the expansion of this collaboration, showing yet more convergence between various Microsoft ventures: "Epic will showcase this DAX Express AI technology embedded into the native Epic Hyperdrive platform and Haiku mobile application, further enhancing a seamless workflow experience for users."
With the technology under its umbrella, Microsoft can further integrate it with its cloud services for healthcare. The software behemoth's CEO, Satya Nadella, even said that with this acquisition they will help provide professionals everywhere to use advanced AI solutions for better decision-making and create more meaningful connections.
AI outside the GPT realm
These were not the only avenues Microsoft discovered in the past few years in the artificial intelligence field. Researchers at Addenbrooke's Hospital trained the AI program with Microsoft, which can help doctors calculate where to direct the therapeutic radiation beams, to kill cancerous cells while sparing as many healthy ones as possible.
It's such a great practical example of how AI can contribute to the well-being of patients. "For each patient, doctors typically spend between 25 minutes and two hours working through about 100 scan cross-sections, carefully "contouring" or outlining bones and organs. But the AI program works two and a half times quicker."
Healthcare in the cloud
"Some of the longest-standing challenges are around disconnectedness of data, the disconnectedness of care teams, and frankly disconnectedness of patients to their own care," said Tom McGuinness, corporate VP of global healthcare & life sciences at Microsoft. The connection seems key for the company's healthcare goals and it has been pushing forward cloud computing as a solution.
In October 2021, Microsoft launched Cloud for Healthcare, a new, healthcare-centric cloud. It integrates the company's existing services like Microsoft Teams, Azure IoT and its Healthcare Bot. These tools aim to assist with collaboration among staff and carry out telemedicine consultations.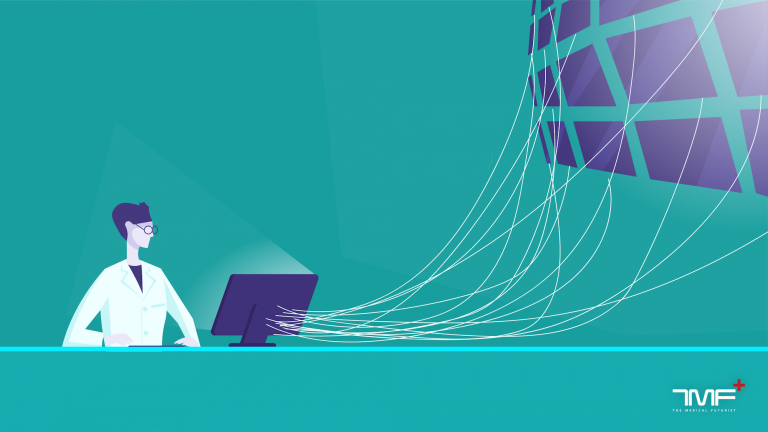 Leveraging this new cloud service is a collaboration announced in 2021 between Mary Washington Health System and Microsoft partner Avtex. They are building a solution to digitally and more effectively connect providers with patients with cancelled or postponed elective procedures.
Healthcare provider Bupa also announced its adoption of Microsoft's cloud services. More specifically, the provider announced in mid-June 2021 that it intends to use Microsoft Azure services to better attend to the digital needs of employees and customers.
Cautiously stepping into healthcare
Despite the notable acquisition of Nuance, Microsoft's moves in healthcare have been mostly cautious in recent years. This is because the company likely doesn't want to repeat past mistakes and be more effective in its healthcare investments.
Unlike Apple, Microsoft's wearable plans didn't really work well and it discontinued the Microsoft band fitness tracker in 2016. In 2019, it also pulled the plug on HealthVault, its online personal health record system which was launched in 2007. It also pulled out of another project, Healthcare NeXT, in 2017. The latter aimed to accelerate innovation in healthcare through artificial intelligence and cloud computing.
Learning from these setbacks, Microsoft appears to be currently concentrating on cloud computing, AI, and the more efficient integration of healthcare data. In subsequent years, we haven't heard the tech giant fail big in healthcare; likely thanks to its cautious approach. But now with all those AI solutions at its disposal, we can expect it to leverage its potential further in the near future.
---
This article is a part of our series Tech Giants In Healthcare:
Take a deeper dive into what these companies aim for in medicine with our e-book, Tech Giants In Healthcare.
Written by Dr. Bertalan Meskó & Dr. Pranavsingh Dhunnoo
At The Medical Futurist, we are building a community for making a bold vision about the future of healthcare reality today.
If you'd like to support this mission, we invite you to join The Medical Futurist Patreon Community. A community of empowered patients, future-oriented healthcare professionals, concerned health policymakers, sensible health tech developers, and enthusiastic medical students. If there were ever a time to join us, it is now. Every contribution, however big or small, powers our research and sustains our future.
Click here to support The Medical Futurist from as little as $3 – it only takes a minute. Thank you.
The post Microsoft's Multi-Tenbillion Dollar Bet On Healthcare appeared first on The Medical Futurist.
Source link